by Mike Hays

All the world's a stage and all the world's stage belongs to Nyack resident Diana Green, who is an actress, costumer, producer, director, and playwright. All of Green's talents come together starting November 9 at the
Children's Shakespeare Theater's
20
th 
season performance of
Henry VI, Part One
at the Palisades Presbyterian Church.
Performances of the Shakespeare histories continue into 2019 with
Henry IV Part One
 and
Two
 and
Richard III
. Aren't Shakespeare histories dull? Not when you realize the series of plays are an early version of
Game of Thrones
crossed with the
War of the Roses,
spiced with a dash of the American Civil War, all performed with the exuberance of teenagers.
Green acted in Shakespeare as a child
Green started acting as a child in an early version of Children's Shakespeare Theater. She was part of a reading group and first appeared as the Nurse in Romeo and Juliet. Begging to take on weightier roles she eventually played Macbeth and Bottom in Midsummer Night's Dream. At age 12, she learned to sew, a skill that she used to create costumes for a madrigal group at Tappan Zee High School. Green has costumed every drama she has produced ever since.
An interest in photojournalism took Green to Boston University for a degree. She went on to study commercial photography at the Portfolio Center in Atlanta, leading to a career as an assistant for a number of name photographers, including Gregory Heisler (known for Life magazine covers) and Anthony Edwards. One of Green's tasks was to build photographic sets–almost like a static theater.
Green, founding Director of the Children's Shakespeare Theater
Green started Children's Shakespeare Theater 20 years ago, in part, for her children, Savannah, who is currently a multitalented actress and musician acting with Strange Bedfellows, and her son Dakota, also an actor. Green began with the Knaves for ages 8-12, added the Rogues for teenagers, and later the Strange Bedfellows for adults. Her Montessori teaching skills were the perfect asset to direct children. She uses mentoring skills to help children understand what is working and what is not as they prepare for a role. The children help each other learn lines and realize that making each other look good onstage is vital to a play's success.
Green learned directing skills on the job. She took the Month Long Intensive training program at
Shakespeare & Company
in the Berkshires to help her direct Shakespeare, becoming adept at teaching techniques like stage fighting. By necessity, Green has become a producer for the plays as well, handling marketing, promotion, and scheduling.
Green Adapts Shakespeare
Shakespeare doesn't need a lot of help. But there is much period wordplay that escapes most contemporary audiences. While maintaining the rhythm of Shakespeare's iambic pentameter, Green reduces the play length to a manageable running time that is more suited for our timed-rushed, digital culture.
One example of Green's skills in Shakespeare adaptation is
Maiden, Mother, Crone: A Tale of Queen Margaret,
 which focuses on Queen Margaret, the only character to appear in
Henry VI 1-3
and
Richard III
. Green created a single coherent drama that adds a new dimension to the Shakespeare histories.
Green and Immersive Theater
An original immersive theater drama, An Evening of Scenes with Hopper, was performed at the Edward Hopper House in 2017 and is being reprised on December 7, 2018 at the Hopper House First Friday performance. In this work, Green brings figures in Hopper's painting to life, creating dramatic back stories suggested by the paintings: New York Movie (1939),  Automat (1927), Room in New York (1931), Conference at Night (1949) and Summertime (1943).  Each character performs in a different room in the Hopper House and the audience moves from room to room to hear a dramatic monologue from each character.

Rebellious Rockland: Curious Characters 
was performed at the 2018 Nyack Art Walk. Strange Bedfellow actors portrayed unusual figures in Rockland history from 1850 to 1940, including Naut Kannif, the Clarksville witch; Jo Hudson, the first woman to work in the Rockland Lake ice industry; and Pierre Bernard, often known as the Great Om. Each character delivered a monologue in period dress at some 30 locations where art was on display in Nyack.
What's next for Green?
Green is ready to take to the road as a freelance director and full-time playwright. Like any truly creative soul, Green is ready for something entirely different. While she still wants to write and direct, she plans to build a Skoolie, a school bus renovated into a traveling home, in which she will live while freelancing and writing. Green hasn't found the right bus yet but she will.
See also:
Photo credits: Mike Hays
Michael Hays is a 30-year resident of the Nyacks. He grew up the son of a professor and nurse in Champaign, Illinois. He has recently retired from a long career in educational publishing with Prentice-Hall and McGraw-Hill. Hays is an avid cyclist, amateur historian and photographer, gardener, and dog walker. He has enjoyed more years than he cares to count with his beautiful companion, Bernie Richey. You can follow him on Instagram as UpperNyackMike.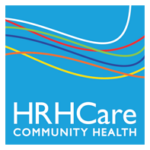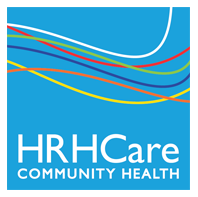 Nyack People & Places, a weekly series that features photos and profiles of citizens and scenes near Nyack, NY, is brought to you by
HRHCare
and 
Weld Realty
.