by Susan Hellauer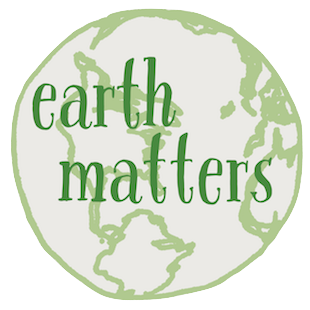 Earth Matters focuses on conservation, sustainability, recycling and healthy living. This weekly series is brought to you by Maria Luisa Boutique and Strawtown Studio and Dying To Bloom, a natural burial boutique for humans and pets which invites you to attend an

"Essential Oil Remembrance Candle Making Workshop"

on November 2.
If Earth Matters to you, sign up for our mailing list and get the next installment delivered right to your inbox.
In what seemed to local environmental watchdog groups like a covert operation, the Army Corps of Engineers (USACE) scheduled, with minimal notice, a handful of public information sessions in the NYC metro area last July. The topic? Proposals for six potential engineering projects, one of which could be built in the next 10-15 years, to protect the New York City harbor coastline from destructive storm surges. The federally-mandated and -funded study, spurred by flooding from 2012's Superstorm Sandy, aims to identify the best way to protect shoreline residents and real estate from coastal storm inundation. A public comment period on this range of plans was opened by the USACE for a pitiful 40 days, until August 20.
But Riverkeeper's watchdogs were on the prowl, and immediately began to call public attention to these proposals, some of which include massive (and massively expensive) storm surge gates spanning the entrance to New York harbor and the western end of Long Island Sound. These barriers, with gates that stay open during fair weather, would do nothing to protect against flooding from the inevitable global warming-induced sea level rise headed our way Riverkeeper pointed out the long range harm that the barriers would cause to the Hudson's tidal "respiration," particularly as the gates are closed more and more frequently. 
The "New York/New Jersey Harbor & Tributaries Focus Area Feasibility Study" has thus far produced six proposed solutions for coastal storm flooding, under consideration by the U.S. Army Corps of Engineers (using their numbering system):
1. No actions (beyond the local flood protection projects already planned or in the works).
2. A 5-mile barrier from Sandy Hook (Monmouth County, N.J.) to Breezy Point (Queens, N.Y.)and another in Long Island Sound between the Bronx and Queens, with movable gates for tidal flow and ship traffic.
3a. Multiple large barriers, near the Verrazano Bridge, the Arthur Kill, and in Long Island Sound between the Bronx and Queens. 
3b.  Barriers around New Jersey's Hudson River waterfront at Jersey City and Hoboken, along with a barriers blocking Newark Bay and the Passaic and Hackensack Rivers. 
4. Several smaller barriers in the region, including one across the Hackensack River (the source of Nyack's drinking water, by the way).
5.  Perimeter barriers along shorelines only. (This is the only construction option acceptable to Hudson Riverkeeper).
Non-federal partners in this study include the N.Y. State Department of Environmental Conservation.
New Yorkers say "Whoa!"
When Riverkeeper shined its light on the USACE meetings last July, public pressure mounted quickly. The USACE responded with additional public information sessions, a three-month extension of the comment period (to November 5) and a delay until early 2019 for an initial report on the options for their storm-surge mitigation project.
Meanwhile, more environmental groups and public officials began to pick up on the USACE's proposals, and they began to consider local impact. County Executive George Latimer called for another public information session with the USACE in Westchester. At that meeting, held October 3 at the County Center in White Plains, Latimer expressed concern about potential damage to his county's environment and economy from storm surge barriers. On Long Island, Congressman Tom Suozzi and the Citizens Campaign for the Environment (CCE) called for a public session on Long Island, held at the Merchant Marine Academy at Kings Point on Oct. 23. At a post-session news conference, CCE's executive director Adrienne Esposito spoke of the potential for deflected flooding from NYC arbor barrier "Hell Gates" to inundate coasts of western Long Island Sound.
Riverkeeper reflects
Despite these recent victories, John Lipscomb, Riverkeeper patrol boat captain and Vice President for Advocacy, still sees plenty of work ahead of him on the issue of storm-surge mitigation . He's hoping for additional public comments to the USACE before the Nov. 5 deadline, and is brainstorming ways to keep the public engaged during the study window's "quiet periods." Lipscomb spoke with Earth Matters last week about this looming project, and what we can do to help defend the Hudson River.
Earth Matters: What is the main aim of Riverkeeper's public outreach about the USACE's storm-surge mitigation project proposals?
John Lipscomb: Our tactic here is to get the public aware and get them to speak out. We want to make sure that everybody who is affected, or could be affected by some of these alternatives, is aware and engaged.
I notice that groups on the Long Island Sound—on the "surge" side of any proposed NYC in-water barriers—are starting to pay attention.
If you want to protect New York City from storm surge with an in-water barrier, you have to have one at the Throgs Neck Bridge (common to a number of the USACE alternatives).
Imagine in your mind's eye the Long Island Sound. It's deep and wide throughout most of its 150 mile length, but as you get down to its west end, towards City Island, it gets narrower and shallower. Now imagine what's going to happen if a 10-to-15-foot storm surge rushes into the sound from Block Island toward a barrier at Throgs Neck. It's like a bathtub with your little kids in it. They get overexcited and start sliding back and forth in the tub. And what happens when a wave of water hits the end of the tub? There's going to be flooding east of that Throgs Neck barrier, and it's going to be higher than the storm surge flooding generally.
There's extremely valuable real estate, as well as dense waterfront communities and lots of infrastructure on the western Long Island Sound shorelines. We want those communities involved. The corps has a responsibility to make them aware of how the barrier alternatives might exaggerate storm flooding for their coastlines while it seeks to protect New York City.
It looks like your publicity efforts have gotten the USACE to extend their study period, and produce a report  in early 2019. Then it will be another year, instead of this fall, before they decide on their one or two preferred storm-surge mitigation solutions. Is

 

all this added "quiet time" a good thing?
Actually, I'm very concerned. This is going to be an endurance test—a marathon and not a sprint. After the November 5 comment period closes, there'll be a quiet period while the corps reviews comments and does its cost benefit analysis. We will get a new "interim report," promised in early in 2019, which will bring the project back into the public eye.
After that interim report in early 2019, there's going to be another, almost-year-long period of quiet, and then in very early 2020 we'll see the next announcement by the USACE, with the one or two alternatives that have risen to the top, based on their cost-benefit analysis.
Will the ecology of the Hudson River be factored into that "cost-benefit analysis"?
It's an utter failure to look at a project like this only from a cost-benefit perspective. We're talking about the viability of an entire ecosystem, but in the USACE's formula, they state very clearly and bluntly that they do not have a way of assigning a dollar value to an ecosystem. Period. They're balancing the cost of the structures against the cost of the property protected, when the future of an entire ecosystem—the second largest estuarine system on the U.S. eastern seaboard—lies in the balance.
The tide is the respiration and heartbeat of the estuary, and the storm-surge plans that include in-water barriers could forever suffocate the Hudson River ecosystem. The water that comes in past Sandy Hook runs north for six hours, traveling about 15-18 miles upriver. That's what people think of when they think of the tide: water moving. But what's also coming in is a pulse of tidal energy, and that wave is what causes the tide ebb and flow, rise and fall at Newburgh, at Poughkeepsie, at Kingston, at Catskill . . . all the way up to Troy. It's not the same water that came in past Sandy Hook but it's the same energy. And that flow and ebb, that twice daily rise and fall is what makes the entire upper Hudson estuary ecosystem work. It floods and empties the marshes and floods them again. It keeps nutrients in suspension which fuels the entire food web, from plankton on up. It's this tidal mixing that makes an estuary rich. So it's important that people don't think just about the part of New York harbor where water runs in and out. The same thing is happening all the way up the river.
If a barrier's open gates encompass just ten or twenty percent of its width, that wave of tidal energy will be disrupted an enormous amount. The Hudson River and its tributaries could  eventually resemble a much less vibrant  lake than the living river it is now.
Do we know how much all this is going to cost, and who is going to pay?
New York State is a co-sponsor of this study and any project resulting from it; and that means we are going to share in the cost, along with New Jersey. If any of the six current alternatives is chosen, New York State is going to be on the hook for a percentage of the total cost. What percentage? So far no one has been told. Powerpoint slides in presentations earlier this summer had figures for the largest in-water barrier of $30-50 billion. But more recent presentations have the cost up around $140 billion. Every New Yorker, whether in Buffalo or the Adirondacks or the Finger Lakes, would pay—via their tax bills, both state and federal—for this project to protect New York City.
And that's not the end of it. The USACE estimates $1 billion or more a year to maintain and operate a harbor-spanning in-water barrier. One billion dollars a year? That's like paying for another new Tappan Zee Bridge every five years. We don't have that kind of money to spend on barriers that will only help in storms for 50, maybe 100 years at the outside, and will do nothing for sea level rise. So every single coastal floodwall, levee, and dune, every relocation of an airport and fortification of low-lying infrastructure will all be unfunded because we will have put all our money into an irresponsible half measure that only protects against storms and only protects for a short time.
EM: What's the best thing for concerned citizens to do right now?
In the short term, please send comments to the USACE by November 5. You can use Riverkeeper's convenient link. Tell the Corps of your personal connection to the river or the harbor, and stress to them that while we devise plans to protect our real estate and our infrastructure we must do no harm to the river ecosystem. And be sure to ask the Corps for a personal response to your concerns.
For the long term, stay on top of this issue, because in the spring of 2020 we may be faced with the Sandy Hook or Verrazzano harbor-spanning barriers becoming the preferred alternatives, and we will have to mount a holy war to protect the Hudson River. Stay engaged.
Learn more:
Email Earth Matters
Read Earth Matters every Wednesday on Nyack News And Views, or sign up for the Earth Matters mailing list.
Earth Matters, a weekly feature that focuses on conservation, sustainability, recycling and healthy living, is sponsored by Maria Luisa Boutique, Dying to Bloom, and Strawtown Studio.