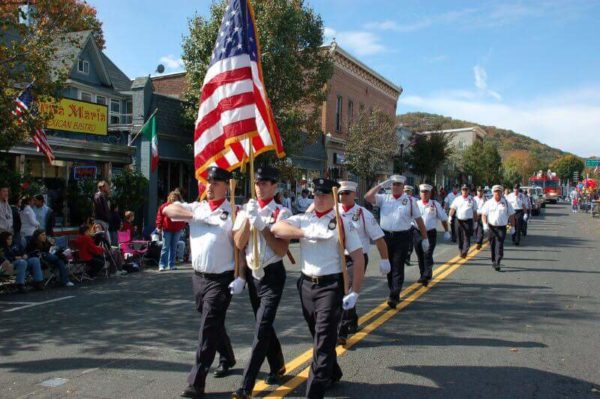 It's a First Friday and a Nyack Street Fair Sunday. Catch Vanya and Sonia and Masha and Spike, the new play at Elmwood Playhouse. Watch an outdoor movie, catch the Fireman's Parade in Piermont, or get free instruction on how to row. On Sunday, the SeptemberFest Nyack Street Fair features a special fashion show to raise awareness for breast health.
This Fri-Sun list of what to do and where to do it is brought to you by Rockland Center for the Arts.
Friday
The Carnegie Concert Series returns to the Nyack Library. The first concert of the series features Deni Bonet & Band. 7:30-9:30p, 59 S Broadway.
The Village of Nyack and Rivertown Film present a Main Street Movie: COCO. Miguel dreams of becoming a musician. Desperate to prove his talent, he enters into the stunning Land of the Dead. 7:40p, Veterans Memorial Park, Main and Cedar St, Nyack.
Elmwood Playhouse presents: Vanya and Sonia and Masha and Spike. The adult siblings Vanya and Sonia mourn lost dreams and missed opportunities. When their movie star sister Masha shows up unexpectedly and brings her boy-toy Spike, a weekend bursting with wit, absurdity, and broken mugs starts. Fri and Sat at 8p, Sun at 2p, Elmwood Playhouse, 10 Park St, Nyack.
Saturday
Bike Nyack's Sat 8:30a ride is going south… to Englewood, NJ. Round trip is about 30 miles at a 15 mph pace. More info and a route map at BikeNyack.com.
Curious about the Rockland Rowing Association? Stop by for a FREE introduction to rowing. You'll learn the basic rowing stroke, meet coaches and active rowers, learn the benefits of rowing, and find out more about the program. 9:30a-12:15p, Rockland Rowing Association, Rockland Lake State Park, lot #6, Valley Cottage.
Participate in Tibetan Medicine Bowl Healing with Lisa Detres and experience these bowls' deep and meditative vibrational sounds. Placed on your body and gently struck to produce a tonal vibration, they will calm the brain to achieve deep relaxation. 11a-12p, The Open Spirit Nyack, 55 Burd St, Nyack.
The Rockland Center for the Arts presents an evening of magic with Mario the Magician. An interactive experience for the whole family is waiting. 6:30p-8, Rockland Center for the Arts, 27 S Greenbush Rd, West Nyack.
Sunday
Race along the Hudson River and out onto the Piermont Pier. Do it as a marathon tune-up or just a weekend run with friends. The South Nyack 10-Miler begins and ends at Franklin Street Park, 8:30a, South Nyack.
The Nyack SeptemberFest Street Fair includes a

fashion

 

show

 featuring breast cancer survivors, aiming to raise breast health awareness. Sponsored by The Breast Center at Montefiore Nyack Hospital, the show will feature outfits and accessories from Nyack merchants Maria Luisa Boutique, Archive Home, Gena Lisa Lingerie, P. Ross, Runway on the Hudson, Saffron Trading Company, The Editor, Gallery of Metal and Stone, Somos Creations, and Myriad Mirage. The fashion show is from 12n-1p at the Main Street Gazebo on Cedar St. The SeptemberFest Nyack Street Fair, sponsored by the Nyack Chamber of Commerce, is 10a-5p in downtown Nyack.
Come to the opening reception of Women of the Ramapough Lenape Nation, an art exhibition by Lisa Levart. Spirit of the Mountain singers and dancers from the Ramapough Lenape tribe will perform. 1-4p, Historical Society of Rockland County, 20 Zukor Rd, New City.
Next week
Tuesday
Armchair History Talk: The Nyack Record Shop African American Oral History Project is a slideshow presentation by Nyack Sketch Log author/artist Bill Batson. He is moderating a panel of the recent Nyack Record Shop African American Oral History Project. 7p, Nyack Library, 59 S Broadway, Nyack.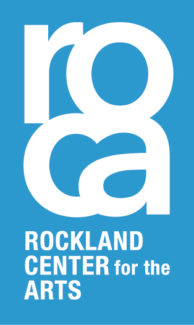 The Nyack Weekender is your Fri-Sun list of what to do and where to do it. This weekly series is brought to you by Rockland Center for the Arts.
To get the Nyack Weekender delivered to your mailbox auto-magically every Friday morning, add your name to our mail list. Visit our
online sign-up sheet
to subscribe.