Get on your party pants, it's time to celebrate. First, there's an Italian feast and carnival. Then, there's The Great Nyack Get-Together 2.0 and a community block party in Central Nyack. And lastly, Bell-ans is hosting its Open Studios 2018. Too much excitement? Relax with the family movie WALL-E at Tarrytown Music Hall or take a walk through historic Piermont or experience Hopper's Nyack.
This Fri-Sun list of what to do and where to do it is brought to you by Rockland Center for the Arts.
Friday
The Rockland Lodge 2176 of the Sons of Italy will host their 9th annual Italian Feast and Carnival. Have fun at the four-day celebration of all things Italian. Over 50 vendors will be selling hand-made artwork and clothes, there will be a casino pavilion, music, and carnival rides. Fri 5p-12a, Sat 12p-12a and Sun 12-9p, Tappan Masonic Park Fairgrounds, 89 Western Hwy, Tappan.
You might know him from serious movies like Pearl Habor or American History X, but Guy Torry is in town to make you laugh with his witty and provoking comedy. 7:30 and 9:45p, Levity Live, 4210 Palisades Center Dr. A-401, West Nyack.
The Peter Furlan Trio is playing an eclectic program of jazz standards, originals, and fusion. 7:30-10:30p, Sixty5 on Main, 65 Main St, Nyack.
Jefferson Starship is back for a new tour. Catch them live at the Paramount Hudson Valley, 8p, 1008 Brown St, Peekskill.
Saturday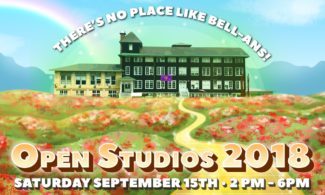 Bell-ans presents: Open Studios 2018, during which works of artists will be on view. Founded in 1897 as a pill factory, this establishment has fostered the work of many artists and artisans since the '60s. Catch the closing reception of Uprising, the Art of Subculture, curated by Sona Viola in the V°LITION gallery or stop by the Playful Yogi Space for a 1-year anniversary celebration and get a free chair massage. There will be a free shuttle service back and forth to the different events. 2-6p, Bell-ans Center of Creative Arts, 4 Bell Ln, Orangeburg.
It's the 5th annual Haverstraw Riverwide Arts & Music Festival, a day full of music and art with more than 15 arts and craft vendors, a food court, and a kids' instrument making workshop. 11a-5p, Emeline Park, 16 Front St, Haverstraw.
Bike Nyack: Ring Around Lake DeForest: This week's route includes lots of water views, a car-free rail trail and a few of Rockland's finest hills. It's about 30 miles and 1350 feet of climbing. Meetup at 830a at Memorial Park upper level. More info and route map at BikeNyack.com.
Celebrate The Nyacks, neighboring towns, and villages at The Great Nyack Get-Together 2.0 and meet some of the groups and non-profits that make up the fabric of our community. This family friendly event has everything – live music on two stages, a giant super slide, Human Fooseball and tournament, a bouncy house, an obstacle course and six different food vendors. 12-6p, Nyack Memorial Park.
Come and Celebrate Central Nyack – A Great Place To Live! There will be a hands-on tour of the center and fire house, a fire truck dedication, a pizza party for the kids, and lifestyle workshops for adults. 12-6p, Community Center and Central Nyack Fire House, corner of Waldron and W Broadway, Central Nyack.
The Cropsey Community Farm is hosting its fourth annual Twilight Dinner. Brian Holbach of Rockland Roots will cook up local flavors while you have an inspiring conversation about the future of farming surrounded by a breathtaking panoramic view of the fields. Cocktail hour will begin at 5p and dinner will be served at 6p. Cropsey Community Farm
Sunday
Join GiGi's Playhouse Westchester 5K, a fun run to honor and advocate for the Down Syndrome community. Registration opens at 8a, run starts at 10a. Rockland Lake State Park, Valley Cottage.
Explore the birthplace of Piermont and take the Guided Walking Tour of Piermont's Historic District. Walk along the Sparkill Creek and learn about the structures that are on the National Register of Historic Places. 10a-12p, 200 Ash St (behind Confetti's Restaurant), Piermont.
Interested in how life on a farm looks? Come to the Open Farm Day. Tour the flower fields, say hi to goats and chickens, and watch a bee-hive demonstration. 1-4p, Bluefield Farm, 690 Western Highway, N Blauvelt.
Piermont's Art in the Park is a celebration of Rockland County's long tradition of artists and makers. See artists work on site, take part in special workshops, or buy art. 1-6p, Flywheel Park, 10 Roundhouse Rd, Piermont.
Tarrytown Music Hall presents a FREE special screening of WALL-E. Watch how the cute little robot discovers a new purpose in life, when he meets EVE. 1p, Tarrytown Music Hall, 13 Main St, Tarrytown.
The Historical Society of the Nyacks invites you to experience Hopper's Nyack. See Nyack through the eyes of Edward Hopper. This tour highlights the influence of light, water, and architecture. 2p, Edward Hopper House Museum & Study Center, 82 N Broadway, Nyack.
Penguin Rep Theatre presents: Woody Sez – The Life and Music of Woody Guthrie, a toe-tapping musical portrait with the songs of America's great troubadour. A group of four actors/musicians celebrate Woody's legacy of social consciousness and political expression. Sat 8p and Sun 2p, Rockland Community College, 145 College Rd, Suffern.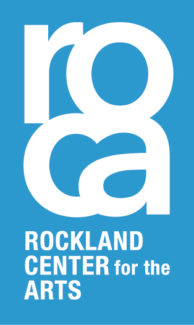 The Nyack Weekender is your Fri-Sun list of what to do and where to do it. This weekly series is brought to you by Rockland Center for the Arts.
To get the Nyack Weekender delivered to your mailbox auto-magically every Friday morning, add your name to our mail list. Visit our
online sign-up sheet
to subscribe.