It's a weekend for festivals, family fun, and music. Celebrate the beginning of the season with an Autumn Festival or the Bear Mountain Oktoberfest. Support Nyack High School at its first Food Truck Festival, or the South Orangetown Ambulance Corps and the Sparkill Fire Department at the Thorpe Valley Craft Fair. If you're in for the music, there will be something for every taste.
This Fri-Sun list of what to do and where to do it is brought to you by Rockland Center for the Arts.
Friday
Nate Bargatze can be seen all over the comedy world with Chris Rock or Jimmy Fallon. Tonight he will make you laugh tears at Levity Live. 7:30 and 9:45p, 4210 Palisades Center Dr. A-401, West Nyack.
Enjoy an evening at The Turning Point and watch the Old No.7 Band play Carole King's "Tapestry – Plus." At this special concert, the band will perform the complete album plus added selections from the Carole King songbook. 8-11p, The Turning Point, 468 Piermont Ave, Piermont.
Maureen's Jazz Cellar presents the Feathery Quartet featuring Russ Lossing, Lena Bloch, Cameron Brown, and Billy Mintz. 8 and 9:30p, 2 N Broadway, Nyack.
Experience Terrapin, a raw and emotional interpretation of Grateful Dead. The band plays some of the most complex songs in Grateful Dead's repertoire. 9:30p-12:30 a, Olive's, 118a Main St, Nyack.
Saturday
Bagels anyone? Take a 30 mile bagel run on two wheels with Bike Nyack to a favorite spot in Oradell, NJ. Meetup at 830a at Memorial Park upper level.
The Sisters of Saint Dominic of Blauvelt host their 68th annual Autumn Festival. This is the perfect way to ring in the fall season. The convent grounds provide a beautiful setting for a day filled with shopping, food, games, and more. 10:30a-3:30p, Sisters of Saint Dominic, 496 Western Hwy, Blauvelt.
A day of Goat Yoga, music, and a potluck is waiting for you. Bring your yoga mats, and anything you might need for your practice. Enjoy the farm, and move your body with the goats. All proceeds benefit the farm animals. 11a, Schuyler Road Farm, 45 Schuyler Road, Nyack.
Come by and Learn more about acupuncture and its benefits. And while you're there, enjoy a complimentary stress relief ear detox treatment. 11a-1p, Botjer Acupuncture, 105 Shad Row, Piermont.
Put on your lederhosen and dirndls and enjoy beer, wurst, and polka music. It's time for the annual Oktoberfest at Bear Mountain. Sat and Sun 12-6p, Anthony Wayne Recreation Area, Palisades Parkway Exit 17, Bear Mountain.
Meet your neighbors at the 2nd annual Rally for Love. A concert and community event hosted by The Levins and friends. 7:30-9:30p, Nyack Center, 58 Depew Ave, Nyack.
Don't miss HUNCHBACK, a staged reading musical adapted by Victor Hugo's novel Notre Dame de Paris. There are only two performances. Sat 8p and Sun 2p, Antrim Playhouse, 15 Spook Rock Rd, Wesley Hills.
Get ready for an evening with Wanda Sykes and her Oh Well Tour 2018. You know her from movies like Monster-In-Law and Evan Almighty. Now she is making you laugh with a smart-witted stand-up comedy show. 8-10p, Tarrytown Music Hall, 13 Main St, Tarrytown.
Sunday
The Rockland County Chess Club presents its first Scholastic Chess Tournament. Any kid grade K-12 can enter and play in this unrated event; skill set does not matter. Following the tournament, international chess master Asaf Givon will be playing 25 people simultaneously, then playing one person while blindfolded, and will give a lecture on chess strategy. 9a-2p, Congregation Sons of Israel, 300 N Broadway, Nyack.
The senior citizens of Thorpe Village are having their 27th annual Craft Fair. Enjoy handcrafted items, home baked goods, raffle prizes and a Chinese auction. All proceeds benefit the South Orangetown Ambulance Corps and the Sparkill Fire Department. 11a-3p, Route 340, Sparkill.
The Nyack Red & Black Booster Club presents its very first Nyack High School Food Truck Festival. Bring your lawn chairs and blankets, enjoy live music, great food and desserts, and support your local High School. 11a-6p, MacCalman Field, corner of 5th Ave and N Midland Ave, Nyack.
The Greenbrook Nature Sanctuary is a 165 acre gem of nature on the Palisades Cliffs. View the orientation center and take short, guided walks during an Open House. Enjoy light refreshments and, if so inclined, join and receive your very own key giving you access to over six miles of trails, breathtaking views of the waterfall, the Hudson River, and beyond. 12-3p, Greenbrook Sanctuary, off Route 9W (Sylvan Ave), Tenafly.
Join health coach and herbalist Michelle Bernardi as she talks about how we can combat stress and anxiety naturally through the use of food and herbs. Combating Stress using herbs and nutrition is a powerful workshop for those who are interested in learning more about natural remedies for emotional support. 3:30p, Sage's Herbal Apothecary, 71 S Broadway, Nyack.

The Rockland Prison Justice Project, along with the Parole Preparation Project and RAPP (Release Aging People in Prison), would like to invite you to a panel discussion Parole in NY State: False Hope and Death Behind Bars. Why are prisoners being denied parole and what can be done about it? This panel of formerly incarcerated people and other parole experts will discuss current issues in parole release policies and the statewide movement for parole justice. 6:30p at Grace Episcopal Church- 130 First Ave in Nyack.
Next Week
Monday

Online registration opens for Spring 2019 Baseball and Softball for the Valley Cottage Little League. As the teams for spring are formed in fall, do not wait to sign up.
Thursday
Jann Close and Greg Adams, two talented singer-songwriters, take The Turning Point stage. 8p, 468 Piermont Ave, Piermont.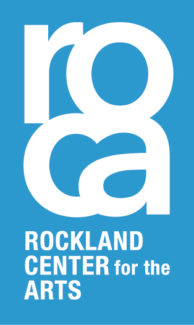 The Nyack Weekender is your Fri-Sun list of what to do and where to do it. This weekly series is brought to you by Rockland Center for the Arts.
To get the Nyack Weekender delivered to your mailbox auto-magically every Friday morning, add your name to our mail list. Visit our
online sign-up sheet
to subscribe.