T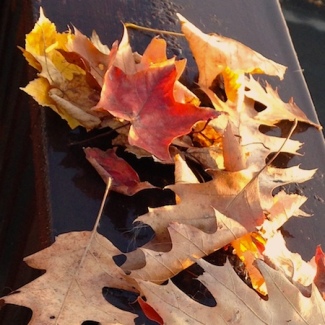 he first weekend of autumn is a busy one. Don't miss AFTER, the last play of the season at Penguin Rep Theatre. Roberta Piket is back to celebrate her new CD. And at Grace Church you can get in the mood for the fall season at the Fall Garden Party. If you like being outdoors, run around Rockland Lake for a good cause, take a spin around Rockland, or take a walking tour in Sleepy Hollow or downtown Nyack. For rock fans, there is a Deep Purple homage with former singer of Deep Purple, Glenn Hughes.
This Fri-Sun list of what to do and where to do it is brought to you by Rockland Center for the Arts.
Friday
AFTER, a timely new play from Michael McKeever, examines parenting, bullying and the fallout from a school incident. The show is provocative and moving. It follows the journey of two families, before and after, as they pick up the pieces once the news cameras have left. Tickets are available online. Thu 7:30p, Fri at 2 and 8p, Sat at 4 and 8p, Sun at 2p (through October 14), Penguin Rep Theatre, 7 Cricketown Rd, Stony Point.
The ArtSuite Gallery presents: House of Garde. An exhibit of Harold Garde's most recent abstracts. Although already 95 years old, he still has a need to experiment and evolve constantly. 6-9p, ArtSuite New York, 466 Piermont Ave, Piermont.
The Carnegie Concert series presents: Collective Brass, a high-energy chamber group, that performs Monteverdi, Mozart, Debussy, and some up-tempo surprises. All members hold positions in major performing groups in New York, and all play with the West Point band. Four are our neighbors here in the Hudson Valley. 7:30-9:39p, Nyack Library, 59 S Broadway, Nyack.
Have a girls' night out at Pinot's Palette. Enjoy a music-filled atmosphere, sip a mimosa, and paint North Star Lake. 7:30-9:30p, Pinot's Palette, 412 Market St, Nanuet.
Saturday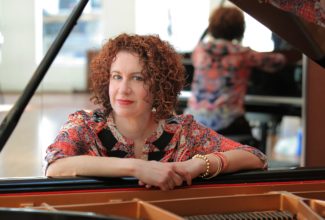 Critically acclaimed pianist Roberta Piket plays and sings with bassist Don Falzone and drummer Billy Mintz to celebrate the recent release of her CD West Coast Trio. The trio will play standards and a few originals from West Coast Trio as well as from Roberta's previous release, One for Marian: Celebrating Marian McPartland. Tickets are $15. Doors open at 6p, shows start at 8p and 9:30p. Maureen's Jazz Cellar, 2 N Broadway, Nyack.
Join Bike Nyack for a 25 mile ride across Rockland's lakes and hills. This week's route takes you through Piermont, Tappan, Blauvelt, and Nanuet. Meetup at 830a at Memorial Park upper level.
Come see the flowers, foliage, fruits, vegetables, and container plants at the Garden Club of Nyack's Horticulture Show at the Old Stone Meeting House in Upper Nyack. 1p, 347 North Broadway.
RoCA presents its third annual Full Moon Party. BBQ, drinks, and live music are waiting for you, as well as a silent auction for fine wines and art. This is a fundraiser and all proceeds benefit RoCA's exhibitions and educational programs. 4-8p, Rockland Center for the Arts, 27 S Greenbush Rd, West Nyack.
Mike Epps, known for his role in Next Friday and Resident Evil, will make you laugh tears with his comedy show. 7 and 9:30p, Levity Live, 4210 Palisades Center Dr. A-401, West Nyack.
Faithful fashionistas and fans of fabric art will flock to the Nyack Center for Toma Holley's 75 Birthday festivities. A dish of something delectable or a donation to the Nyack Center (or both) is the price of admission. Tunes by Teagevity owner and regular Nyack Farmer's Market presence Preston Powell. Invitation art by Ed Kirkland. 7:30p, Nyack Center, 58 Depew Ave, Nyack.
The Voice of Rock, former bassist and singer of Deep Purple, Glenn Hughes, performs "Classic Deep Purple Live." Get ready for a dynamic, "turn-back-the-time" homage to one of music history's most influential rock and roll groups. 8-11p, Tarrytown Music Hall, 13 Main St, Tarrytown.
Sunday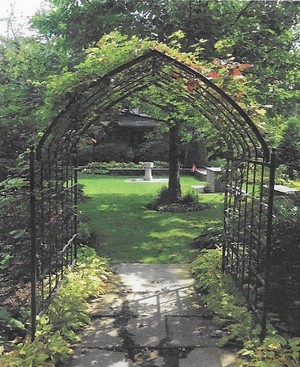 Enjoy hors d'oeuvres and wine and the relaxing music of a string trio at a Fall Garden Party at Grace Episcopal Church. Tickets are $45 per person, in advance and $55 at the door. All proceeds will benefit the Columbarium Trust Fund. Please RSVP to sondrasholt@gmail.com or 845-548-6951. 4-6p, Memorial Garden and Columbarium, 130 First Ave, Nyack.
September is National Alcohol and Drug Addiction Recovery Month. Join the 11th annual 5K Run/ Walk for Recovery & Remembrance at Rockland Lake State Park. The run starts at 8a, 299 Rockland Lake Rd, Valley Cottage.
Tarryhollow: The Colonial Experience – Travel back in time to when the first Dutch families settled in this area and hear the history of the Philipse family and Philipsburg Manor, one of the largest colonial estates in the Hudson River Valley. 11a-12:45p, Colonial Tour, 12 Dell St, Sleepy Hollow.
Take a Walking Tour of Downtown Nyack with the Historical Society of the Nyacks. Trace Nyack's growth from a small river village to a major commercial and manufacturing center during the Gilded Age when Nyack was called the "Gem of the Hudson." 2p, Bottom of Main St near intersection of Main St and Gedney St, Nyack.
Piermont Reads is a reading project centered on Thomas Berger's novel Neighbors. This talk, presented by library trustee Dr. Cara Stephanian, will examine Berger's life and his time in Piermont. 2-3p, Piermont Public Library, 25 Fly Wheel Park W, Piermont.
Join the Nyack Pop-Up Chorus for its monthly sing, featuring the songs of Prince. 6p, Casa del Sol, 104 Main St, Nyack.
Next Week
Wednesday
Rivertown Film presents: TO A MORE PERFECT UNION: United States v. Windsor. The movie focuses on the case Edie Windsor brought to the Supreme Court in 2013. It explores the powerful experience of gay rights pioneer and vivacious personality, Edie, and her fight to be recognized legally as the wife of her decades-long partner, Thea Spyer.  8p, Nyack Center, 58 Depew Ave, Nyack.
The Rockland Bicycling Club invites you to learn about making bicycling safer in Nyack, Orangeburg, and Rockland. RBC Board Member and Nyack Bike/Walk committee chairman Dave Zornow will share what was learned from two recent studies, the Orangetown Bike Study and the Greater Nyack Bike Walk Master Plan and where we go from here. 7p, New City Library, 220 N Main St, New City.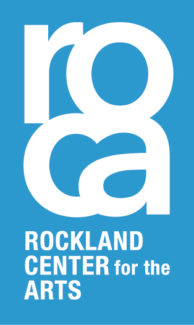 The Nyack Weekender is your Fri-Sun list of what to do and where to do it. This weekly series is brought to you by Rockland Center for the Arts.
To get the Nyack Weekender delivered to your mailbox auto-magically every Friday morning, add your name to our mail list. Visit our
online sign-up sheet
to subscribe.