by Susan Hellauer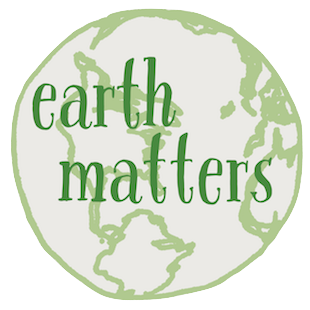 Earth Matters focuses on conservation, sustainability, recycling and healthy living. This weekly series is brought to you by Maria Luisa Boutique and Strawtown Studio.
If Earth Matters to you, sign up for our mailing list and get the next installment delivered right to your inbox.
National Drive Electric Week—celebrating clean, safe, fun electric vehicles—is once again screeching around the corner (September 8-16), making this a good time to catch up with Joel Levin, Executive Director of the Los Angeles-based nonprofit Plug In America. Since we spoke with Levin a year ago, news about the plug-in electric vehicle (EV) market has been overwhelmingly positive.
But what has it been like to boost electric cars in the face of the fossil-fuel friendly Trump Administration? Much better than you'd think, according to Levin. True, most of the advances in EV technology and production are taking place overseas, but those steps are "breathtaking," Levin said. "If the U.S. doesn't step up on EVs, in 20 years we won't be producing cars at all. The world is moving to a new technology, and we'll either have to lead, or be left behind."
So, are EV's really destined to take over the motor vehicle market before mid century? "There are all kinds of indicators that this is a very real thing," said Levin, who quickly counted off five undeniable signs that an EV is headed to your driveway in the not-too-distant future.
1. Countries continue to announce plans to ban gasoline vehicles
There's a lot that has happened in just the last year. For starters, there's a long list of countries that had already announced intentions in 2017 to ban the sale of new diesel and gasoline cars, including Germany, France, the UK, the Netherlands, Norway, China, and India — in other words, pretty much all the major car markets except the U.S. In 2018, the list expanded to include Ireland, Israel, and Taiwan, all of which have expressed an intention to move to electric cars by 2040 or sooner.
2. Major automakers, here and abroad, are investing big in EV technology
A number of automakers have made major announcements about EV investment, totaling about $100 billion and growing, between now and 2025. That's some serious money. German companies are committed to the tune of billions of dollars and China's investment is even bigger. Automakers are showing signs of adapting their business models to comply with changing government regulations. Swedish car maker Volvo (now owned by a Chinese conglomerate) will make only electric or gas/plug-in hybrids starting in 2019.
3. There are 40 electric auto models available now in the U.S. now . . . but in seven years there will be at least 160
Although electric vehicles share only a small fraction of the market now, the writing's on the wall. Automakers are getting ready for an EV boom, with vehicles on the drawing board in configurations catering to all driving needs. Along with compacts and sedans, look for high-end sports cars, minivans, trucks, and SUVs.
4. China is gearing up for massive battery production
Already it's the world's largest producer of EV lithium-ion batteries, China has factories on the drawing board that will increase their production sixfold.
5. EV sales are growing fast
In the first half of 2018, EV sales are up 40% over the same period last year. And that's with an overall auto market that is relatively flat. According to industry analysts at EV-Volumes, "Plug-in volumes have nearly quadrupled since 2014 and continuing at the current rate of adoption would mean that roughly half of the world's car sales are plug-ins by 2027."
Make your drive 100% green.
Pair your EV with a share of a

community solar project

. Clean, local solar energy to cover your needs is fed directly to your electrical grid. You'll be driving courtesy of the sun, with no noxious,

smog-making emissions

. A total win!
Plug it in—near and far
Falling EV prices—for new and used cars and leases—along with increased ranges, rebates, and plug-in hybrid options (which run on electricity for a few dozen miles, then switch to gas) are making it more attractive to go electric. But then there's the matter of finding charging stations away from home, which can make the prospective EV owner a bit nervous.
Worldwide, charging networks are rolling out rapidly, according to Levin. But what about your neighborhood? "New Jersey has really stepped up lately, and Connecticut, which has always been at the forefront, is doing a ton of work," said Levin, who added that New York State is "a little behind the curve, so far, but is getting there too," notably with the "Charge NY" program and charging station finders for longer trips.
But choosing the right EV in this time of improving battery technology and changing rebate programs can be tricky. Finding a car right for commuting, driving vacations, family size, at the right budget . . . it can make your hair hurt to pin down the right vehicle-of-the-future. Not to worry. Plug In America has a new "PlugStar" tool, with a fun quiz to help ID the right EV for every driver's life.  "There's a lot going on in the world of EVs, much more since last year," said Levin. "Just ignore the current Administration and follow the investors and the money. It's happening, and it's happening fast."
Nyack and Piermont Say "Charge it!"
Nyack and Piermont are using grants from the New York State Department of Environmental Conservation (DEC) to fund purchase and installation of dual port electric vehicle charging stations in their Village centers. 
The Nyack station will serve two stalls in the municipal parking lot on the east side of the Riverspace building. Installation should be complete in October, according to Sustainability Coordinator Marcy Denker. The Piermont station will be a "fast charger" and will serve two vehicles on the east side of Piermont Avenue, across from the Village Hall, and should be ready to go before the holidays, says Piermont grant writer and Sustainability Task Force member Sylvia Welch.
Learn more
Email Earth Matters
Read Earth Matters every Wednesday on Nyack News And Views, or sign up for the Earth Matters mailing list.
Earth Matters, a weekly feature that focuses on conservation, sustainability, recycling and healthy living, is sponsored by Maria Luisa Boutique, Dying to Bloom, and Strawtown Studio.