The Democratic Primary Election on Thursday September 13 features challenger Julie Goldberg running against incumbent Senator David Carlucci. Polls are open from 6a to 9p. Visit the Rockland County Board of Elections to learn where to vote.
by Julie Goldberg
Since the devastating days after the 2016 election, ordinary New Yorkers have asked themselves and each other what went wrong, what they could have done to prevent it, and how they could work to undo the damage.
Nearly two years later, the damage is even worse than some of us imagined: to our civil rights, to the environment, to people of color, to immigrants, to our relations with other countries, to our democratic institutions, and to our political norms. We are less safe and less free.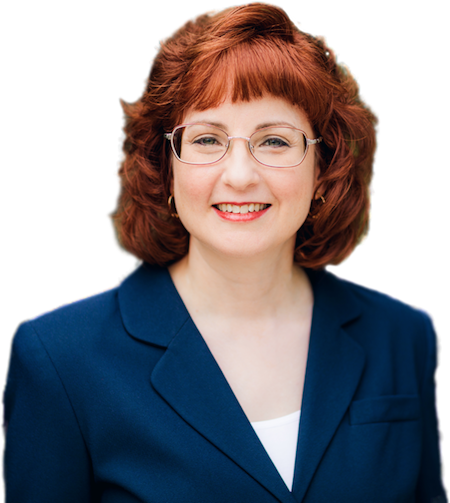 In New York, many of us believed that no matter what happened elsewhere, our rights, at least were safe. We had an image of New York as a great, progressive bastion whose leaders and laws would defend us against the worst abuses of the Trump Administration.
But then, we looked more closely.
The New York State Assembly has tried valiantly for years to pass the kinds of progressive legislation many New Yorkers already imagined we had: full, fair funding for our schools, reproductive rights, greenhouse gas restriction and other environmental safeguards, protections for LGBTQIA New Yorkers, and reforms to our criminal justice, election, and campaign finance systems.
But none of this legislation ever came to the floor of the Republican-controlled New York State Senate, which had been enabled for years by the Independent Democratic Conference, of which our state senator, David Carlucci, was a founding member. In 2012, Democrats won a Senate majority at the voting booth, but the IDC gave our votes away and empowered a Republican leadership. That IDC and Republican coalition was responsible that year for redrawing our Senate districts to ensure their lock on power.
Ancient history? No! We live every day with the consequences of the IDC's self-interested decision. School districts in this senate district are owed $74 million in Foundation Aid. If Roe v. Wade is overturned in the Supreme Court, New York still has its 1970 abortion laws on the books, which regulate abortion under the criminal code rather than the health code. Shady LLCs contribute virtually unlimited funds to influence legislation and enforcement. Gender expression remains a non-protected category in New York. We spend $350 million a year keeping people who are not convicted of any crime behind bars, if they can't afford cash bail. New Yorkers who lack adequate health insurance still struggle to pay for necessary medications and doctor's visits, sometimes facing medical bankruptcy. The "progressive" legislation the IDC claims to have achieved is watered-down, Republican-approved versions of Assembly bills that would have demanded real change.
The IDC claims to have dissolved, but still accepts tens of thousands of dollars from the same Republican-friendly donors that have funded them since 2011, even from an account a judge has ruled illegal. They continue to defend their collaboration with Dean Skelos and John Flanagan, while also hopping on the progressive bandwagon, shouting a hearty "Me, too!" to every piece of progressive legislation their challengers have vowed to fight for. Imitation is the sincerest form of flattery.
But I'm not buying it.
I have been in public service for my entire career, as a teacher, a public reference librarian, and a school librarian. I teach information and media literacy — how to cut through the cacophony of noise and deception to figure out what is really going on. As a mother of two children, one of whom has a serious, chronic condition, I have had to struggle with insurance companies and state regulators to get the care my child needed. As a taxpayer in Rockland, I've had to strategize and sacrifice to pay property taxes that would not be nearly so high, had the state met its obligations to our school district and municipalities. On Air Quality Alert days, I need to bring extra asthma medication with me and plan my days accordingly. So none of these issues are glib rhetoric to me. I don't support progressive policies because they are the popular flavor of the month in 2018, but because our lives, livelihoods, and safety depend on passing them.
I am one of those ordinary citizens who woke up ready to fight the morning of 11/9/16, and hundreds of other energized volunteers working on this grassroots campaign have brought me this far. I'm asking for your vote on September 13th because you deserve an honest state senator who will fight for you in Albany and answer to no one but the voters of this district.
See also: