The Democratic Primary Election on Thursday September 13 features challenger Julie Goldberg running against incumbent Senator David Carlucci. Polls are open from 6a to 9p. Visit the Rockland County Board of Elections to learn where to vote.
by NYS Senator David Carlucci
We must focus on keeping Rockland and Westchester Counties affordable, securing more funding for education, and gun control.
I am fighting for affordability, which means lowering property taxes for hardworking middle-class families. No one should be forced out of Rockland or Westchester Counties because property taxes are too high. While in office, I have worked with the governor to promote fiscal discipline, passing on-time budgets. I held the line on property taxes with a 2% spending cap, saving taxpayers about $52 billion. I made it a top priority to protect and expand STAR and Enhanced STAR, allowing homeowners to save money on their taxes.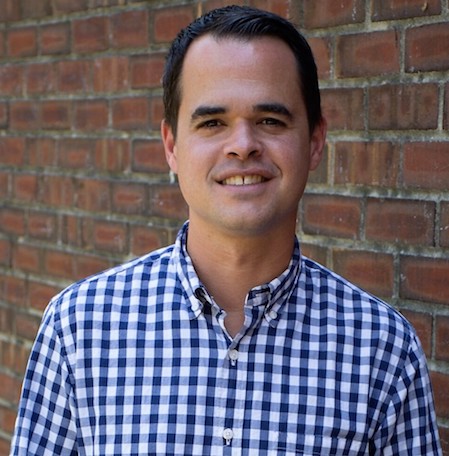 We must work to expand property tax breaks to seniors, the disabled and veterans. This is why I am fighting for legislation (S.7803) that would increase how much seniors and the disabled can make to qualify for the Senior Citizen Homeowners' Exemption (SCHE) and Disabled Homeowners' Exemption (DHE). Legislation I passed, which is now law, allows local school districts to extend property tax breaks to our veterans, and my Jobs for Heroes act provides tax credits to businesses who hire unemployed veterans. There is still more to do as we come up with solutions to combat President Trump's tax plan, which capped property tax deductions at $10,000.
Further, taxes are driven up by over development in Rockland County. To combat the problem, I passed legislation (S.1642), which is now law to ensure code inspectors do their job or have their license revoked by the State. I also passed legislation in the Senate (S.1773) to fight illegal housing and lower our taxes. The bill allows municipalities to roll a landlord's unpaid housing code fines of at least one year into their annual taxes. Now municipalities will have the ability to sell the home to satisfy an outstanding tax lien saving municipalities time and money. In Chestnut Ridge, Assemblywoman Jaffee and I were able to work with residents to get the Department of State to deem the village a cease-and-desist zone, which means realtors asking residents to sell their homes could be fined or lose their license.
As a parent of two boys, parents know a quality public school education sets our children up for success in the future. I have secured millions for the schools in my district each year in the Senate. This year, I voted for a record $1 billion dollars in education funding. In East Ramapo, I have worked to restore art and music programs and secure them $3 million dollars in a lock box with state oversight. Can we work to do more, absolutely. This is why I continue to fight to ensure all our schools are adequately funded, while increasing oversight on non-public schools so they meet equivalency standards and safety requirements.
We must address gun control. We cannot continue to watch mass shootings on the news and stand by idle. Sadly, Americans are more likely to die from gun violence than many leading causes of death combined. Here in New York, I voted for the SAFE Act, which is the strongest gun law in the nation. It requires universal background checks, bans assault style weapons, bans high capacity magazines, and bans bump stocks. Since taking effect, 78,000 guns have been taken from owners who should not have them. Still, we can and must do more. This year, I voted to take all guns out of domestic abusers' hands, legislation that is now law. We know when guns are involved in domestic disputes the likelihood of deaths increases dramatically. I also fully support extending the waiting period to purchase a gun and legislation to allow a judge to remove guns from those considered a threat to themselves or others. I have received the endorsement from Moms Demand Action, who advocates for common-sense gun reforms, and they know I will fight for stronger gun laws in our state.
Voters should remember on Primary day, that I never compromised my democratic values to join the IDC. I joined the Independent Democratic Conference to work with democrats focused on getting progressive reforms passed. In 2011, we needed to break through the gridlock, end corruption and deliver real results in a Republican controlled Senate. The laws we passed speak for themselves: same-sex marriage, the SAFE Act, Raise the Age of criminal responsibility, $15 minimum wage plan, and the nation's strongest Paid Family Leave policy.
See also: