You can't wear white. But this Labor Day weekend, there's lots you can do. Get lost in the corn maze of CORNucopia, dance at the Ossapalooza music fest, enjoy fine art at a photography exhibit, or see Tracy Morgan do standup comedy. On Thursday, NYS Senate Candidates Julie Goldberg and David Carlucci square off at a Candidates Forum at the Nyack Center.
This Fri-Sun list of what to do and where to do it is brought to you by Rockland Center for the Arts.
Friday
Set up your blanket or lawn chair in the Edward Hopper House garden and enjoy Films in the Garden. The night starts with Amy Bezunartea's New Villain, followed by the feature Harold and Maude. 8p, Edward Hopper House, 82 N Broadway, Nyack.
What better way to say goodbye to summer than dancing on the deck over the Hudson River to the sounds of 8th Grade Science? 10p-2a, Hudson Water Club, 606 Beach Rd, West Haverstraw.
Saturday
Ossapalooza brings music, food, and good times. Bands start playing at noon and in between there will be time for open mic sessions for anyone interested. 12-7p, 36 Lowland Hill Rd, Stony Point.
You know him from 30 Rock and Staying Alive. Tracy Morgan performs at Levity Live, 7 and 9:30p, 4210 Palisades Center Drive A – 401, West Nyack.
Classical guitar music by Liz Hogg. Sets include music by J.S. Bach, Matiegka, Villa-Lobos, and Krenek. 10:30p, Olive's, 118a Main St, Nyack.
Sunday
The streets of Nyack are filled with edible and medicinal wild plants that most people walk past. At the Nyack Edible/Medicinal Plant Walk, Paul Tappenden will show you how to identify edible plants and he will discuss their uses. 10a-12p, Nyack Memorial Park (Gazebo), 53 Piermont Ave, Nyack.
Enjoy beautiful views during the Walking Tour of Piermont Pier and Bogertown, and learn about the impact the Hudson River and the pier had on the village during World War II. 10a-2p, 200 Ash St (behind Confetti's Restaurant), Piermont.
Indulge in sweet corn ice cream, challenge yourself in a corn maze, and play corn-y games at CORNucopia. Take a walking tour of the farm and tap your toes to live bluegrass and folk music. Sat-Mon, 10a-5p, Philipsburg Manor, 381 N Broadway, Sleepy Hollow.
Train Station Sundays are back at the newly restored Piermont Train Station. Tour the museum for free and learn a bit of Piermont history. 12-3p, 50 Ash St, Piermont.
Learn about Native American campsites and tool-making stations during the Native American Archaeological Tour. 1p, Fort Montgomery State Historic Site, 690 Rt 9W, Fort Montgomery.
Tea and Treats and Death and Dying: Dying To Bloom, a natural burial boutique for humans and pets, hosts a safe, respectful space to share beliefs, curiosity, fear, and stories about mortality. Includes refreshments. 2p, 48 Burd St, Suite 101, Nyack.
Next week
Monday (Labor Day)
Come out for an afternoon of music and support the Piermont Police Athletic League at The Turning Point and Piermont PAL Music Festival. Food and beverages will be available for purchase. 12-5p, Rittenberg Field on Piermont Pier, Ferry Rd, Piermont.
Tuesday
Climate scientist Klaus Jacob presents How Will NYC and the Region Adapt to Storms and Sea Level Rise? This talk is free and open to the public. 7p, Suffern Free Library, 210 Lafayette Ave, Suffern.
Thursday
Goldberg vs. Carlucci. It's not a prize fight, but a primary battle which will help determine who will represent Rockland County in the NYS Senate. Come to the Nyack Center on Sept 6 to hear from challenger Julie Goldberg and incumbent David Carlucci on why they deserve your vote in the Thurs Sept 13 Democratic Primary election. Sponsored by the Nyack & Spring Valley NAACP and Nyack News And Views. 7-8p, 58 Depew Ave & S Broadway, Nyack.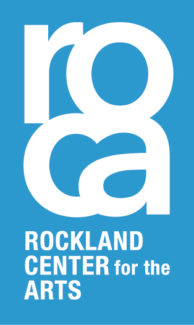 The Nyack Weekender is your Fri-Sun list of what to do and where to do it. This weekly series is brought to you by Rockland Center for the Arts.
To get the Nyack Weekender delivered to your mailbox auto-magically every Friday morning, add your name to our mail list. Visit our
online sign-up sheet
to subscribe.