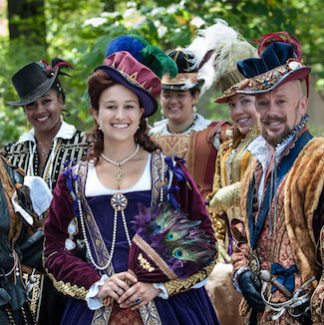 Here are a few weekend Things To Do that won't let the rain rein in your summer. Head to the Hopper House for a First Friday reception and a lecture on Edward Hopper's life long fascination with bicycles. Or, check out the Native American Pow Wow or the Renaissance Fair. If you haven't had your fill of wet, head to Rockland Lake for rowing lessons, or tour the Hudson on a Nyack Boat Charter.
This Fri-Sun list of what to do and where to do it is brought to you by Rockland Center for the Arts.
Friday
On the First Friday of each month, local businesses host art and music events.

The Nyack Art Collective has a great evening planned for you with musical guest Jeff Rubin at Casa del Sol. 8-10p, 104 Main St, Nyack.
What better way to spend a summer night than in a lounge chair with a tropical drink and great classic rock music by The Bootleggers? 7-10p, Tallman Beach and Pool Club, 2 Tallman Mountain Rd, Sparkill.
Neil Alexander and NAIL, featuring drummer Nadav Snir-Zelniker and bassist Dave Anderson. Enjoy this cutting edge contemporary electric jazz ensemble at Maureen's Jazz Cellar. 8 and 9:30p, 2 N Broadway, Nyack.
Saturday
Zoo Wanna Go For a Bike Ride? This week Bike Nyack's community ride is to the Bergen County Zoo at Van Saun Park in Paramus, NJ. 8:30a, meetup at Nyack Memorial Park, corner of Depew & Piermont Aves.
It's opening weekend for the 41st annual New York Renaissance Fair. Travel back in time to an age of adventure. Join Her Majesty, Queen Elizabeth I, on a grand visit to a beautiful 16th century English village, cheer your favorite knight at the Joust Tournament, or meet Robin Hood. Feast on savory sweets and tempting treats. 10a-7p, 600 Rt 17A, Tuxedo.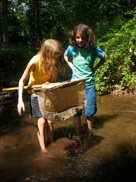 Strawtown Studio and the Palisades Parks Conservancy present:
Our Tidal River
. Participants will be guided in catching fish with a seine net and waders. At the art station, the kids will be invited to study the forms of the fish that have been caught in the fish tank, and make a work of art with both natural and fine art materials. 11a-1p,
Nyack Beach State Park
, 698 N Broadway, Nyack. To register contact Helene at
hbon@mypalisades.org
or 845-630-8174.
The Redhawk Native American Arts Council presents: Bear Mountain Pow Wow. A Native American festival featuring dancing, music, art, food, and more. Sat-Sun, 11a-7p, Anthony Wayne Recreation Area, Palisades Interstate Pkwy, Bear Mountain.
Always wanted to learn how to row? Give it a try at the Free Introduction to Rowing event. Learn the basic body mechanics of the rowing stroke on an individual land-based rowing machine. Suitable for ages 10 years and up. Don't forget to pre-register if you want to reserve a seat in a boat to try rowing on the water. Rockland Rowing Association, 9:30a-12:15p, Rockland Lake State Park, lot #6, Valley Cottage.
Hot Yoga – Burn is yoga with weights. A class that truly challenges you. Burn combines a vinyasa (flow) yoga foundation with elements of Pilates and fitness, all set to an up-tempo, energizing playlist that will motivate you to work hard and reap the results. 10:30-11:30a, Fire Shaper, 53 Hudson Ave, Nyack.
Sunday
Train Station Sundays are back at the newly restored Piermont Train Station. Tour the museum for free and learn a bit of Piermont history. 12-3p, 50 Ash St, Piermont.
Tea and Treats and Death and Dying: Dying To Bloom, a natural burial boutique for humans and pets, hosts a safe, respectful space to share beliefs, curiosity, fear, and stories about mortality. Includes refreshments. 2p, 48 Burd St, Suite 101,  Nyack.
The Bluefield Artists present: Quintet Art Exhibit. 2-4p at The Corner Frame Shop, 40 S. Franklin St, Nyack.
Amusements: Digital Photography by Jessica Bowen — a celebration of summertime amusements in New Jersey and New York. This a fundraising exhibition, and the artist's reception will be held from 2-4 at the Piermont Public Library,
25 Fly Wheel Park W, Piermont.
You are invited to An intimate evening with Broadway legend Betty Buckley. She will sing songs from her new album Hope. Special guest is jazz pianist Christian Jacob. This is an exclusive event with just 50 tickets available. The address (private home in Suffern) will be revealed after you buy your ticket. 7:30-9:30p.
If you like political spoofs and song parodies, don't miss Randy Rainbow. 8p, Tarrytown Music Hall, 13 Main St, Tarrytown.
Next week
Monday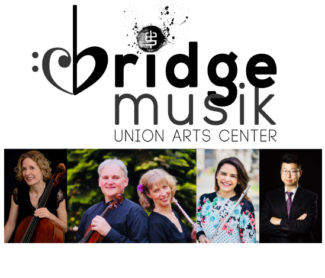 Enjoy an evening of classical solo and chamber music with BridgeMusik, featuring BridgeMusik Festival students and faculty. 7:30-9:30p, Union Arts Center, 2 Union Ave, Sparkill.
Thursday
It's free popcorn and a movie night at Dying to Bloom. On view will be In the Parlor: The Final Goodbye, a movie about families rejecting the mainstream tradition of hiring funeral professionals to care for the deceased. 7-9:30p, Dying to Bloom, 48 Burd St, #Suite #101, Nyack.
Jazz in the Garden with Jeremy Wall and the John Ragusa Quintet. Bring your lawn chair or a blanket. Edward Hopper House, 7:30-9:30, 82 N Broadway, Nyack.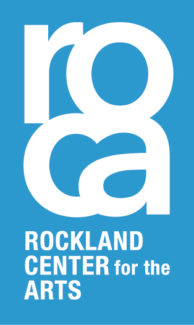 The Nyack Weekender is your Fri-Sun list of what to do and where to do it. This weekly series is brought to you by Rockland Center for the Arts.
To get the Nyack Weekender delivered to your mailbox auto-magically every Friday morning, add your name to our mail list. Visit our
online sign-up sheet
to subscribe