Ahoy local music fans! There is a music-laden weekend ahead: Fine jazz, punk from the big city, some good old Irish tunes, and even gongs and singing bowls. Sporty? Show what you are made of at the West Point Spartan Sprint. And if you want to help give kids a kick-start for their first school day, consider dropping off school supplies at the Nyack Center.
This Fri-Sun list of what to do and where to do it is brought to you by Rockland Center for the Arts.
Friday
Give back to your local community and promote a healthy lifestyle – Palisades Center Blood Drive. 4-8p, 1000 Palisades Center Dr (Parking Lot F, near The Cheesecake Factory), West Nyack.
Watch the Special Encore Performance of Blackbird, a play about the thorny relationship between 55-year-old Ray and 27-year-old Una. 8p, Shades Repertory Theater, 55 W Railroad Ave, Dye Works Auditorium, Garnerville.
Set up your blanket or lawn chair in the Edward Hopper House garden and enjoy Films in the Garden. The night starts with the presentation Hopper's Hold by Nyack's (and NNaV's) very own Bill Batson, followed by the Coen brothers noir Blood Simple. 8p, Edward Hopper House, 82 N Broadway, Nyack.
A Tribute to Benny Goodman featuring Martin Pizzarelli, Larry Fuller, and Linus Wyrsch at Maureen's Jazz Cellar. 8 and 9:30p, 2 N N`Broadway, Nyack.
Saturday
This week Bike Nyack takes a portage ride over railroad tracks with drive-bys of six bodies of water, two states, more than a dozen villages, towns and hamlets. Meetup in Memorial Park at 8:30a at the corner of Piermont & Depew Aves.
Feeling artsy? Try the Portrait Drawing Workshop. You will be introduced to the essentials of drawing a head, step by step. There will be general instructions and an artist demonstration as well as individual instructions that will be tailored to one's level, whether one is a beginner or more advanced. 10a-1p, Garner Arts Center, 55 W Railroad Ave, Garnerville.
Experience the vibrational tones of tuning forks, gongs, and singing bowls at the Sound Bath with Lisa Deters. Experience how these beautiful vibrational sounds produce a relaxing, hypnotic effect on the brain, slowing down brain waves and inducing a deep meditative state. 11a, The Open Spirit Nyack, 55 Burd St, Nyack.
Stop by the Fire Department for the 26-Rescue Wetdown. Stay for burgers, drinks, and live music by Country Fresh. 6p, Thiells Fire Department, 99 W Ramapo Rd, Garnerville
Get a good laugh with Joe Machi at Levity Live, 7p, Palisades Center, 4210 Palisades Center Dr. A-401, West Nyack.
It's time for NYC punk rock at Olive's. Get wild with THE NOISE feat. Arthur "Googy" King. Also on set are Impossible Colors, Laterals, and Globelamp. 10p, 118a Main St, Nyack.
Sunday
Show your sporting spirit and participate in the West Point Spartan Sprint. Delivering 20-23 obstacles over three – five miles, you'll never run the same race twice. Sat and Sun 7:30a-7p, West Point.
Bring your picnic blankets, chairs, and some snacks and enjoy a great night of live music under the stars with Blarney Stew. 6:30-8:30p, Franklin St Park (between Cedar Hill Ave & Depot Place), Nyack.
Next week
Wednesday
The Nyack Center is collecting new school supplies for their Back to School event. Everything from pencils to glue sticks and backpacks will help kids start the school year right. The office is open from 10a-4p for drop-offs. Nyack Center, 58 Depew Ave, Nyack.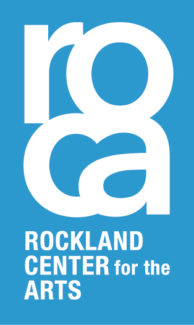 The Nyack Weekender is your Fri-Sun list of what to do and where to do it. This weekly series is brought to you by Rockland Center for the Arts.
To get the Nyack Weekender delivered to your mailbox auto-magically every Friday morning, add your name to our mail list. Visit our
online sign-up sheet
to subscribe.