by Jennifer Mancuso
"Some day, after mastering the winds, the waves, the tides and gravity, we shall harness for God the energies of love, and then, for a second time in the history of the world, man will have discovered fire." – Pierre Teilhard de Chardin
Consider Leanna. Leanna is addicted to crack cocaine. She has a long history of drug use, mental illness, and incarceration in the county jail. She has three daughters who she gave up at birth and with whom she has no relationship. She is in jail now for charges of stealing from a church. The court offered her a plea of five years in state prison or an 18 month treatment program and five years of probation. She is accepting the deal of treatment and probation.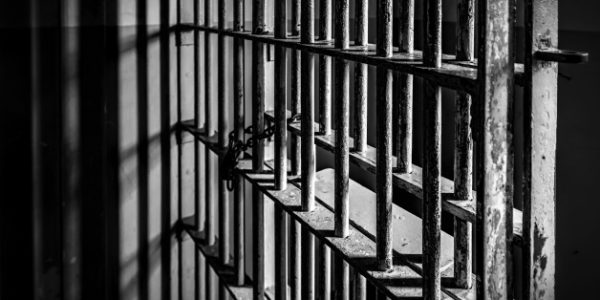 But there's more to Leanna. She is severely schizophrenic and takes monthly shots of Haldol. With medication, she is sweet, quiet, and observant. Without medication, she is paranoid, erratic, and has a complete lack of self-control. Of the three children she birthed, two are the product of incestuous rape. Before incarceration, Leanna lived in the streets. She owns nothing. When I talk to her about her case, she is only interested in asking me for a pair of sneakers and a pair of jeans when she gets out. She asks me for those things every week.
The women incarcerated in the county jail with Leanna scared her into believing that she would not succeed with probation and that she should take the five years in prison. She called the court to change her plea to five years in prison. No one challenged her. In the county jail, which is small and only holds up to 22 women, the corrections officers know Leanna and know that she is quiet and keeps to herself. They leave her alone. In state prison, Leanna would be subject to violence, to the psychological torture of solitary confinement, to power dynamics that she would not be capable of understanding.
I love working with incarcerated women like Leanna, because I have the privilege of knowing her and talking to her about her fears in regards to probation. She was afraid she would miss mandatory appointments with her probation officer because she has no access to transportation. She was afraid she would use crack cocaine again and get into more trouble. I helped her understand that 18 months was a long time. And that the place she would be going for that 18 months was going to be much nicer than prison. And that after 18 months she might feel differently about the crack cocaine. And when she came out of treatment, I would be there to help her figure out transportation. She was happy. She really wanted to go to the treatment program. She was just scared and needed someone to reassure her and care about her. I felt blessed to be that person for her.
But I've also been feeling at odds. I was recently told that I should keep my feelings out of my work, that there is no place for feelings at work. I lost sleep as a result of thinking about that notion. It is a lack of feelings that see Leanna at her worst without seeing Leanna at her best. It is the lack of feelings that would see the first Leanna and send her to five years in state prison. It is the lack of feelings that causes an administration to separate immigrant children from their parents in the thousands. It is the lack of feelings that creates policies that divide and discriminate, build border walls, value money so far above humanity.
I see no evidence of justice in the world today. What gives me hope is the evidence of love. And love is messy and complex and imperfect. We, as a society, do not give love the value or attention it so desperately needs. Love does not produce financial gain. Love has no power dynamics. No race, no class, no walls.
Leanna's story isn't over, but I should update you: Recently, I had the privilege and joy to find her two new pairs of sneakers and a suitcase full of clothing and a big bag full of toiletries. I drove her to the 18 month treatment program, with a carload of personal items, and a heart full of hope.
I feel humbled and beyond grateful that I am not alone in my choice to go forward with this radical notion of Love. Of caring deeply and taking the time to understand the complexities of people. And to feel the many things that I will inevitably feel. I make many mistakes, every single day, but I will not make the mistake of believing that love is the problem. Love is the revolution we are all seeking. We are still people, for the time being, though our humanity is fading fast. And people feel.
Jennifer Mancuso is a prison reform advocate. She provides support to women incarcerated in Rockland County. She co-facilitates a reentry support group in Haverstraw with the CRC (Creative Response to Conflict). She also runs a book group for women in the Rockland County Jail. She lives in Nyack with her partner, Mayra, and their seven year old son, Sky.