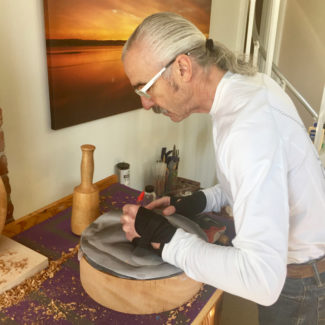 Whether it's baking desserts for his Hudson House restaurant, rowing nearly every day on the Hudson River, or carving new art deco bas reliefs, Matt Hudson keeps reaching beyond his previous limits. To keep himself going, he surrounds himself with all things Hudson: the river, the restaurant, nine Hudson-family siblings and three children.
Hudson at his Restaurant
Celebrating its 28th anniversary this summer, the Hudson House restaurant is the oldest family-run restaurant in Nyack. Matt is in the kitchen every week testing new dessert recipes and then baking the famous desserts that are treasured by guests. The restaurant offers at least a dozen different desserts every week. That's some 25,000 desserts a year, or nearly 750,000 desserts since the restaurant opened.
But it is the front of the restaurant where Matt works his magic every night but Sunday: greeting, seating, and saying goodbye to nearly every guest. He even finds time to explain some of the history of the restaurant–how it was once a fire station and then the Nyack Village Hall. Ask him about his wine cellar and he will show you the old village jail. Appropriately enough, on one wall of the dining room you'll find a mural of the Hudson River with the soon-to-be historic 1955 version of the Tappan Zee Bridge.
Hudson, Rowing the Hudson
Imagine, if you will, rowing solo 247 days out of 365, all but 10 on the Hudson River. That would include days when it is raining, snowing, icing, and gusting. Hudson probably knows the river as well or better than the Nyack sailors from the village's early days. Rowing his 24-foot scull named "Miss Gnomer," he has learned to master and respect tides, currents, and winds along the Nyack shore and upstream around Hook Mountain. Whether it's Sunday under the Tappan Zee Bridge, a row across the river to Tarrytown lighthouse, or a diagonal row up to Croton Point, Matt finds that the river is different every day.
Hudson, Wood Carver
Matt Hudson is a self-taught wood carver. He was inspired to take up carving in the early 1970s after reading Hermann Hesse's novel, Narcissus and Goldmund. His first medium was a tree trunk, into which he carved four masks. He also carved a number of two-dimensional bas reliefs, but itched to learn how to add a third dimension.

Hudson put his carving tools away in 1978 when he began his restaurant career. He also took a detour into mastering the art of photography, shooting the Hudson River and his family, among other subject. Wood carving inspiration struck again when he saw a photo of a gold manhole cover on the front of the October 14, 2007
New York Times Magazine
. To Hudson, the simple, pedestrian quality of a New York City icon begged to be interpreted in wood. Sounds like a simple design, but the lettering and the grooves all required Hudson to learn how to bevel and shape a new dimensionality in his art. Each of his new works offer a unique challenge and stretches his capabilities as a carver. Now some 25 carvings later, he is a master of the three-dimensional bas relief.
Hudson uses 1 ¼ inch-thick Honduran mahogany for carving. It's a hard wood with a straight and tight grain. He carves from a panel, usually between four and six square feet in area, that is fabricated from individual pieces of wood. He traces a printed design onto the wood, then carves out the largest negative spaces before shaping the positive elements. The wood speaks to Hudson, telling him in which direction to carve.  "You can't carve the direction you want, the wood dictates the direction from which it can be carved," he said. Focus, patience, and a steady hand are carving virtues. Sanding and finishing complete the work. An average carving takes about 60 hours to complete. The most complicated design took 160 hours (over seven months) to carve.
Hudson's latest
Hudson's eye is drawn to Art Deco figures. The lines are simple, stylized, and demand interpretation. There is both an Egyptian and Japanese quality to many of his Deco figures. His most recent work, a triptych of three Art Deco figures, is inspired by three Rene Lalique glass panels that were designed in the 1920s for the Pullman car of the Orient Express. The transition from Lalique's milky-white glass panels framed in wood to Hudson's wood carving is more than an interpretation; it is a new work of art.
Hudson has exhibited his work several times, including at the Valley Cottage Library in 2017. There is no need to wait for a showing at a gallery though; many of his carvings are on display in the front room of the Hudson House. Where better to observe Hudson's art and talk about it than there, while enjoying a dessert created by the artist himself?
Photos by Mike Hays.
Michael Hays is a 30-year resident of the Nyacks. He grew up the son of a professor and nurse in Champaign, Illinois. He has recently  retired from a long career in educational publishing with Prentice-Hall and McGraw-Hill. Hays is an avid cyclist, amateur historian and photographer, gardener, and dog walker. He has enjoyed more years than he cares to count with his beautiful companion, Bernie Richey. You can follow him on Instagram as UpperNyackMike.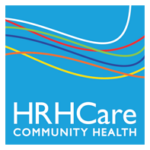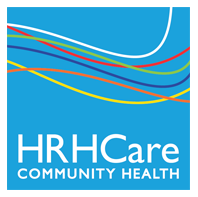 Nyack People & Places, a weekly series that features photos and profiles of citizens and scenes near Nyack, NY, is brought to you by
HRHCare
and 
Weld Realty
.