by Susan Hellauer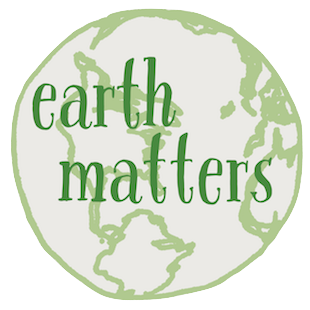 Earth Matters focuses on conservation, sustainability, recycling and healthy living. This weekly series is brought to you by Maria Luisa Boutique, Dying To Bloom, and Strawtown Studio.
If Earth Matters to you, sign up for our mailing list and get 
the next installment delivered right to your inbox.
"We start with a mess of zucchini in July, and then there's cucumbers, tomatoes, green beans, and things like Swiss chard and kale. And the potatoes are coming soon." Long-time Nyack Community Garden (NCG) member Jill Remaly ticks off the summer harvest, but it's not all destined for community garden dinner tables.
Since 2009, local gardeners, at the community garden and in their own backyards, have been part of a grassroots anti-hunger campaign called Plant a Row for the Hungry. It was the 1995 brainchild of then-president of the Garden Writers Association in—of all places—Anchorage Alaska. Home gardeners and garden clubs were asked to plant one extra row of fruits and vegetables to be donated to a local soup kitchen. The concept quickly took root and, since 1995, over 20 million pounds of produce, providing over 80 million meals, have been donated by American gardeners.
The Nyack Community Garden first got wind of the Plant-a-Row movement via the Cornell Cooperative Extension, which put out the call to Rockland in 2007. Jill Remaly has led the NCG's own Plant-a-Row committee for the last five years. "At the beginning, I'd look at the bin on Monday morning and there'd be three lonely tomatoes. Last year we donated 350 pounds, and this year we've gotten 500 pounds in two months," she said. "Families that don't generally have access to produce can now enjoy local fresh vegetables. It's great!"
Produce to the people
Rockland County has a number of feeding programs, but the NCG Plant-a-Row committee donates their members' produce to the venerable People-to-People, Inc. in Nanuet. For nearly 30 years, P-to-P has helped struggling Rocklanders through difficult times with dignity by helping put food on their tables and clothes on their backs. Their well-established program, which distributes about $1.5 million worth of food each year, makes them a natural choice for perishable produce. "They've got a steady flow of traffic coming into their food pantry every day, so the produce won't go unused," said Remaly. "You don't have to worry about rotten tomatoes."
And P-to-P's power to get food to hungry people is growing. Recent state and county grants helped the company install an elevator from its second-floor warehouse to its food pantry, which serves up to 80 families a day. As a result, "P-to-P is now able to serve as Rockland's Food Hub," People-to-People Executive Director Diane Serratore told Earth Matters. "The Regional Food Bank of Northeastern New York (RFB) now makes monthly deliveries of thousands of pounds of free food to us for distribution to small community and faith-based pantries that can't make the trip upstate to the RFB," she added.
"Plant a Row for the Hungry is a very special program to me," said Serratore. "It's an initiative that truly is about People-to-People: People grow food in their backyards, people at houses of worship grow food in their gardens, people grow food in community gardens, and then they donate the food they've grown to help feed hungry people."
How to grow a row
You don't have to be a Nyack Community Garden member to "Plant a Row." Home gardeners are in on the hunger-fighting program too, as Jill Remaly sees when she drops off the NCG bounty at P-to-P. "There's one guy who donates hundreds of pounds of zucchini every year. I think they call him the 'Zucchini Man.'"
NCG members simply drop donations into a box at the community garden and Remaly and her committee get them to P-to-P. Members of the Garden Club of Nyack also maintain a plot at the community garden, and donate their entire crop via NCG's plant-a-row program.
Want to participate on your own? Drop off part of this year's backyard harvest to P-to-P (check donation days and hours), or plan for  next year's hunger-fighting rows in your winter garden dreams. You can also donate money to People-to-People to help them fight hunger in our communities. "People-to-People can buy more than twice as many boxes of pasta from the Regional Food Bank for the same amount of money you'd spend in the supermarket," said Diane Serratore. Or, volunteer at P-to-P's busy food pantry, which helps nourish more than 1,200 Rockland households—nearly 4,000 people— every month.
All of us at People-to-People appreciate the continued support of the Nyack Community Garden. I grew up in Nyack, as did my parents, so the support of folks from Nyack and Nyack community organizations like the the Community Garden and the Garden Club means a great deal to me personally. More importantly, it makes a great difference in the lives of our neighbors in need.                                                                                          — People-to-People Executive Director Diane Serratore
Learn more:
Email Earth Matters
Read Earth Matters every Wednesday on Nyack News And Views, or sign up for the Earth Matters mailing list.
Earth Matters, a weekly feature that focuses on conservation, sustainability, recycling and healthy living, is sponsored by Maria Luisa Boutique, Dying to Bloom, and Strawtown Studio.