by Susan Hellauer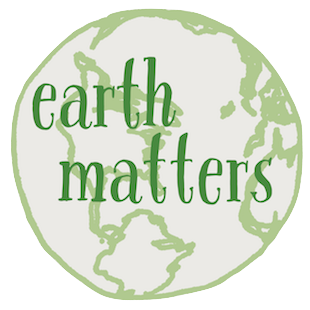 Earth Matters focuses on conservation, sustainability, recycling and healthy living. This weekly series is brought to you by Maria Luisa Boutique, Dying To Bloom, and Strawtown Studio.
If Earth Matters to you, sign up for our mailing list and get 
the next installment delivered right to your inbox.
In a surprise move earlier this month, the New York State Department of Environmental Conservation (DEC) declined to renew expired air permits for a sprawling gas-fired electric power plant in nearby Orange County just weeks before it was scheduled to begin full operation.
The gas was already flowing—much of it from Pennsylvania's Marcellus Shale fracking fields—to the 680-megawatt Valley Energy Center in the Town of Wawayanda. Pre-launch tests were all but complete when an August 1 letter from DEC Regional Director Kelly R. Turturro notified plant operators Competitive Power Ventures (CPV) that their Air State Facility (ASF) permit, which had just expired on July 31, was not being renewed. Why?  CPV did not have a required federal Title V Clean Air Act (CAA) permit, and was ordered to cease operations at Valley Energy or face stiff daily fines.
CPV, which has until September 1 to request an adjudicatory hearing with the DEC, said in an August 3 statement that "[a]t each step of the process, we have worked collaboratively with regulators at every level of government. . . . We remain committed to operating within all applicable operating permit requirements and look forward to working with the DEC to address any concerns they may have."
Is this nothing but a regulatory blip? Will CPV's lawyers just shuffle some papers and get right back to buying and burning fracked gas in ostensibly no-frack New York?
Who's cheering?
While CPV seems to be keeping its cool, regional environmental advocacy groups and local Orange County activists are variously rejoicing, cautiously optimistic, or holding their breath.
Catskill Mountainkeeper touted the move with the headline "Incredible Victory! DEC Denies CPV Air Quality Permit – Effectively Shutting Down Fossil Fuel Plant." Longtime Hudson River advocate Riverkeeper was on the same page, but without the banner headline: "I applaud Governor Cuomo and DEC Commissioner Basil Seggos for standing up for the health of all New Yorkers, for the integrity of the permit process, and for protecting the environment of New York State and beyond," said Richard Webster, Legal Director of Riverkeeper in a statement. "This is the kind of leadership we need as we combat climate change and convert to clean energy."
Members of the local grassroots Protect Orange County (POC) began agitating against the 22-acre CPV/Valley Energy project well before it broke ground in 2015. They object to particulate pollution in their fertile "Black Dirt" region, and to big-time climate change-inducing greenhouse gas emissions. POC also decries increased reliance on fossil fuels, belying Governor Andrew Cuomo's ambitious goal of 50% renewable energy sources by fast-approaching 2030.
Even so, despite what sounds like great news, POC is not ready to celebrate: "While this is a step in the right direction and we are deeply grateful for DEC's denial we cannot declare victory until all operations cease, deconstruction commences, and the Millennium [gas pipeline] expansion comes to a grinding halt," said Pramilla Malick, the Chair of Protect Orange County.
Corruption central
It's not just airborne pollution that has CPV opponents steaming. In March, a federal court in Manhattan found Joseph Percoco, confidential aide and close friend of Gov Andrew Cuomo, guilty on three of six original corruption charges: honest services fraud, conspiracy to commit honest services fraud, and solicitation of bribes and gratuities. Trial testimony showed that CPV was all in on the corruption scheme, with the company higher-ups taking active steps to facilitate the bribery payments. Percoco's oft-delayed sentencing is now set for—you'll never guess—one week after Cuomo's September 13 primary tilt with challenger Cynthia Nixon.
Local Orange County elected officials (State Assemblymembers Aileen Gunther and James Skoufis, and Orange County Executive Steven Nehausall) weighed in with statements directed to Gov. Cuomo and the DEC, demanding rejection of the operating permit on the grounds that CPV, a generous donor to Cuomo's previous gubernatorial campaigns, had bribed state officials.
And Cynthia Nixon directly connects the CPV permit rejection to what her supporters call the #CynthiaEffect, nudging the once-centrist Cuomo leftward on environmental, social, and anti-corruption issues. "For years, New Yorkers have been telling the Governor that they do not want this plant, but because Cuomo has always listened more to his donors than to his constituents, they were ignored," said Nixon in an August 3 statement. "[Joseph] Percoco serves as a vivid illustration of corruption in Cuomo's Administration that puts special interests and his corporate donors over the health and wellbeing of New Yorkers."
Does the Hudson Valley need gas-fired power plants to replace Indian Point?
Good question. . . and there's an agency that has already looked into it.
N.Y. state's non-profit power grid operator NYISO issued a report at the end of 2017 that found that the demand on the state's electricity grid has been falling, and will continue to fall, because of conservation and efficiency. Thus, when Indian Point Energy Center goes offline in 2021, the energy demands that remain could be handled by a modest addition of megawatts, along with further efficiencies and improvements in distribution ("demand response").
Environmental advocates, like the Natural Resources Defense Council (NRDC), for example, insist that these efficiencies, along with the clean energy projects (like offshore wind and community solar) already espoused by Gov. Cuomo's "Reforming the Energy Vision," can meet the Lower Hudson Valley's post-Indian Point electricity needs, even without CPV's Valley Energy and other big gas plants proposed for our region.
The road ahead
Riverkeeper's president, Paul Gallay, believes that New York State can deny CPV the right to operate based on its "bad actor" status. "I spent ten years working at DEC, and in a number of cases, companies were not allowed to get permits because of bad acts that they had committed, and this is right down the middle of that kind of situation," said Gallay in an August 6 interview with Spectrum TV's Capital Tonight.
CPV also faces a significant process to obtain the required federal Title V CAA permit, with an application and public comment period that could take up to two years, as Riverkeeper's Richard Webster told Earth Matters. Meanwhile, the plant must remain idle, or run up fines of $15,000 per day ($18,000 on day one). With fines or without, CPV's investors won't be a happy lot. "They've got $900 million in loans that it took to build the plant and really need to get it operating quickly. They'll have a hard time waiting a year and a half for a permit to be issued," said Webster, who imagined that CPV might even seek to sell the plant to an untainted buyer.
And even though current regulations delegate the federal Title V permitting process to New York State, Protect Orange County worries about fossil-fuel-friendly Trump Administration intervention on CPV's behalf—and not without reason. When DEC denied CPV/Valley Energy's water permits in September 2017, the state was overruled by the Federal Energy Regulatory Commission (FERC), an action that was later upheld by the U.S. Second Circuit Court of Appeals.
So, is this just a bump in the road to a fracked-gas future, or will Cuomo stand behind his big talk about transparent governance and New York's clean-energy goals? We're about to find out.
Learn more:
Email Earth Matters
Read Earth Matters every Wednesday on Nyack News And Views, or sign up for the Earth Matters mailing list.
Earth Matters, a weekly feature that focuses on conservation, sustainability, recycling and healthy living, is sponsored by Maria Luisa Boutique, Dying to Bloom, and Strawtown Studio.