This steamy weekend is chock-full in Nyack. It's a First Friday and a Nyack Street Fair Sunday. Looking for a new BFF? Petco in Nanuet has some furry friends waiting for adoption. There will be a softball game for the sports fans and an acrylic painting workshop for the artists. And when you need a good laugh, the Rhino Comedy Club is your place to go. Each ticket helps to fund local environmental groups.
This Fri-Sun list of what to do and where to do it is brought to you by Rockland Center for the Arts.
Friday
On this First Friday of July:

The Nyack Art Collective has yet another great evening planned for you with Rockland's own Marianne Osiel at Casa del Sol. 8-10p, 104 Main St, Nyack.

Comic illustrator Michael Witte is the First Friday Artist of the Month. A reception will be held from 6-7p, followed by a Gallery Talk from 7-8p. Edward Hopper House, 82 N Broadway, Nyack.
Stand-up comedian Carly Aquilino once made her grandma laugh so hard that her teeth fell out. Get yourself a good laugh at 7:30p and 9:45p, Levity Live, The Palisades Center, 4210 Palisades Center Dr. A-401, West Nyack.
Saturday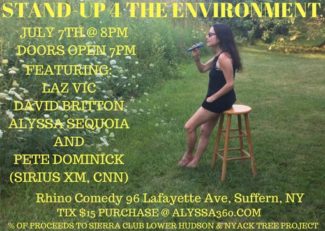 Rhino Comedy presents: Stand-Up 4 the Environment. Stop by for a fantastic night of stand-up comedy to raise money for local environmental groups (Nyack Tree Project and Sierra Club Lower Hudson). Enjoy organic cookies and enlightened comedy by Alyssa Sequoia, Laz Vic, David Britton, and Pete Dominick. Tickets are $15 and available online. 8-10p, Rhino Comedy, 96 Lafayette Ave, Suffern.
This week Bike Nyack takes a High Tor Hi-Ho for a bit of climbing. This 30 mile loop includes Piermont and Sparkill before turning north to South Mountain Road and New City. After a Rockland Lake drive by the posse goes over Hook Mountain and returns to Nyack. 8:30a, meetup at Nyack Memorial Park, corner of Depew & Piermont Aves.
Family Fairy Food Fun – Where do fairies live? Join Carolyn Travers to whip up an edible colorful mini fairy house centerpiece and decorate it as a family to take home. 10-30a-12p, Valley Cottage Library, 110 Route 303, Valley Cottage.
The Hudson Valley Humane Society presents the Offsite Adoption Event. Come to Petco and meet some of the available kittens, parakeets and guinea pigs. 12-3p, Petco, 164 Rockland Plaza, Nanuet.
Show your support for the Valley Cottage Isotopes at the first annual Coaches Softball Game. This will be a fun night for the whole family. Bring your kids along so they can witness their coaches trying to play. 7p, 142 Lake Rd, Valley Cottage.
Sunday
Nyack's Famous Street Fair will be held on Main Street and Broadway, rain or shine. This exciting event is a great way to spend a summer day shopping from 300+ vendors. There will be a kid's zone and all types of delicious festival foods and live music. Nyack's restaurants and outdoor cafes will offer "Fair Specials." Bring the whole family, but leave your dogs at home. 10a-5p, Broadway and Main St, Nyack.
Enjoy acrylic painting? Join the free lecture The GOLDEN "A to Z" of Acrylics. Learn the basics, while opening up new possibilities. Gain information about mineral and modern pigments and how they relate to clean color mixing, glazing and the creation of fabulous new colors. The lecture includes an array of examples of how these materials can best be put to use. 10a-12p, RoCA, 27 S Greenbush Rd, West Nyack.
Join the Nyack Pop-Up Chorus for their monthly meet-up and sing the songs of summer. No experience necessary, just come have fun. 6p, Casa del Sol, 104 Main St, Nyack.
Next week
Monday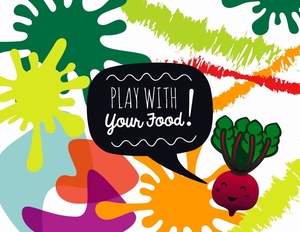 The Penguin Rep Theatre presents: Play With Your Food! In this play, Emma, in a hospital room recovering from a miscarriage, and her fiancé, Kip, wrestle with the implications of the loss on their wedding plans. The ever-practical Lisa, Kip's cell-phone-addicted sister, and Dave, a handsome, level-headed physician assistant, bring differing perspectives as the couple decides what, if anything, the future holds for them. Enjoy this new play accompanied by a treat from a local restaurant. 6:30-8:30p, Penguin Rep Theatre, 7 Cricketown Rd, Stony Point.
Tuesday
The Music on the Hudson series, sponsored by the Nyack Park Conservancy, presents: Country Fresh. Enjoy a high energy show packed with country twang and Southern charm . 7-9p, Memorial Park, Nyack.
Wednesday
Rivertown Film presents: A Fantastic Woman. The film introduces us to Marina, a transgender woman who works as a waitress and moonlights as a nightclub singer. She is bowled over by the death of her older boyfriend. 8p, Nyack Center, 58 Depew Ave, Nyack.
Thursday
Rev your motors for Nyack's seventh annual Classic Car Night. Stroll the village and see hundreds of rare, antique, and vintage vehicles, and stay for dinner. The event is sponsored by Nyack Ridge Rehabilitation and Nursing Center, Autobahn Indoor Speedway, Palisades Auto Sales, Rockland Rodders, and SpeedPro Imaging. 5p till dusk, downtown Nyack.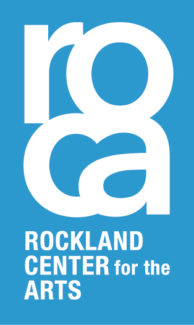 The Nyack Weekender is your Fri-Sun list of what to do and where to do it. This weekly series is brought to you by Rockland Center for the Arts.
To get the Nyack Weekender delivered to your mailbox auto-magically every Friday morning, add your name to our mail list. Visit our
online sign-up sheet
to subscribe.