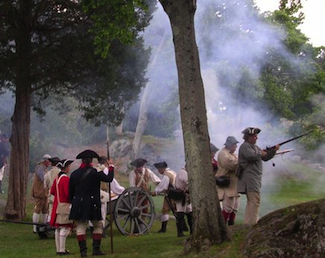 This weekend's menu includes a short film under the stars, jazz in the garden, Bastille Day in Piermont, a game of Morbid Curiousity and the Death of a Salesman at Elmwood. Or take a spin to a revolutionary re-enactment high above the Hudson. If that doesn't float your boat, you can always try belly dancing.
This Fri-Sun list of what to do and where to do it is brought to you by Rockland Center for the Arts.
Friday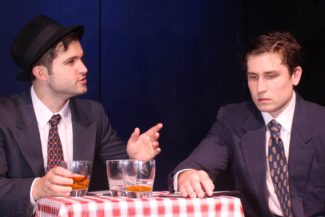 Elmwood Playhouse presents: Death of a Salesman, Arthur Miller's classic drama about the loss of identity and changes in society. Willy Loman, the ceaselessly striving salesman, returns to his New York home after a failed New England trip. Driven by hopes of success far greater than he can achieve—for himself and his two sons—Loman and his wife confront the American Dream in Arthur Miller's towering masterpiece. Following each matinee performance, the audience is invited to remain in the theatre for an informal talkback with members of the cast. Fri and Sat at 8p, Sun at 2p, Elmwood Playhouse, 10 Park St, Nyack.
Morbid Curiosity is an intriguing card game about death. Try to earn cards based on your knowledge and storytelling skills. The game offers two types of questions: Trivia Questions where players try to correctly answer multiple choice questions, related to all things about the end of life and beyond–some historical, some factual, even death in pop culture and mythology. 7-9p, Dying to Bloom, 48 Burd St, Suite #101, Nyack.
Set up your blanket or lawn chair in Edward Hopper's garden and enjoy Films in the Garden. The night starts with Synapse Enforcera, a short film by local filmmaker Charles Caster-Dudzick, followed by the feature Point Blank. 8p, Edward Hopper House, 82 N Broadway, Nyack.
The Fred Astaire Dance Studio continues celebrating the Independence Day with an American Pride Party. 8:30-9:30p, Fred Astaire Dance Studio Rockland, 295 Rt 304, 2nd Fl, Bardonia.
Saturday
Cycle to Stony Point for a stormin' battle re-enactment–Bike Nyack's weekly Saturday spin coincides with the re-enactment of the Storming of Stony Point. Meetup at Nyack Memorial Park at 8:30a to join the group. And if you prefer to arrive to battle on four wheels, stop by Stony Point State Park between 11a and 4p.
It is time for the annual Marydell Picnic. Bring your blankets, chairs, food, and portable grills, and have a day of swimming and fun. 9a-7p, Marydell Faith and Life Center, 640 N Midland Ave, Nyack.
Arts and Activism: A Discussion with Freia Titland. As an arts educator at SUNY Rockland, Titland is dedicated to using her art as activism and spreading awareness of social issues. 11a, Arts Council of Rockland, 55 W. Railroad Ave, Bldg. 24A, Garnerville.
French flags will flap along Piermont Ave. for the annual Bastille Day. Restaurants and shops have outdoor tables and the streets are filled with live music and the pleasant aromas of traditional French, Italian, Continental, Mexican, Irish and American cuisine. There will be a guillotine on display, albeit with a wooden blade. 12-10p, Piermont Ave, Piermont.
Curious about belly dancing? Join the Belly Dance Workshop. Nathalia Mahecha will show you the most beautiful, exciting, and sensual forms of self-expression. It is empowering, uplifting, healing, and fun. 3-4:14p, Soul Flyte, 13 S Broadway, Nyack.
Nyack Boat Charter Sunset Tours
The best place to enjoy the summer evening is out on the water, watching the sun set over Nyack and Hook Mountain.
Book a two hour relaxing sail on the Hudson where the captain and crew provide the appetizers, local craft beer, and regional wine. For more information, visit NyackBoatCharter.com.
Sunday
The Dennis P. McHugh Piermont Public Library is showing The Art Beyond a Syndrome by Andrew Weatherly. A young man with Down Syndrome who has found his voice through art. An artist reception and brief talk will take place from 2-4p, Piermont Public Library, 25 Flywheel Park W., Piermont.
Don't miss John Morton: Fever Songs, an interactive sound installation in the back garden at Edward Hopper House Museum. Fever Songs focuses on the variety of chants, incantations, songs, and vocalized text found in religious expression throughout the world. 12-5p, 82 N broadway, Nyack.
The Rockland County Pride Center and Penguin Rep Theatre present: DRAW the Circle, a moving and often funny story told entirely from the point of view of Deen's family and friends. Bringing to life the often-ignored struggle that a family goes through when their child transitions from one gender to another. 7-10p, Penguin Rep Theatre, 7 Cricketown Rd, Stony Point.
Next week
Tuesday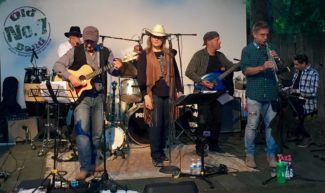 The Music on the Hudson series presents: Old No. 7 Band. An eclectic mix from the old to the new, from bluegrass to blues to rock. 7-9p, Memorial Park, Nyack.
Thursday
Jazz in the Garden w. Bring your lawn chair or a blanket. Edward Hopper House, 7:30-9:30, 82 N Broadway, Nyack.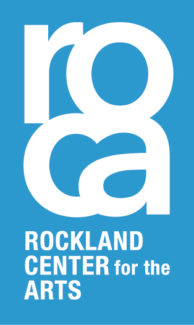 The Nyack Weekender is your Fri-Sun list of what to do and where to do it. This weekly series is brought to you by Rockland Center for the Arts.
To get the Nyack Weekender delivered to your mailbox auto-magically every Friday morning, add your name to our mail list. Visit our
online sign-up sheet
to subscribe