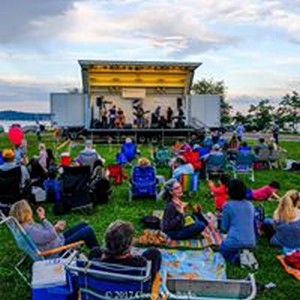 This week in the villages: It's summertime, when the living is easy, with free live music three nights this week. But September is right around the corner and it's time for parents to sign their kids up for Fall Recreation programs.
Village of Nyack
Music on the Hudson
The Old No. 7 Band plays the outdoor stage in Memorial Park on Tuesday as part of Nyack Parks Conservancy's Music on the Hudson concert series at 7p.
Fall 2018 Recreation Programs
Registration is now open for the Fall 2018 Recreation Programs, including Mini Dragons Kung Fu, Beginning Piano, Teen Aerial Yoga, Skateboarding, Self Defense/Kickboxing, Field Games in the Park and Kids Wrestling Club.
In Case You Missed It…
June recap from Mayor Don Hammond and the village board and Elijah Reichlin-Melnick's trustee update.
Town of Clarkstown
Summer Concert Series
The Summer Concert Series continues on Wednesday, July 18, 2018 at 7:30p at Germonds Park, with the pop and folk fun and traditional celtic roots of Celtic Cross from NYC.
Car Show
On Thursday, July 19, 2018 at 5:30p, bring your "collectible" car to Germonds Park to be judged for awards. "People's Choice" trophies will be given for 1st, 2nd, and 3rd place. Food will be available for purchase. The fee is $10 per car and limited spots are available. Raindate: July 26, 2018.
Edward Hopper House Museum & Study Center
The Jazz in the Garden series continues with the Peter Furlan Quintet with Neil Alexander on Thursday, July 19, 2018 at 7:30p. Bring a lawn chair or a blanket. Refreshments are available for purchase prior to the concert and during the intermission. In case of rain, the concert will be held at Grace Church, 130 First Ave, Nyack.
---
Here are the municipal events in Upper, South and the Village of Nyack for the week of 7/16.
Village of Nyack
5p: Justice Court
6:30p: Sustainability Meeting (Nyack Library, 59 S Broadway)
Wed 7/18, 7p: Nyack Art Collective
9:30a: Justice Court
6:30p: Nyack Hospital Community Forum
Nyack Village Hall is located at 9 N. Broadway.
Village of South Nyack
Tue 7/17, 6:30p: Police Board Meeting
South Nyack Village Hall is located at 282 S Broadway.
Village of Upper Nyack
Tue 7/17, 8p: Zoning Board of Appeals
Wed 7/18, 7:30p: Planning Board Meeting
Thurs 7/19, 7p: Board of Trustees Meeting
Upper Nyack Village Hall is located at 328 N Broadway.