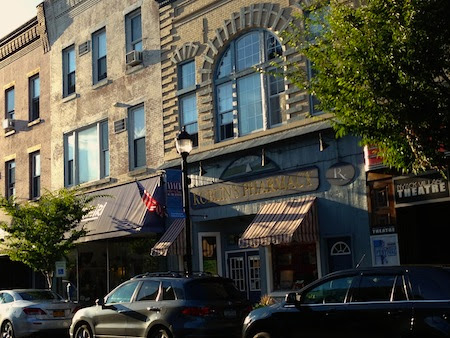 by JC Brotherhood
Special interests aren't coming to Nyack. They're already here.
There are special interests distorting the process involving a developer who wants to build housing on Main Street between Midland and Highland Ave. The property abuts Depew Ave to the south.
The Village Board will meet on Thursday August 9 to discuss a resolution to block access to a new development on Main St, from Depew Ave., because it means the loss of four parking spaces on Depew. Access to the current properties extends from Main St via two existing curb cuts, and the developer wants to route access through an easement on Depew.
Backing up: On July 12, the Village Board decided to draft a resolution basically ignoring the advice of their own traffic consultant, to both reduce congestion on Main Street and make Main and Depew safer for hundreds of school children every day.
The issue is not proposed development itself. The issue of special interests simply involves the planning for access to the new housing.
Upper Main St. has been identified in our Comprehensive Master Plan as neglected and non-conforming under our current zoning and traffic planning. So, instead of adding more traffic to an already overburdened Main Street via the two existing curb cuts on Main St., the builders proposed to route the access through Depew Ave. from the south, leaving a contiguous sidewalk and streetscape on Main Street.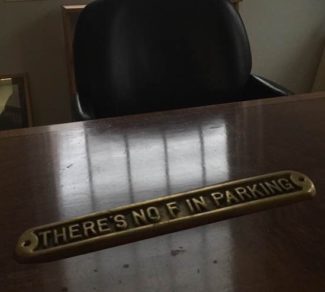 This sort of remedy for Main Street congestion is exactly the type of planning for traffic mitigation endorsed by our Comprehensive Master Plan, which we recently reaffirmed by a unanimous consensus.
Understand, regardless of what you may hear, the builder doesn't stand to gain anything from this proposed traffic mitigation. The "cost" will be the sacrifice–by the village–of four parking spaces on Depew Avenue.
Four parking spaces represents .3% of Nyacks total parking inventory.
Parking, long the third rail of Nyack politics, is only one consideration in the intricate calculus of good planning. However, one thing holds true: parking is a shared public asset, meaning I am no more entitled to the space in front of my house than the next guy, whether he lives here or not.
While the opinion of  the neighborhood needs to be taken into account, theirs is not the only factor under consideration in a village of 7,000 and exponentially more visitors and guests. Along with the the neighborhood on Depew Ave., consideration needs to be given to all of our current residents, guests, and even future residents who travel the east-west corridor "Gateway" in and out of town. So why have three trustees suddenly decided to ignore not just our Comprehensive Master Plan but data provided by professionals, hired by the village to assess the problem, and proposed a resolution to block access to the project from Depew Ave?
I'll take Special Interest for 20.
The special interest in this case ironically isn't the developer. It's the roughly 20 people who showed up to a Village Board meeting feeling entitled to sequester four parking spaces for their own personal use and convenience.
This resolution now to block access to Depew Ave. will be final, the existing curb cuts will remain–forever–on Main Street, and this will do lasting damage to the aspirations to make the Gateway safer for pedestrians and more attractive for everyone.
The Trustees can't have it both ways. They cannot claim to endorse our Comprehensive Plan one day, and then undermine it when politically expedient.
It has been demonstrated that similar projects in the immediate neighborhood have resulted in an excess of parking on site.
I'd like to suggest here a "shared parking program" with all new developments in the village, another solution endorsed by our Comprehensive Plan. This would allow sharing the excess capacity on private property with the public. We have done this downtown in the past and it's worked very well. It advantages the property owner and enforces parking on private property as well as parking in the neighborhood. Everybody wins, more space opens up on neighborhood streets and property owners get 24/7 enforcement at no cost. And there's an added advantage: It helps build community. Sharing is caring. 
JC Brotherhood is a Nyack resident.
See also: Depew Ave On Street Parking Evaluation by Frederick P Clark Associates , 6/19/2018