Exploring the Colonial Thruway between Bell Ans & RoCA
by Mike Hays

"Greynbos" was the Dutch name given to a long, swampy area fed by the Hackensack River as it flowed through West Nyack and Blauvelt. Once impenetrable, Native American trails bracketed the swamp on its east and west sides. On the eastern side, the trail became one of the first expanded colonial roads in the area for wagon travel (called the Kings Highway) linking New Jersey to upstate New York. Greenbush Road, as it is now called, is a perfect place for a brief Nyack staycation that could include arts, nature, and history.
Kings Highway was once numbered as State Route 303, and then was renamed Greenbush Road. Parts of the old Kings Highway were obliterated when the modern four-lane highway Rt. 303 was gouged through the valley in 1936:  in Orangeburg where the road swings north around old stone houses and again in Blauvelt for about 100 yards. Aside from those interruptions, the road is a quiet, rural reminder of an earlier time, with many small rewards for the attentive traveler.
Bell Ans: The Southern End of Greenbush Road
At what is now Frisco restaurant on Kings Highway in Orangeburg, in a sandstone house built in 1728, a gravel road bends north, passing by several stone buildings, some in disrepair. This is the southerly beginning of Greenbush Road, once called Kings Highway.
Dominating the landscape here is an open field in front of a large wooden three-story building, Bell Ans. In 1897, Jon Lanphere Dodge purchased a 150-acre tract to manufacture his wildly popular digestive aid called Bell-Ans (secret ingredients: ginger and papaya enzymes). The Dodge family has retained ownership of the property that includes an open field, several green worker houses, two stables, and an old colonial stone house. Nearby, Dodge built a large race track for harness racing. The tracks and a nearby hotel were also the site of the Orangeburg County Fair for many years. The pharmaceutical business was sold in the mid-1970s, and some of the land was sold to pay taxes. For a long period of time, Udelco, a vintage-clothing business, was located here.

Great-grandson James Dodge and his wife Phyllis live on the property and have re-incarnated the business as
Bell-Ans Center of Creative Arts,
including studio and gallery space.
West Carberry Stables
now manages the two farm buildings. 
Sundala Wellness Center
is located in another building. The race track is gone. The land is now occupied by several distribution warehouses.
Clausland Cemetery
Just north of the Bell-Ans complex and across from distribution warehouses is
Clausland Cemetery
. The burial grounds date to the first settlers in the Tappan Patent. The earliest of the 266 recorded remains is dated 1744, although historians think prior internments occurred. The names of the Blauvelts and Harings are prominent, along with the final remains of 14 Revolutionary War and eight War of 1812 veterans. At the back of this quiet cemetery is the northern fork of Sparkill Creek.
Clausland Mountain Road Intersection with Greenbush
Greenbush Road meets another very old road, Clausland Mountain Road, which rises steeply east just north of the Clausland Cemetery towards Clausland Mountain Park, Tackamack Town Park, and Tweed Boulevard. A small bridge under Greenbush at the intersection spans a Sparkill-feeder creek that comes down from Tackamack Park and the Wolfs Glen further up
Clausland Mountain
. A red barn on the steep road is a reminder of earlier farming on the lower slopes of the mountain.
Heading north, Greenbush Road is interrupted temporarily by busy four-lane Route 303. In 2003, 71-year-old cyclist Robert Carl Pinkert was killed by a truck at this dangerous junction. A short bypass through parkland for cyclists is in the works.
Blauvelt State Park, Greenbush Road Access
Shortly after Greenbush Road separates from Route 303 you'll find the lone small parking for entry into undeveloped Blauvelt State Park. Hikers can also enter through Tackamack Park. An old road once called Camp Bluefields Road goes uphill from the parking lot leading to the remains of the camp. Camp Bluefields was an early 20th century rifle range and training center, once the largest in the country. After WWI, the camp became a YWCA camp, an ROTC camp, a summer camp for Columbia University, and then a military training ground connected with Camp Shanks in WWII. Camp Bluefields Road is the entry point for a series of mountain bike trails.
Buttermilk Falls County Park, 199 S. Greenbush Road
Further north on Greenbush Road in West Nyack is a popular destination for waterfall enthusiasts, the 75-acre Buttermilk Falls County Park. From the parking lot, a short, steep rocky trail leads to a point where a small feeder stream to the Hackensack River falls over exposed rocks. The falls are only visible in the spring rainy season. The park was once accessible from Buttermilk Falls Road (now a private road) from Central Nyack. Past Presidents Theodore Roosevelt and Calvin Coolidge visited the falls. The trail continues above the falls up Snake Hill to an impressive rocky-ledge lookout over the Greenbush Swamp area and West Nyack, including the old landfill and the Palisades Mall. A second trail built in 1995 and marked in white heads from the park uphill to Schuyler Road and Schuyler Town Park.
Rockland Center for the Arts, 27 South Greenbush Road
Just before Greenbush Road meets Route 59 is the
RoCA
sculpture garden and art school. It was started in 1947 as the Rockland Foundation by Helen Hayes, Aaron Copland, Lotte Lenya, Kurt Weill and Maxwell Anderson. Rockland Foundation was first located in Pythian Hall (now demolished) at First and North Broadway in Nyack.
RoCA
moved to its present 10-acre location in the mid-1950s. The professionally trained staff offers a summer day camp and year-round art school for some 400 students.  An art gallery and the Catherine Konner Sculpture Park are open to the public.
North Greenbush Road & Mountainview County Nature Park
Greenbush Road is interrupted by Route 59. A small segment continues north from Route 59, and then the old road is broken again by the New York State Thruway. On the other side of the Thruway in Valley Cottage is another short section of N. Greenbush Road, which is also the access road to the 83-acre Mountainview County Nature Park just above the Thruway. N. Greenbush Road ends at Route 303. The old Kings Highway once continued past a colonial saw mill and through what is now the intersection of Route 303 and then north up Casper Hill Road to Storms Tavern on Kings Highway in Valley Cottage.
Greenbush Road: Reminder of a Simpler Time
Greenbush Road, the old Kings Highway, is today a quiet reminder of simpler times along the only north-south route for wagons between the foreboding Greenbush swamp and the steep hillsides of Clausland Mountain.

See also
Interested inKings Highway Locations?
Future Nyack People and Places articles will focus on Kings Highway between Tappan and Sparkill and between Valley Cottage and Congers.
How to Explore the Kings Highway by Bicycle
A good way to experience the 3.4 mile long Greenbush Road is by bicycle. There are many natural and historical sites with lots of photo opportunities. Biking is the right pace and allows for frequent stops just about anywhere. Enjoy the relative quiet along the road. Due to the modern configuration of four-lane highways, care must be taken at the brief section where Greenbush merges with Rt. 303.  A safe bypass for walkers and bikers through the park is under construction and will make possible biking in both directions on Greenbush Road. Until that time, biking south on Greenbush Road from RoCA to Bell-Ans is not possible; bikers must exit by quiet, but steep Bradley Parkway to Nyack Collegeor, via Leber Road across Rt. 303 to Western Highway. Biking on Rt. 59 and crossing Rt 59 from S. Greenbush to N. Greenbush is not possible by bicycle.
See also Exploring Kings Highway: Cycling Through Rockland
Photos by Mike Hays.
Michael Hays is a 30-year resident of the Nyacks. He grew up the son of a professor and nurse in Champaign, Illinois. He has recently Mike Hays retired from a long career in educational publishing with Prentice-Hall and McGraw-Hill. He is an avid cyclist, amateur historian and photographer, gardener, and dog walker. He has enjoyed more years than he cares to count with his beautiful companion, Bernie Richey. You can follow him on Instagram as UpperNyackMike.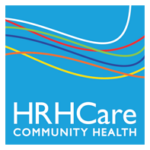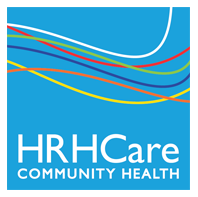 Nyack People & Places, a weekly series that features photos and profiles of citizens and scenes near Nyack, NY, is brought to you by
HRHCare
and 
Weld Realty
.