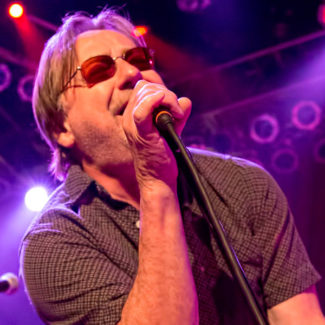 The first weekend of summer will be full of sounds. Omm your way through outdoor yoga or medicine bowl healing. Listen to some good tunes while relaxing at the waterfront. Rock the weekend at the three-day Rockland Bergen Music Festival. Learn about your neighborhood on a walking tour. And when you've had enough sunshine, have a family day at the art gallery at the Rockefeller State Park Preserve.
This Fri-Sun list of what to do and where to do it is brought to you by Rockland Center for the Arts. Don't forget, the RoCA Summer Camp is starting next week.
Friday
Rejuvenate your soul and refresh your body with yoga and paddling at the Lakeside Yoga & Kayaking Weekend. In the mornings and evenings, experience Yoga and Qi Gong and in the afternoons explore the shores of the lake in a canoe or kayak. Fri, 3p to Sun, 11a, The Stephen and Betsy Corman AMC Harriman Outdoor Center, 200 Breakneck Rd, Haverstraw.
Outdoor Shorts – Enjoy a series of curated short films by New York filmmakers in historic locations. Fri and Sat at 7:30p, Garner Arts Center, 55 W Railroad Ave, Garnerville.
The look, the sound, the show … front man Keith Call has all of the moves and swagger of Mick Jagger, and along with his partner in crime Bernie Bollendorf, who portrays rock & roll outlaw Keith Richards, they complete the duo hailed as "The Glimmer Twins." Classic Stones Live! – The Greatest Rolling Stones Tribute. Enjoy all your Rolling Stone's classics with this eight-piece band. 8p, Tarrytown Music Hall, 13 Main St, Tarrytown.
Rockabilly, rhythm and blues, American roots and folk will be strummed at the annual Rockland-Bergen Music Festival. It kicks off with Joe D'Urso and Erin Elkins. 8p, Turning Point Cafe, 468 Piermont Ave, Piermont.
Maureen's Jazz Cellar presents The John Colianni Trio, featuring Bassist Boots Maleson and Drummer Vito Leschack. 8 and 9:30p, 2 N Broadway, Nyack.
Get a good laugh with Mark Normand at Levity Live. 7:30 and 9:45p, 4210 Palisades Center Dr A-401, West Nyack.

Saturday
It's Westward to Westwood for the weekly Bike Nyack community ride. Two groups (13-15 and 16-18 mph) leave from Nyack Memorial Park at 8:30a, Piermont & Depew Aves.
Day Two of the Rockland-Bergen Music Festival. Two stages and 12 acts play from 10:30a-8p in Tappan including performances by Jeffrey Gaines, Joe D'Urso & Stone Caravan, Steve Forbert, Joe Grushecky and Southside Johnny & The Asbury Jukes. German Masonic Park, 120 Western Hwy, Tappan, NY.
Nina Berlingeri and one or two Nighthawks from their teen leadership program (named after Hopper's well-known painting from 1942) present Hopper's formative years, which includes his early life and inspiration found in his home of Nyack. There will be a Q&A to follow. 10:30a, Valley Cottage Library, 110 Rt 303, Valley Cottage.
Experience the deep and meditative Tibetan Medicine Bowl Healing. After being placed on your body, the bowls are gently struck to produce a tonal vibration that feeds your cells, organs, bones, tissues, and calms the brain to achieve deep relaxation. 11a, The Open Spirit, 55 Burd St, Nyack.
The Nyack Library presents: Children's Summer Reading Kick-Off Party with Jester Jim. Learn everything you need to know about this year's Summer Reading Program and be wildly entertained by performer Jester Jim. For children entering grades K-5 in September 2018. 11a-12p, 59 S Broadway, Nyack.
Come for dinner, stay for the band. Mighty Spectrum Band, a driving rock & roll band coupled with an unmatched horn section. Enjoy timeless classics from The Doors, Elvis Presley, and Joe Cocker. 9:30p, The Hudson Water Club, 606 Beach Rd, West Haverstraw.
Sunday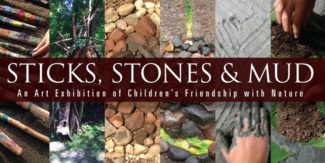 The Rockefeller State Park Preserve and Strawtown Studio present: Sticks, Stones and Mud: An Art Exhibition of Children's Friendship with Nature. Stop by for the opening reception (1-3p) and family workshop (11a-1p). Have fun exploring natural materials to create a work of art. The exhibition and workshop are free but a registration is required for the workshop. The Strawtown Studio children's artwork, from over a span of years, is on display daily from 8:30a to 4:30p between June 24th and July 22nd in the Art Gallery at the Rockefeller State Park Preserve. 125 Phelps Way, Pleasantville.
Join the Historical Society of the Nyacks on a Walking Tour of Upper Nyack. The tour highlights remarkably detailed Victorian mansions, a fire company, and sites of early ship building and commerce. 2p, NW corner of N Broadway and 6th Ave, Nyack.
"What's Your Jam?" Spring 2018 Concert Series presents: The Bob Wylde Trio. Soft and swinging Jazz on a Sunday afternoon. The band is led by jazz guitarist Bob Wylde, soothing vocals by Marty Elkins and featuring the well-known bassist, Mike Richmond, a 30-year veteran of Stan Getz's band. 2-3p, Piermont Public Library, 25 Fly Wheel Park W, Piermont.
Next week
Monday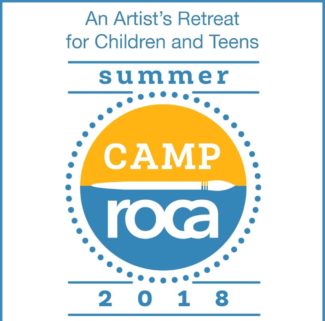 Camp RoCA is a place for children to explore their creativity and imaginations, while developing skills they can bring back to the classroom and use throughout their lives. Art and nature, songwriting, storytelling, playwriting, yoga and so much more is waiting for the campers. You can register your kids here. Open June 25 to August 17, 9:45a to 4p, 27 S Greenbush Rd, West Nyack.
Tuesday
The Music on the Hudson summer concert series continues with The Steev Richter Trio and Shlomo Franklin. 7p, Memorial Park, corner of Piermont and Depew Ave, Nyack.
Looking ahead … Friday, July 13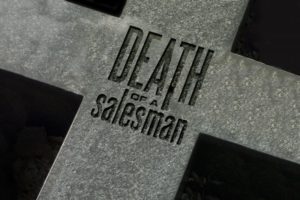 Mark your calendars. Arthur Miller's classic drama, Death of a Salesman, starts July 13 and runs through August 4 at the Elmwood Playhouse, 10 Park St, Nyack.
And it's not too early to get your subscription for Elmwood's 2018-2019 Season which kicks off with Vanya and Sonia and Masha and Spike on September 7.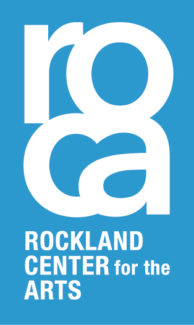 The Nyack Weekender is your Fri-Sun list of what to do and where to do it. This weekly series is brought to you by Rockland Center for the Arts.
To get the Nyack Weekender delivered to your mailbox auto-magically every Friday morning, add your name to our mail list. Visit our
online sign-up sheet
to subscribe.