Do you believe in ghosts? Don't miss stories about haunted Rockland. Or if that is too scary, catch the new comedy, from the Tony-winning writer of 
Memphis
, starring Richard Kline, at the Penguin Rep Theatre. Kick off the Independence Day weekend with Nyack's annual fireworks celebration over the Hudson on Saturday. And after so many activities, join a yoga class and find your inner zen.
This Fri-Sun list of what to do and where to do it is brought to you by
Rockland Center for the Arts
.
Friday
A mother always knows when something is wrong. In Clever Little Lies, the newest play at The Penguin Rep Theatre,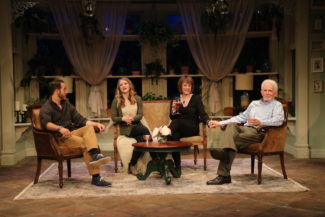 Alice tries to get to the bottom of things between her son and his wife. She and her husband Bill are finding out that honesty may not be the best policy after all, as secrets are spilled. Enjoy this clever comedy about love and marriage. Tickets are available online. Fri at 2 and 8p, Sat at 4 and 8p, Sun at 2p (through July 22), Penguin Rep Theatre, 7 Cricketown Rd, Stony Point.
The Rockland County Pride Center presents: Show your Pride. There will be music, dancing, raffles, an open bar, buffet appetizers and celebrity bartenders like Nyack Mayor Don Hammond. Who knows, maybe Bill Murray will show up! 7-10p, The Real O'Malley's of Nyack, 108 Main St, Nyack.
Everyone loves a great ghost story, and Rockland County has a rich history of places and homes where sightings have been reported. Rivertown Film presents: Historic Hauntings of Rockland, an otherworldly evening led by one of the region's foremost leaders in paranormal investigations. Doors open at 7p, buffet starts at 7:15p, and the main event begins at 8p. Nyack Center, 58 Depew Ave, Nyack.
Maureen's Jazz Cellar presents Strings Attached, featuring Ron Affif, Vic Juris, Mark Whitfield, Essiet Essiet, David F. Gibson, and Jack Wilkins. 8 and 9:30p, 2 N Broadway, Nyack.
Saturday
This week Bike Nyack heads westward for a 25 mile spin to Westwood, NJ, "the Hub of Pascack Valley." 8:30a, meetup at Nyack Memorial Park, corner of Depew & Piermont Aves.
Kayak on the lake at the fourth annual Lake DeForest Day. Town supervisors race in the Supervisor Challenge at 8:30a with an opening ceremony at 9a. Boaters can rent kayaks and canoes from 9:30a-3p. Lake DeForest, parking at the New City Little League field on Strawtown Rd, New City.
Don't miss the summer kickoff party at Launch Trampoline Park. Battle beam, ninja course, and lots of fun are waiting. 12-10p, 260 West Nyack Rd, West Nyack.
Move your feet to golden oldies performed by Forever Young. The group plays '50s, '60s, and '70s oldies from artists like Chuck Berry and Elvis Presley. 1:30p, Valley Cottage Library, 110 Rt 303, Valley Cottage.
The Rockland Boulders in conjunction with Hope for the Warriors/Barry Fixler Foundation presents Military Appreciation Night. Come out to the stadium, have fun, and honor America's military. 6:30p, Palisades Credit Union Park, 1 Palisades Credit Union Park Dr, Pomona.
It is time for Nyack's annual Fourth of July Fireworks over the Hudson. Rain date is Sunday, July 1st. 9p, Memorial Park, corner of Depew and Piermont Aves, Nyack.
Sunday
Get a workout in with BUTI Yoga, a combination of yoga, tribal dance, and plyometrics. 11:15a-12:30p, Nyack Yoga, 42 Main St, Nyack.
Celebrate American independence at the Stony Point Battlefield. Historian Michael Sheehan is holding an illustrated talk, followed by a reading of the Declaration of Independence, and an artillery drill and firing demonstration. Sat and Sun 2p, Stony Point Battlefield, 44 Battlefield Rd, Stony Point.
Tea and Treats and Death and Dying: Dying To Bloom, a natural burial boutique for humans and pets, hosts a safe, respectful space to share beliefs, curiosity, fear and stories to encourage discussions about mortality. With refreshments, 2p, 48 Burd Street, Suite 101,  Nyack.
Next week
Tuesday
Dead Meat with special guest ShwizZ and For Vibration are this Tuesday's acts in the Music on the Hudson series, sponsored by the Nyack Park Conservancy. 7-9:30p, Memorial Park, Nyack.
Looking ahead … Saturday, July 7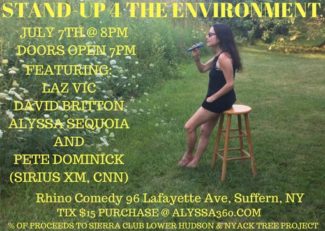 Rhino Comedy presents: Stand-Up 4 the Environment. Stop by for a fantastic night of stand-up comedy to raise funds for local environmental groups (Nyack Tree Project and Sierra Club Lower Hudson). Enjoy organic cookies and enlightened comedy by Alyssa Sequoia, Laz Vic, David Britton and Pete Dominick. Tickets are $15 and available online. 8-10p, Rhino Comedy, 96 Lafayette Ave, Suffern.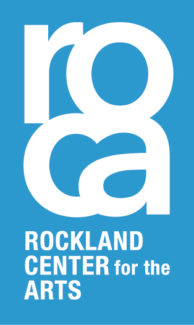 The Nyack Weekender is your Fri-Sun list of what to do and where to do it. This weekly series is brought to you by Rockland Center for the Arts.
To get the Nyack Weekender delivered to your mailbox auto-magically every Friday morning, add your name to our mail list. Visit our
online sign-up sheet
to subscribe.