The newly landscaped Edward Hopper House kicks off First Friday. Looking for some outdoor culture celebration? Check out the Nyack African American Day and the Polish festival. There will be laughs at Levity Live, music at the Turning Point, a drum circle in the park, famous fashionable hats on display, and a craft beer festival, too.
Friday
On this First Friday of June:

The Nyack Art Collective has a great evening planned for you with musical guest Kim Hawkey at Casa del Sol. 8-10p, 104 Main St, Nyack.

Win Zibeon is the First Friday Artist of the Month. A reception will be held from 6-7p. A Gallery Talk with Maxine Nodel will follow from 7-8p. Nodel is sharing her passion and artistic thought process for her Eyes on America' Portrait Project. Edward Hopper House, 82 N Broadway, Nyack.
Get a good laugh in with Yannis Pappas. 7:30 and 9:45p, Levity Live, The Palisades Center, 4210 Palisades Center Dr. A-401, West Nyack.
An evening of contrasts: folk and anti-folk music. Enjoy Jamie Block and Caroline Doctorow at The Turning Point Cafe. Doors open at 7p, show starts at 8p, 468 Piermont Ave, Piermont.
Saturday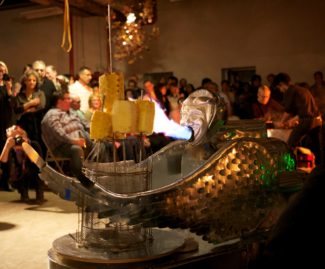 The Rockland Center for the Arts presents a one of a kind experience: How Shall We Dine? An interactive, sweet and savory tasting celebration. The Emerson Gallery will hold an installation, from floor to ceiling, which contains sculptures made by various Burnt Asphalt Family members. The audience will participate by deconstructing and eating parts of the sculptures together and in turn become part of the art. In conjunction with the theme of the evening, there will be a curated setting of local ceramic and glass dinnerware where you will be able to purchase work to remember the experience. This event is a fundraiser for RoCA to benefit its exhibition and education programs.  Ticket are $100 per person and available online, 6:30-9:30p, RoCa, 27 S Greenbush Rd, West Nyack.
This week, Bike Nyack rides through two counties across two states on two routes at two speeds around one big reservoir. Join them for a fun Sat morning spin from Nyack to Nanuet via North Jersey when they will circle Lake Tappan, crossing from NY to NJ and back. Meetup at 8:30a by Nyack Memorial Park at the corner of Piermont & Depew Aves.
The Rockland Rowing Association invites you to Free Learn-To-Row. Coaches and active rowers will teach you basic body mechanics on individual land-based rowing machines before you're off to the water. There you will row together with oars in a stable, floating barge or rowing shell. Fun for the whole family from 9:30a-12:15p at Rockland Lake State Park, lot #6, 299 Rockland Lake Rd, Valley Cottage.
Nyack celebrates its 10th annual African American Day Parade and Festival. There will be food, music, dancing, and various forms of entertainment in Nyack's Memorial Park. The parade steps off 11a at the village's Municipal Lot (Artopee Way). 11a-5p, Memorial Park, Nyack.
Stop by the two-day Polish Festival and indulge in traditional Polish food and music, live entertainment and various shows. Sat and Sun from 11a-10p, German Masonic Park, 89 Western Hwy, Tappan.
The Lower Hudson Valley Craft Beer Festival features over 50 breweries, including your favorite local and domestic ones, live music with Joe D'Urso and Josh Casano and a delicious BBQ. 12-8p, Growler and Gill, 148 Rt 59, Nanuet.
Nyack's beloved Frances Pratt and her many fabulous hats is the subject of the summer exhibition at the Museum of the Historical Society of the Nyacks. Exhibit opens June 2, 1-5p, 50 Piermont Ave, Nyack and runs through July 28.
Spring Benefit and Garden Opening at the Hopper House with cocktails, a silent auction and live music by John Malino Band. 4p, Edward Hopper House, 82 N Broadway, Nyack.
Sunday
Bring your bicycle and helmet learn how to be safe while riding your bike at the Bike Safety & Touch-A-Truck Event. Many different types of vehicles will be there for your kids to touch and see up close. 10a-2p, Kirkbride Hall, 5 Patriots Hill Lane, Stony Point.
Haverstraw River Arts and the Village of Haverstraw present The 5th Flavors of Haverstraw Food Crawl. Meet neighbors, drink craft beers and sample small plates from over 15 participating restaurants. 1-5p, throughout downtown Haverstraw.
Join The Open Spirit Drum Circle. Bring your own drum and participate. Or just enjoy the beats. It's fun for the whole family. 1-4p, Nyack Memorial Park by the Gazebo, 4 Depew Street, Nyack.
The Rockland Camerata presents its Spring Concert featuring Georg Friederich Handel's Dettingen Te Deum and other works.  A reception will follow the performance. 4p, Grace Episcopal Church, 130 First Ave, Nyack.
The Restorative Center is holding a community building Restorative Justice Circle. Please RSVP via email to jen.mancuso@nyackcenter.org if you plan to attend. 6:30p, Grace Episcopal Church, 130 First Ave, Nyack.
Next Week
Tuesday
Enjoy a Taste of Nyack with samples from some of Nyack's best restaurants. This evening of fun, food, and philanthropy benefits the Rockland County YMCA youth programs and helps to provide scholarship to children of low income families. 6-9:30p. Call 845-358-0632 for your tickets.
Thursday
The Annual Greek Festival returns. Enjoy tasty Greek food, live music, dancing, games and rides. Thu 5:30p through Sun 8p, Saints Constantine and Helen Greek Orthodox Church, 1 Marycrest Rd, West Nyack.
Check out hundreds of two-wheel wonders lined up in the heart of town along Main Street. Nyack Motorcycle Expo is presented by The Nyack Chamber of Commerce. Rain date is June 14th. 5p until Dusk, Main St and Main Municipal parking lot.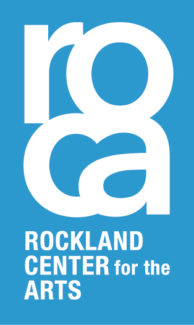 The Nyack Weekender is your Fri-Sun list of what to do and where to do it. This weekly series is brought to you by Rockland Center for the Arts.
To get the Nyack Weekender delivered to your mailbox auto-magically every Friday morning, add your name to our mail list. Visit our
online sign-up sheet
to subscribe.