Local Theatre Productions and Museum Exhibits You Won't Want To Miss
by Nicole Fitzsimmons
It's summer time, when we know the Living is Easy, and it's time for Dancing In The Streets. It's also a great time to see some fashionable local history and get out of the sun and see some local theatre, too.
Museum of the Historical Society of the Nyacks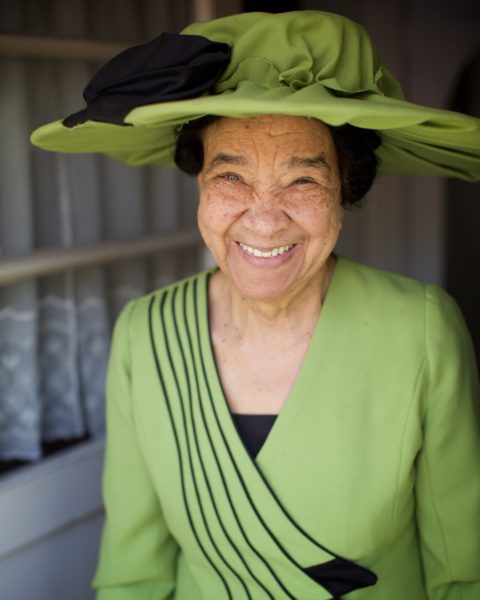 Local activist Frances Pratt has become an icon in the community of Nyack for her influential efforts working as the Head Nurse of the Emergency Room at Nyack Hospital for over 50 years, working towards Civil Rights in our own county, and contributing large amounts of service to the community. Along with receiving her Honorary doctorate from Nyack College consistent with her earlier ambition to become a missionary, she also became the President of the Rockland NAACP in 1981. When she retired, the hospital created a scholarship and peace rose garden in her honor.
As Pratt exhibits the role of a true leader in our county, she always appears to do so in an eye-catching and captivating hat of her own style. When asked about her hats, she gave credit to her husband Marshall Pratt, the designer. She stated that each hat is designed for a certain outfit. As a means of recognizing the essence of this impressive lady's achievements, The Museum of the Historical Society of the Nyacks is holding The Many Hats of Frances Pratt summer exhibition. It will portray some of the 250 embellished and colorful hats that Pratt owns in glass displays, along with information about her community service and her distinctive words of wisdom known to many as "Prattisms."
The museum is located on 50 Piermont Avenue and will be open from 1p to 4p on Saturdays, from June 2 to July 28. Other hats can also be found in the glass display cases in the Carnegie Room at the Nyack Library whenever the library is open during June and July.
The Tappan Zee Bridge Experience
Over the past five years, Rockland residents have had a front-row seat to one of the largest infrastructure projects under way in the United States: the replacement of the Tappan Zee Bridge with a larger and more visually arresting span. Since construction of the new bridge began in 2014, the Historical Society of Rockland County (HSRC) has offered exclusive opportunities for the public to see this important undertaking during its Tappan Zee Bridge Experience: Past, Present and Future history excursions on the River Rose paddle wheeler. The next
Tappan Zee Bridge Experience
boat trip will take place on Wednesday, June 13, 2018. The
River Rose
will leave Haverstraw Marina at 9:30a; pass under the bridge and construction site (or as close to it as the vessel can legally and safely get), and return to Haverstraw Marina around 2 pm, depending on tides. Read more at
Tappan Zee Bridge Experience: TZB Viewed From Water
or visit
RocklandHistory.org to buy tickets
.
Edward Hopper House Museum & Study Center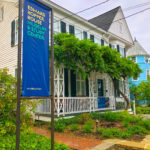 Claudia Alvarez creates ceramic sculptural installations of child-sized figures imbued with adult-like characteristics. The work engages in diverse and timeless subjects such as immigration, violence, youth/aging, and power struggles.  The incongruity of these youthful figures placed in unexpected situations suggests a dreamlike state that challenges our perceptions of reality and emotional clarity.   Alvarez has created childlike figures in the image of Edward Hopper as a way of thinking about Hopper reflecting back at himself from childhood to adulthood. The sculpture will suggest Hopper at different stages of his life, some will have an older face with a small body, or childlike body. Opening June 8, Edward Hopper House, 82 North Broadway, Nyack. There's also a new look to their landscaping that you can read about in Nyack People & Places.
Penguin Rep Theatre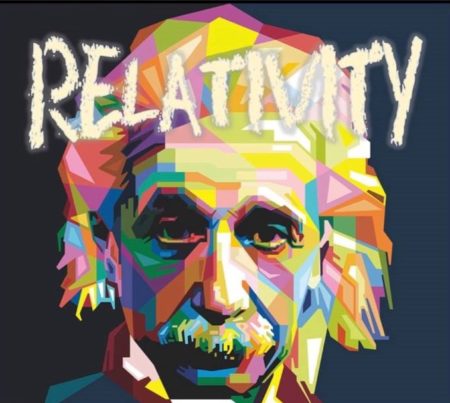 This is the last week to catch Relativity, now on stage at Penguin Rep through June 10.  One hundred years ago, Einstein became the first global pop star of science. The Times of London proclaimed his theory of relativity, which astronomical measurements taken during an eclipse early that year had confirmed, "one of the most momentous, if not the most momentous, pronouncements of human thought and a revolution in science. Playwright Mark St. Germain was inspired to write a play that would reflect the true interior life of science's first pop star after learning secrets regarding Einstein's personal life that were released after Einstein was interviewed by a reporter. The show  "brings heart and humor to an unforgettable story about the bonds of family and the cost of genius," says Pengin rep founding artistic director Joe Brancato. The cast includes: Celeste Ciulla (as Margaret Harding), Susan Pellegrino (as Miss Dukas), and Robert Zukerman (as Einstein). Now on stage through June 10. Penguin Rep Theatre, 7 Crickettown Road, Stony Point, NY.
Westchester Broadway Theatre
Disco Diva Deloris Van Cartier life takes a surprising turn when she witnesses a murder and is placed under protective custody in a convent disguised as a nun. Under the suspicious watch of Mother Superior, Deloris helps her fellow sisters find their voices as she unexpectedly rediscovers her own. Featuring original music by Tony and 8-time Oscar winner ALAN MENKEN (Disney's Aladdin and Beauty and the Beast, Newsies, Enchanted), dazzling dance routines and songs inspired by Motown, soul, and disco. The cast includes: Zuri Washington (as Deloris Van Cartier), Lani Corson (Sister Mary Robert) Ken Jennings (Monsignor O'Hara), Philip Michael Baskerville (Curtis Shank), Danny Wilfred (Eddie Souther), Corben Williams (TJ), Jayson Elliott (Joey), Mike D'Amico (Pablo), Sandy Rosenberg (Sister Mary Lazarus), Katelyn Lauria (Sister Mary Patrick) and Mary Jo McConnell (Mother Superior). Now on stage through July 31. The Westchester Broadway Theatre, 1 Broadway Plaza, Elmsford, NY.
Elmwood Playhouse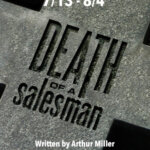 Opening in July: Willy Loman, the ceaselessly striving salesman, returns to his New York home after a failed New England trip. Driven by hopes of success far greater than he can achieve — for himself and his two sons — Loman and his wife confront the American Dream in Arthur Miller's towering masterpiece. Cast includes Andrew Lionetti as Willy, Robin Peck as Linda, Michael Metta as Biff, Aaron Newcome as Happy, Arthur Chill as Ben, Bernie Garzia as Howard, Andrew Greenway as Charlie, Sam Ruck as Bernard, Mimi Leahey as The Woman, Russell Holland as Stanley, Elizabeth Mayer as Miss Forsythe, Linda Garzia as Letta. Elmwood Playhouse, 10 Park St, Nyack
Antrim Playhouse
If you Like "Game of Thrones" you'll Love The Lion in Winter, opening June 8 at the Antrim Theatre. Sibling rivalry, adultery and dungeons – Lion in Winter, by James Goldman, is a modern day classic. Comedic in tone, dramatic in action – the play tells the story of the Plantagenet family who are locked in a free for all of competing ambitions to inherit a kingdom. Written by: James Goldman, directed by Debra Lee Failla.  On stage through June 24. Antrim Playhouse, 15 Spook Rock Road, Wesley Hills/Suffern, NY.

Nicole Fitzsimmons is a Nyack News & Views intern. She attends Nyack High School.