by Mike Hays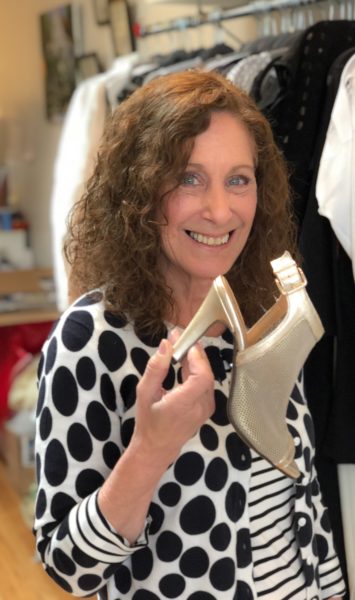 "We are not being heard by each other. There is too much texting, too much shouting," said Paulette Ross, owner of p. ross boutique in Nyack and founder of the Nyack Art Walk.
The theme of the 13th annual Art Walk on June 15-17,  A Penny for Your Thoughts…, explores open-ended communication though art. This year's poster, The Suffrage Coin by Cristina Biaggi, not only incorporates the required penny (or representation thereof) into the work, but also explores the ideas of the #MeToo movement. And it commemorates the upcoming 100th anniversary of women's suffrage. As a special feature this year, the Art Walk theme will be dramatized by actors wandering the village in costumes in a program directed and written by Diana Green.
Paulette Ross: Actress, Designer, and Business Owner
Ross was always interested in acting. She remembers dressing up in costume and dramatizing her reports for school. After she graduated from Adelphi, with a degree in theater, her first professional role was as an airline attendant in The Doctors, a daytime soap opera. Shoe modeling helped pay the bills. She appeared in many ads from the knee down, and also worked at shoe trade shows in the city.
Shoe modeling led her to a job with Polly Bergen Shoes. Polly Bergen was a stage, screen and television actress, fashion author, feminist, and entrepreneur. Ross started in sales and rose through the ranks to become Executive VP.
She started p. ross boutique in 2005, selling women's clothing and her own line of Italian-made shoes and handbags. With a business slogan of "Where Art Meets Fashion," it is no wonder she soon came up with the idea for Nyack Art Walk.
Bringing the Art Walk to Life
Through the years, Ross has fine-tuned the Art Walk. The creative process starts in December, with the selection of a theme, and then reaches out to the art community along with contemporary art associations, such as the Bell-ans Center of Creative Art and the Garner Arts Center. Artists submit their work for a jury review. Their work must include one piece created for the annual theme; the rest is the artist's choice.  March begins the jury process and is when Ross solicits business owners who will display the art and host the artist.
The Art Walk is a win-win. The event is self-funded through a partnership with Rivertown Film and sponsors' ads. Local businesses (plus the Nyack Library and YMCA) benefit from new foot traffic, and artists get a chance to display and sell art. Art Walk is free to the public. During Art Walk weekend, there's free parking in Nyack's Artopee Way municipal parking lot.
Art Walk 2018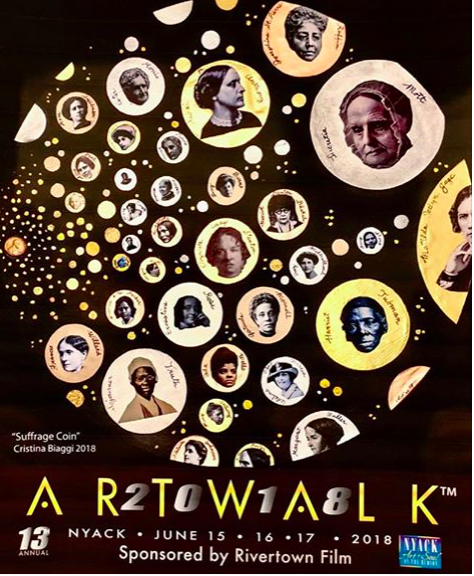 The 27 artists selected this year will show in 25 locations. Along with finding the "penny" in each themed piece, the public gets a chance to talk with the artists.
Special this year is a performance from Diana Green's Rebellious Rockland: Curious Characters, immersive theater that will bring to life famous and unusual characters from Rockland's history (1850 to 1950 specifically). Costumed characters will portray such people as Naut Kannif, the Clarksville Witch; Jo Hudson, the first woman working in the Rockland Lake ice industry (whose house still stands in the park); and Pierre Bernard, often known as the Great Om, who was the founder of yoga in America and owner of the Clarkstown Country Club in Nyack.  Ross partnered with Diana Green and The Strange Bedfellows acting troupe to add this unique element of theatre and local history to Art Walk 2018. The characters will move around the village, pausing in front of Art Walk storefronts to deliver a monologue about their backstory, and drop pennies.
Through Artwalk, Paulette Ross has become a part of Nyack history in her own right.
See also
Nyack Sketch Log: ART WALK 2017
Nyack People & Places: 2017 Art Walk Remembered

A brief history of the p. ross boutique Building at 89 Main Street

The one-story building at 89 Main Street has not changed much since the 19thcentury. Single story buildings are the exception on Main Street. Back in 1898, the building housed the Nyack Express, a local carting Company. From the mid-1970s until 2004, The Framers ran an art framing business in the building. For many years, the Ellish Furriers (now an empty nightclub/restaurant) and Paul's Army Navy Store (now Colin Holmes) were on either side. The store was renovated in 2005, before p. ross boutique took over the space. The storefront was opened up and a skylight was added.



Photo by Mike Hays. Hegner's Cafe photo C0urtesy of the Nyack Library. Poster Courtesy of Nyack Art Walk.

Michael Hays is a 30-year resident of the Nyacks. He grew up the son of a professor and nurse in Champaign, Illinois. He has recently retired from a long career in educational publishing with Prentice-Hall and McGraw-Hill. He is an avid cyclist, amateur historian and photographer, gardener, and dog walker. He has enjoyed more years than he cares to count with his beautiful companion, Bernie Richey. You can follow him on Instagram as UpperNyackMike.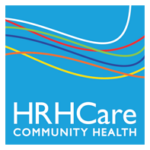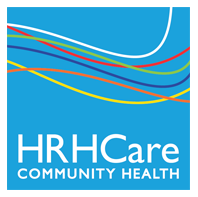 Nyack People & Places, a weekly series that features photos and profiles of citizens and scenes near Nyack, NY, is brought to you by
HRHCare
and 
Weld Realty
.