by Mike Hays

The Eisenhower system of interstate highways was authorized in 1956. But Ike wasn't the first person to recognize that improved transportation between American towns would fuel commercial growth. In the early 1700s, the British Crown mandated that towns build and maintain roads to other towns. The expedient solution in most cases was to widen the existing Native American trails (the original expressway) to allow wagon travel. The result was a network of roads labeled the Kings Highway. In Rockland County, Colonial Kings Highways were neither the first nor last thruway built.
Kings Highway in Rockland County
In Rockland County, arteries of Kings Highways ran north and south to Albany. A mountainous highway ran north through the Ramapo pass at Suffern. The river route started in Paulus Hook, New Jersey and went through Tappan, Sparkill, Central Nyack, Haverstraw, and Stony Point. Parts of the highway still exist, although it is no longer contiguous. Near Bear Mountain in Harriman State Park, rocky Kings Highway wagon trails are now hiking trails.
Kings Highway from Sparkill to Central Nyack
The short stretch from Sparkill to Central Nyack has all the narrow and winding marks of a colonial road following the easiest path through local geography. Skirting the tall cliffs of Mount Nebo and Clausland Mountain on the east, the road follows relatively flat land bordering the once impassable Greenbush swamp (through which Route 303 now runs).
On this stretch are colonial homes, a university, 17th and 18th century cemeteries, a waterfall, two arts centers, stables, an old fairgrounds and racetrack, as well as modern homes and businesses. The road is actually still known as Kings Highway from Sparkill to Orangeburg, where it merges briefly with Route 303.
Places of note on Kings Highway from Sparkill to Orangeburg (south to north)
Douglas House (275 Kings Highway). The original house was built in 1750. Once the home of John Graham Bell, a taxidermist who taught the craft to Theodore Roosevelt, and traveled the Missouri River with John J Audubon, having two birds named after him, Bell's vireo and Bell's sparrow. The restored and expanded clapboard house is currently a commercial film location not open to the public.
Art Student League of New York Residency at VYT (241 Kings Highway). The house and grounds were owned by modernist painter Vaclav Vytlacil, who taught many famous artists at the school including Louise Bourgeois, Cy Twombly, and Robert Rauschenberg. The league held art classes and residency programs here until 2016.
Rockland Cemetery (201 Kings Highway). Founded as a potential national military cemetery (before Arlington) in 1847 by Elias Lord, the owner of the Erie Railroad, the cemetery stretches from a Kings Highway entrance to a prominent hillside overlooking Piermont and the Hudson River. The grave of John C. Fremont is located in the oldest section. Fremont was the first Republican candidate for President and first Governor of California. Buried nearby is Henry Honeychurch Gorringe, a Civil War naval veteran who later won the contract to move Cleopatra's Needle from Egypt to its current location behind the Metropolitan Museum of Art in Manhattan. At the time, the Needle was the heaviest object ever to be carried onboard a ship.
St. Thomas Aquinas College. Founded in 1952 by the Dominican Sisters of Sparkill, the college faces Route 340. The rear of the college can be seen from Kings Highway.
Fresco (15 Kings Highway). The core building housing this Italian trattoria is an early 1728 Dutch residence built by Van Antwerp. It was a tavern during the Revolutionary War. Bayonet marks can be seen in the interior beams along with an ale niche by the fireplace. The house was abandoned after WWII, and for a period of time housed the Historical Society of Rockland County's museum. The house was restored and became the Old Stonehouse Inn.
Looking for More Kings Highway Locations in Orangetown?
Look for upcoming Nyack People and Places articles that will explore other local Kings Highway segments.
How to Explore the Kings Highway
The best way to experience the highway is by bicycle. There are many natural and historical sites with lots of photo opportunities. Biking is the right pace and allows for frequent stops just about anywhere, except in Rockland Cemetery, where biking is not allowed. Country vistas and old homes from many eras populate Kings Highway.
See also Exploring Kings Highway: Cycling Through Rockland
Photos by Mike Hays.
Michael Hays is a 30-year resident of the Nyacks. He grew up the son of a professor and nurse in Champaign, Illinois. He has recently retired from a long career in educational publishing with Prentice-Hall and McGraw-Hill. He is an avid cyclist, amateur historian and photographer, gardener, and dog walker. He has enjoyed more years than he cares to count with his beautiful companion, Bernie Richey. You can follow him on Instagram as UpperNyackMike.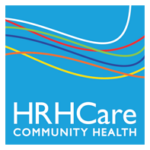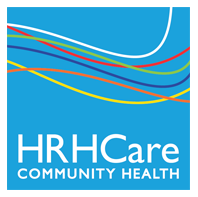 Nyack People & Places, a weekly series that features photos and profiles of citizens and scenes near Nyack, NY, is brought to you by
HRHCare
and 
Weld Realty
.