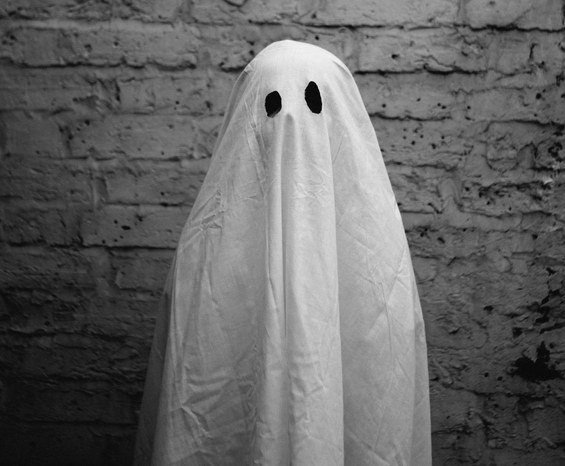 There has long been a cinematic affinity for ghost stories. Whether spooky, romantic or downright horrifying, people love a glimpse into the "other side."
On Friday, June 29th, guests at Rivertown Film's Spring Benefit "Historic Hauntings" will experience a first: the opportunity to witness actual paranormal sightings at Rivertown Film's Spring Benefit: "Historic Hauntings" at the Nyack Center.
Ken DeCosta, of Rise Up Paranormal, and one of the Northeast region's foremost investigators into these otherworldly events, has been leading a group of professionals as they investigate the history of some of the oldest homes and notorious hauntings in Rockland County. DeCosta and his team used sophisticated recording equipment and technology on their visits in search of paranormal activity. He'll be presenting the results of their documentary research along with audio and video recordings made during their visits.
Benefit guests, including the homeowners who participated in these investigations, will bear witness to Rise Up's findings as they unwrap the mysteries behind some of Rockland County's unexplained and, until now, undocumented mysterious occurrences. Audience members will learn detailed accounts as Rivertown Film takes a deep dive into our local history, exposing new details and paranormal activity. Spirit Medium Tiffany Rice will set the mood by offering Gallery readings for audience members,  and John Patrick Shutz, the Nyack Village Historian, will provide further insight into Rockland's ghostly aura.
Spirit-hunting can make one hungry and thirsty, so to satisfy these cravings, a buffet catered by Nyack Gourmet and the award-winning Lisa's Cheesecake are included in the ticket price. Wine and spirits (the drinkable kind) will also be served for a small donation.
Doors open at 7p at the Nyack Center (58 Depew, Nyack). Doors open at 7p, the buffet opens at 7:15p, and the Presentation begins at 8p. Tickets are $65 until June 22nd. Ater that, tickets are $75 and $65 for Rivertown Film Members. Tickets can be purchased online at www.brownpapertickets,or by calling (800) 838-3006.
Rivertown Film is a non-profit organization, which was founded in 2001, and is made possible by the New York State Council on the Arts with the support of Governor Andrew Cuomo and the New York State Legislature, Orange and Rockland, in-kind Sponsor Access Self Storage, Media Sponsor "Nyack News & Views", and Cultural Partner Elmwood Playhouse. Their mission is dedicated to celebrating, exploring, and promoting the art of the motion picture. Their Creative Advisory Board includes such industry professionals as Ellen Burstyn, Bill Irwin and the Alex Gibney.