This weekend, you're spoiled for choice: Reveal Albert Einstein's secrets at the Penguin Rep Theatre; find secret treasures at a yard sale; visit Nyack's acclaimed Street Fair; explore The Legend of Sleepy Hollow on a walking tour; or, just enjoy some good music. Really, you can't go wrong. It's a weekend full of fun for everyone.
This Fri-Sun list of what to do and where to go is brought to you by Rockland Center for the Arts.
Friday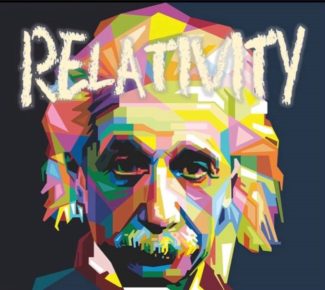 Penguin Rep Theatre opens its 41st season at its charming, repurposed barn theatre with Relativity, a new play about Albert Einstein. 100 years ago, Einstein became the first global pop star of science. Even today, his name is synonymous with genius. But aspects of his life only became public after his death. One unknown fact inspired Mark St. Germain to write this unforgettable story about the bonds of family and the cost of fame. Tickets are available online. Fri at 2 and 8p, Sat at 4 and 8p, Sun at 2p (through June 10), Penguin Rep Theatre, 7 Cricketown Rd, Stony Point.
During Rockland Rowing's 15th Anniversary Celebration Dinner, Olympic Gold Medalist Oarsman Jason Read will share his experiences as an Olympic gold medalist and World Trade Center first responder. Join him at 7p, at the Historic'76 House, 104 Main St, Nyack. In addition to the dinner, on Saturday at 8a, the RRA will host an open house, reunion row and short dedication ceremony for the new rowing barge at Rockland Lake State Park, lot #6.
It's Parents' night at Jills. Grab a few friends and a bottle of wine (or not) and come paint. Eileen from One Hope Wine will be there with some samples. 7p, Jill's Ceramics, 180 Germonds Rd, West Nyack.
Get ready for folk-rock music with Aztec Two-Step, featuring Neal Shulman, Rex Fowler, Muddy Roues and Dodie Pettit. 8p, The Turning Point (468 Piermont Ave, Piermont).
Need a good laugh? Pablo Francisco is known for his spontaneous outbursts, clever insights and hilarious rapid fire comedy. 7:30p and 9:45p, Levity Live 4210 Palisades Center Dr A-401, West Nyack.
Saturday
Marydell's first Community Yard Sale – Rent a table for $25 and come sell your stuff, or just explore and take home some treasures. 8a-3p, Marydell Faith and Life Center, 640 N. Midland Ave, Nyack.
Come to The Garden Club of Nyack's Annual Plant Sale. Besides flowers–perennials, shrubs and trees from members' gardens, annuals and perennials from Bumps & Co., bulbs from International Bulb Company–there will be homemade baked goods. Proceeds benefit the Garden Club of Nyack. 10a-2p, The Garden Club of Nyack, 507 N Broadway, Nyack.
The Nyack Community Chorus and Music Director Dru Pluhowski present an afternoon of beautiful music with their "Spring of Love" concert.  There will be a reception in the Pitkin Room immediately after the concert. 3p, First Reformed Church, 18 S Broadway, Nyack.
Enjoy emotive jazz by the internationally known jazz pianist Larry Fuller Trio, featuring George DeLancey and Jason Tiemann. They command extraordinary jazz piano styles, blending bebop and swing, 8 and 9:30p, at Maureen's Jazz Cellar, 2 N. Broadway, Nyack. Reservations are highly recommended.
Sunday
Nyack's Famous Street Fair is back, sponsored by the Arts, Crafts and Antiques Dealers Association (ACADA). Spend the day shopping for fine crafts, jewelry and art. Great music will be playing in the gazebo on Main St, Nyack's outdoor cafes will serve delicious foods and there is a large children's area with lots of games. The fair has something for everyone in the family and is held rain or shine. 10a-5p, N Broadway & Main Street, Nyack.
Calling all Seed Over-Starters and Seedling Hoarders: Sunday brings a Seedling Swap and Sale. Bring any seeds you have extras of, and trade with other gardeners. If you don't have seedlings to trade, there will be plants and seeds for sale, too. All swappers and shoppers will receive free gardening goody bags. 11a-2p, The Grow Room, 8 Bridge St. Nyack.
The first concert in the "What's Your Jam?" Spring 2018 Concert Series features singer/songwriter James O'Malley. Join him on an emotional journey exploring family, relationships, human nature and the contemplation of life's choices. 2-3p, Dennis P. McHugh Piermont Public Library, 25 Flywheel Park West, Piermont.
Next Week
Tuesday
Sing along to songs like "Step by Step" or "You'll Never Walk Alone" at The Brooklyn Bridge 50th Anniversary Celebration: A Tribute to Johnny Maestro. Join the band to celebrate the legacy of one of the greatest voices of Rock'n'Roll. Dinner starts at 6:15p, the show at 8p. Westchester Broadway Theatre, 1 Broadway Plz, Elmsford.
Wednesday

Save the Turtles of Western Highway. During springtime, adult female turtles are leaving the safety of the reservoir and crossing Western Highway to lay their eggs. Join the The Hudson Valley Humane Society at their kick-off meeting, learn how you can help and play a proactive role in saving the turtles and celebrate World Turtle Day. Live turtles will be special guests at the event. 7p, The Blauvelt Free Library, 541 Western Hwy S, Blauvelt.
Rivertown Film presents Unseen Demme, short films by the late director Jonathan Demme. The film includes an unusual profile of an African-American biologist and scenes from one of Demme's last projects, about the Ramapo Lenape Nation. 8p, Nyack Center, 58 Depew Ave, Nyack.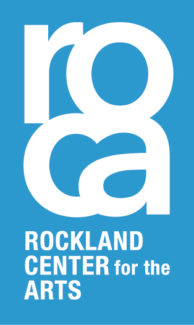 The Nyack Weekender is your Fri-Sun list of what to do and where to do it. This weekly series is brought to you by Rockland Center for the Arts.
To get the Nyack Weekender delivered to your mailbox auto-magically every Friday morning, add your name to our mail list. Visit our
online sign-up sheet
to subscribe.