Spend some time with mom this weekend. Catch a play at Elmwood Playhouse, run with the nuns in Blauvelt, or get your garden ready for the summer at the Grace Church plant sale. If it's music that makes mom merry, there's chamber, folk, and a tribute to the Eagles at Westchester Broadway Theatre in Elmsford. This Fri-Sun list of what to do and where to do it is your brought to you by Rockland Center for the Arts.
Friday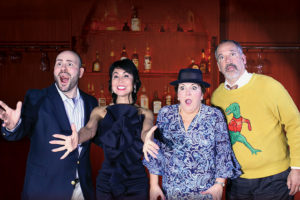 It's opening night for The Fox on the Fairway, a fast-paced farce filled with love, lust, rivalry, family secrets and golf. Will new employee Justin save the day and find happiness with Louise? There's young love, old loves, secrets, surprises, and lots of silliness. Tickets are available online: $25 adults, $22 seniors & youth. 8p, Elmwood Playhouse, 10 Park St, Nyack. Show runs through June 2nd.
Saturday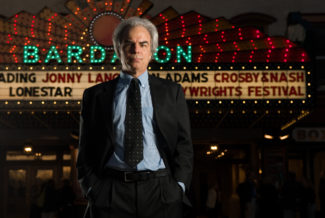 Elmwood Playhouse and the Arts Council of Rockland (ACOR) present How Theatre Makes Community: An Interview with Chris Silva. Elmwood president, Steve Taylor, interviews Chris Silva about his experience integrating the relationship of theater and community. A major force in the regional theatre movement for 25 years, he saved the Hudson Valley Philharmonic. Tickets are available online for $16, ACOR and Elmwood members get a 50% discount. 11a, Elmwood Playhouse, 10 Park St, Nyack.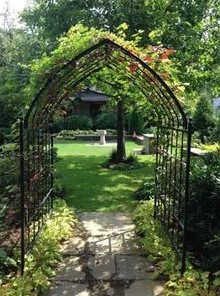 The Mother's Day Plant and Flower Sale at Grace Episcopal Church is a much beloved annual event. This year, in addition to handmade bouquets and fresh flower arrangements for Mothers' Day and an array of annual bedding plants and perennials from parishioners' own gardens, there will be garden ornaments, floral table cloths, napkins, gardening books, etc. 10a-2p, Memorial Garden, 130 First Ave, Nyack.
Sunday
Next Week
Tuesday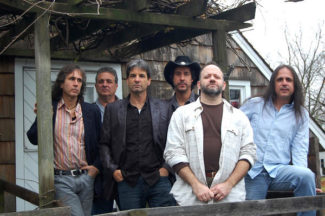 Desert Highway: Tribute To The Eagles is a nonstop journey through numerous radio hits and top ten singles by a passionate group of six talented professionals combining influences of both rock and country music into a unique sound from the country inspired "Take It Easy" to the soaring guitar rock anthem "Hotel California." Tickets are available online. Dinner startes at 6:15p, the show at 8p. The Westchester Broadway Theatre, 1 Broadway Plaza, Elmsford.
Thursday
Want to learn more about Hiking the Nyack Area and the Long Path? Author Ken Posner will discuss his book, Running the Long Path, the local hiking trails and his exhibition in May with Steven Aaron. 7p, Nyack Library, 59 S Broadway, Nyack.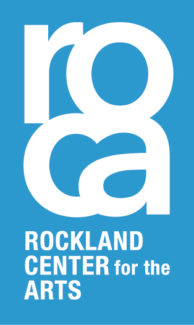 The Nyack Weekender is your Fri-Sun list of what to do and where to do it. This weekly series is brought to you by Rockland Center for the Arts.
To get the Nyack Weekender delivered to your mailbox auto-magically every Friday morning, add your name to our mail list. Visit our
online sign-up sheet
to subscribe.