This weekend, we honor those who lost their lives while serving in the armed forces, and we celebrate the unofficial beginning of summer. Watch the Nyack Memorial Day Parade on Monday or have a look at the towering bonfire at the end of Piermont Pier. History fans can learn about the Great Chain of West Point or about cooking in the 18th century. And speaking of the past, catch a movie at the Warwick Drive-In Theatre.
This Fri-Sun list of what to do and where to go is brought to you by Rockland Center for the Arts.
Friday
Laugh with Taylor Tomlinson. She is only 23 years old, but has the confidence and capability of an expert comedian. 7:30 and 9:45p, Levity Live, 4210 Palisades Center Dr A-401, West Nyack.
Kick off Summer 2018 with music. Ghost Head opens the Tallman Beach Concert Series. Stone groove, as the band describes its sound, with flashes of funk and rock. 7-10p, Tallman Beach and Pool Club, 2 Tallman Mountain Rd, Sparkill.
Saturday
Bike Nyack offers two rides in one to Englewood, NJ with different strokes for different folks. Two speeds (12-15 mph and 16-18 mph), two routes, one start and end point. Meetup at 8:30a at Nyack Memorial Park, Piermont & Depew Aves.
The Conger's Memorial Day Parade starts at 10:30a and marches from Kings Highway north to the Veterans Memorial Association Building on Lake Road.
Frying, broiling and baking – 18th century cooking was in many ways similar to modern times. Colonial Cooking will demonstrate how multi-dish meals can be created over a single open fire. 11a-4p, Fort Montgomery State Historic Site, 690 Route 9W, Fort Montgomery.
Listen to Doc Bayne and his lecture The Great Chain of West Point. Learn about how an enormous iron chain stretching from West Point to Constitution Island blocked the path of British ships up the Hudson River. 1-2p, Stony Point Battlefield, 44 Battlefield Rd, Stony Point.
Sleepy Hollow Classic Evening Lantern Tour – Explore the grounds of a beautiful 169-year old cemetery after dark by kerosene lantern light. 8:30-10-30p, Sleepy Hollow Cemetery North Gate, 540 N Broadway, Sleepy Hollow.
Sunday
The Rockland County Veterans Coordinating Council hosts a Memorial Day ceremony at the Frederick Loescher Veterans Cemetery. 12p, 220 Brick Church Rd, Spring Valley.
The Hastings-on-Hudson Memorial Day Parade kicks off at 2p at Reynolds Field and ends on Maple Avenue.
The New City Library presents The Big Band Sound. This 20-piece orchestra recreates the swinging sounds of the Big Band Era. Bring chairs/blankets as this is an outdoor concert. In the unlikely event of rain, the concert will be moved indoors. 2-4p, New City Library, 220 N. Main St, New City.
Feeling nostalgic? Take a short road trip to the Warwick Drive-In and enjoy the outdoor movie experience as it once was. There's nothing better than watching movies under the stars. 8:35p, 5 Warwick Turnpike, Warwick.
Next Week
Monday, Memorial Day
Nyack's Memorial Day Parade will kick off at 11a, from Artopee Way. It will end in Memorial Park. After the parade, there will be a ceremony followed by a celebration including live music, foods and drinks. Bring a lawn chair or blanket to enjoy a beautiful day. If it rains, the event will take place at the Nyack Center,  58 Depew Ave, Nyack.
Tuesday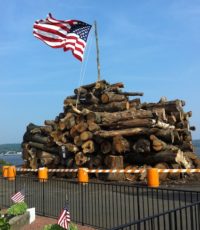 Vietnam Veterans of America will light the annual Memorial Day Watch Fires to remember soldiers who are in service abroad and the troops who did not return from war. A tradition with roots going back to the Revolutionary War. Watchfires will be lit around midnight, May 29 and burn for 24 hours at the following locations: Bowline Point Park, Haverstraw; Eugene Levy Memorial Park, Route 45 in Pomona; the top of Clausland Mountain, Orangeburg; East End of Piermont Pier.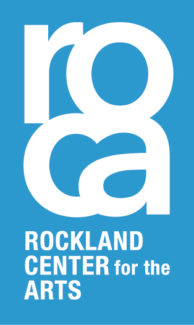 The Nyack Weekender is your Fri-Sun list of what to do and where to do it. This weekly series is brought to you by Rockland Center for the Arts.
To get the Nyack Weekender delivered to your mailbox auto-magically every Friday morning, add your name to our mail list. Visit our
online sign-up sheet
to subscribe.