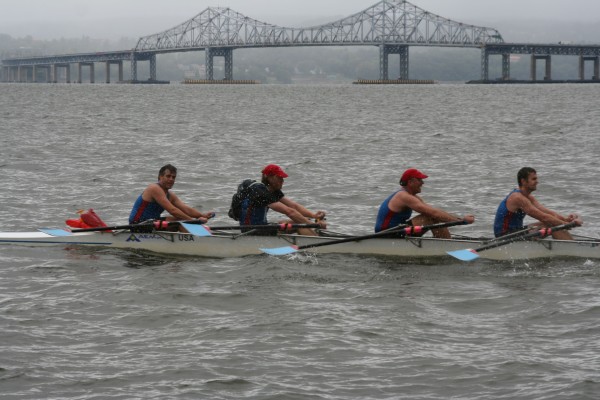 by Peter Klose
On May 18, 13-year national team athlete and Athens ('84) Olympic Gold Medalist Oarsman Jason Read will share his experiences as an Olympic gold medalist, two-time US Rowing "Man of the Year," World Trade Center first responder and University of Pennsylvania Assistant Men's rowing coach at Historic '76 House (104 Main Street, Tappan, New York). Mr. Read will join the River Rowing Association (RRA) to celebrate the 15th Anniversary of bringing rowing to hundreds of athletes, young, old and of all physical abilities.
Founded along the banks of the Hudson River in Nyack, NY, the RRA incorporated as a public charity in 2003, and has steadily grown from eight high school rowers to now serving more than 100 athletes of all ages and abilities. The RRA is dedicated to improving people's lives through the sport of rowing. Its motto, "Pull with Purpose," reflects its commitment to make a difference in everything we do and to pursue excellence at all levels of the sport.
The Honoree, President Ivan Rudolph-Shabinsky, has been instrumental in organizing, fundraising, volunteering and encouraging our rowing family to make Rockland County a better place.   His enthusiastic support has funded numerous community improvements including a New York State-funded construction of an "Eco-dock" in the Village of Nyack; low profile docks at Congers Lake; and community partnerships with various local companies and municipalities, including Suez and Orange & Rockland utilities, Town of Clarkstown, Village of Nyack, Palisades Interstate Park Commission, and Rockland Lake State Park. Most recently, through generous contributions from our community partners, the RRA has added a rowing barge permitting our adaptive athletes a safe way to join the rowing community.
For more information, please visit www.rocklandrowing.org.