Reunions, Regrets, and Nervous Breakdowns: Stephen Sondheim's Follies
Feel like taking a trip? A physical, emotional, entertaining, painful, and powerful trip to the theater? The musical Follies–music and lyrics by Stephen Sondheim, written in 1971—is currently on stage off-off Broadway. It's so far off Manhattan's Broadway that it's in another borough, at the Astoria Performing Arts Center (APAC) in Queens. And it's worth the trip.
The plot is simple: It's 1971 and before the theater that housed the Weisman (read "Ziegfeld") Follies is to be torn down, a reunion/party brings show girls and the men in their lives for one last visit. As the former performers arrive, they hug, drink, sing, dance, challenge each other, and encounter their past, their regrets, and more than one inner demon.
Part of the power of Follies is seeing the present confronted by the past, and vice versa. The women at the reunion are in their 50s, 60s, 70s, 80s. They are facing what aging and life has done to them, whether smashed theatrical dreams, unhappy marriages, or just life's general disappointments. As truths come out and marriages fall apart, old Follies numbers are performed. An opera diva duets with her younger self. It's a beautiful and sad moment; the younger hits notes that her elder self no longer can.
It's not all doom and gloom, though. Follies has its lighter moments, as old friends bicker and spouses spar. And of course that score! It features some of Sondheim's most accessible and beloved songs: "Losing My Mind," "Broadway Baby," "In Buddy's Eyes." The dancing on stage in Astoria was well choreographed, energetic, and delightful to watch. The cast did a smashing version of possibly my all-time favorite musical number, "Who's That Woman." In it, the 1971 women attempt an old dance routine, and midway through are joined by their ghostly counterparts from 30 years earlier.
Follies is a big show, with a large cast and larger themes, all of which were handled expertly by APAC and director Dev Bondarin. What the production may lack in star power and razzle dazzle, it makes up for in spirit. The joy each character gets from performing their Follies specialty one last time is palpable.
Productions of Follies usually attract big name actors. In this smaller theater version, I didn't know any of the performers, which could've been a minus. For example, the song "I'm Still Here," an anthem of survival, can take on additional meaning when a famous person sings it. I slightly missed the "Ooh, that's Polly Bergen!" singing it, or Ann Miller, or Carol Burnett, Christine Baranski, Elaine Page, or its original singer Yvonne DeCarlo. But a great song is a great song, and "I'm Still Here" is a fiercely great song. It worked despite not having a "star" singing it.
Make your way to Queens. People who saw the original at the Winter Garden theater in '71 still discuss it with awe. Will you still be singing this version's praises in 47 years? Maybe not, but you'll enjoy it.  
Follies runs until May 26: http://www.apacny.org/
Holly Caster knew in 9th grade she wanted to be a writer after receiving an A+ on a paper about 1930's actress Irene Dunne. That early triumphant high hooked her, and she's been writing ever since. She writes nonfiction (self-help articles), fiction (a novel, Cape May), and edits two continuing medical education journals. She's proud to call Nyack "home," and writes about all things entertainment every other week at NyackNewsAndViews.com.
Please Be Seated is sponsored by Elmwood Playhouse
and Westchester Broadway Theatre.
Sister Act, now on stage at Westchester Broadway Theatre in Elmsford through July 1, is the funniest, funkiest musical around, a tribute to the universal power of friendship, sisterhood, and music.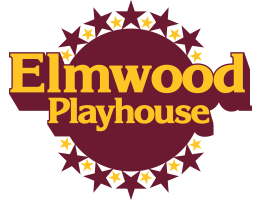 Tickets are now available for The Fox On The Fairway at Elmwood Playhouse, a play about zany country club arch-rivals who will do whatever it takes to save face, win their bets and get their lives in order.