And speaking of food… The Nyack Center will host the 17th annual Men Cooking, a fun food-tasting event, on Sunday, June 10th, 2018 from 5 – 7p.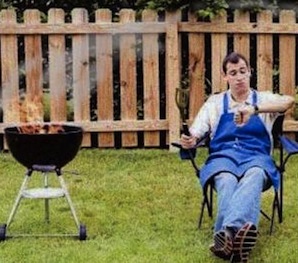 All proceeds go directly to the Nyack Center's programs to assist children and families in need.
To volunteer:
– Send an email response to Dave Prouty (daveprouty2@gmail.com) by May 25th.
– Prepare a favorite dish at home – gourmet or simple – that would serve about 20 people normally, but many more when served as tasting portions. 
Tickets will be available in advance online and at the Center, and at the event: $20 for adults, $10 for children (10 and under), and $50 for a family. 
by Chris Stanton
Rockland Community College has begun construction on a culinary arts center in downtown Nyack and will offer courses starting in September. RCC's renovated space at the corner of Main Street and Broadway promises a number of amenities to the community in addition to its academic offerings.
The center will offer two separate, two-year AAS degrees–"Hospitality and Culinary" and "Hospitality and Tourism"-–as well as a one-year culinary certificate program. RCC's interim director for the project, David Kimmel, hopes the center's location will help it reach an enrollment of 65 students for its inaugural semester.  
"Nyack is a cultural, culinary, and tourism center," Kimmel said. "Rockland Community College President Dr. Baston and the college's administration carefully vetted the project and the choice of location."
In addition to featuring learning spaces for students, the two-floor building features a number of facilities designed to attract tourists to downtown Nyack. The center will host pop-up dining events and cooking classes for non-students in a "state-of-the-industry" teaching kitchen. The developers also plan to refurbish an amphitheater in the basement of the building to be used as a performance venue.
"CIA, the Culinary Institute of America is a tourist destination that brings fans of the culinary arts from New York City and around the country to Poughkeepsie," said Meg Mayo, Director of Tourism for VisitNyack.org. "As RCC's culinary arts center's reputation grows, we will see more visitors coming to Nyack."
These outward-facing facilities will operate alongside an outdoor seating area and the center's retail shop which will sell branded, prepared food, locally sourced "whenever possible," according to Mayo.
Both RCC and the Nyack Chamber of Commerce are optimistic that the culinary arts center will have a long-term economic impact on Nyack by providing resources to aid local restaurant workers in their professional development. "RCC is making a big investment," said Nyack Chamber President Roger Cohen. "They recognize that we're a great community–a great place to live, to work, to do business and to visit."
Registration for fall courses has already begun, with the official first day of classes set for September 4.
Chris Stanton is a graduate of Cornell University.