by Holly Caster
Last month Netflix released season one of Lost in Space, its remake of the 1960's TV show. The 10 episodes are available to stream, meaning of course that you can watch all 10 episodes in one day. Actually less than half a day: under 10 hours, depending on food and bathroom breaks.

To watch 10 episodes of the original series, it would've taken 56 days. The show premiered on September 15 and episode 10 aired November 10, 1965.
It's never been easier to be a full-fledged, card-carrying, Olympic-gold level couch potato whose instant gratification needs are met…
instantly
. On Netflix, the viewer doesn't even have to touch the remote control before another episode has already started. It's all too easy to sit down to watch one episode of something and suddenly notice four hours have fled by.
Is this good or bad?
On one hand, this is nothing new: you could say reading a book in one sitting is streaming the chapters. On the other hand…
I'm an occasional streamer of books and a streamer of TV shows both old and new. For example, having never watched Friends originally, last year I binge watched the entire series—10 seasons, 236 episodes, which at approximately 22 minutes per episode (no commercials, yay!) comes out to about 86.5 hours—in about 2.5 weeks.
Is this good or bad? Well, it was fun. But I also occasionally felt like an addict. "Just one more episode. I swear. Then I'll stop."
More recently I won the self-control battle and forced myself NOT to watch all of season 2 of Jessica Jones in one day. It was hard, though. But I forced myself to restrain, and savored each episode.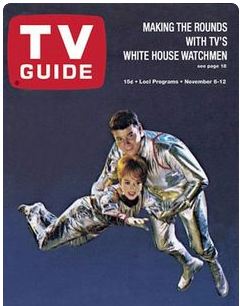 While wishing I could avoid talking about "the good old days," I do sometimes miss waiting for something to be on television. As a lover of TV and movies, a highlight of my youth was buying the TV Guide on Monday morning, as soon as it was available at the corner store. I'd sit with a red pen and circle what I wanted to watch. The listings started for the upcoming Saturday and went through the following Friday, meaning that if something I wanted to see was on Thursday, I'd have to wait 11 days to see it! While that was awfully hard for a kid, the anticipation of seeing something new and the excitement of counting down the days was probably 75% of the fun.
Things were even harder for people of older generations. My father used to tell me about going see a movie four or five times in the theater because he didn't know if he'd ever get to see it again. It's almost impossible to imagine that today when we know just about everything will eventually be available on DVD, HBO, Netflix, iTunes, or Amazon a few months after its theatrical release.
Try looking at today's favorite films through the eyes of my parents' generation. Imagine that you saw Black Panther at your local theater and then craved to see it again. You knew that once it left the big, first run theater, it might show up at a smaller theater. Or you might not have the opportunity to see it again…ever. Or perhaps they'd show Black Panther on TV. But you might miss its TV premiere because you weren't home when it aired! Who knows when—or if—you might ever see it again.
Today it's truly another world, an entertainment wonderland. Most movies and TV shows are a few clicks away. Many are free, many cost just $2.99 on Amazon. When you want to watch a certain film, there's no waiting. It's almost instant gratification.
There are truly a lot of PROs to how we can watch things now. What are the CONs? What's missing other than the "delightful anticipation" we may have felt in the past. With so many great choices available, we've also lost patience with streamed content. If I start watching something and it doesn't grab me right away I'll switch to something else. Who knows what I'm missing? Many movies and series take a while to get started, to find their feet. Many a lousy TV pilot turns into a worthwhile show if you're willing to invest the time and interest.
We've also sacrificed the focus required to follow a show throughout the season. If you saw a favorite film or a certain episode of a TV show only once a year, or maybe twice with reruns, you focused. You watched every moment. You paid attention. Now, we can pause, even during live shows. In our living rooms we can text and talk and pause and get up and come back, or not. This might explain the lack of audience focus and the distracting chatter you hear in movie theaters.
Sometimes I love being able to watch something all at once. But sometimes I miss the anticipation of what comes next and the patience required to focus on the last episode and think about the characters and the story arc as it unfurls over several weeks. But things change. Future generations may think it's pathetic that we had big TV screens to sit in front of to see our entertainment units. At some point, humans may be able to program the 29th season of American Horror Story directly onto their inner eyelids.
When that happens, someone else will likely ask, is this good or bad?
And the answer will likely be: YES.
Holly Caster knew in 9th grade she wanted to be a writer after receiving an A+ on a paper about 1930's actress Irene Dunne. That early triumphant high hooked her, and she's been writing ever since. She writes nonfiction (self-help articles), fiction (a novel, Cape May), and edits two continuing medical education journals. She's proud to call Nyack "home," and writes about all things entertainment every other week at NyackNewsAndViews.com.
Please Be Seated is sponsored by Elmwood Playhouse
and Westchester Broadway Theatre.
Sister Act, now on stage at Westchester Broadway Theatre in Elmsford through July 1, is the funniest, funkiest musical around, a tribute to the universal power of friendship, sisterhood, and music.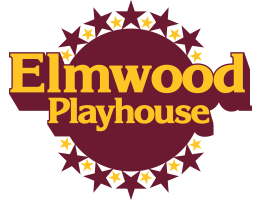 Tickets are now available for The Fox On The Fairway at Elmwood Playhouse, a play about zany country club arch-rivals who will do whatever it takes to save face, win their bets and get their lives in order.