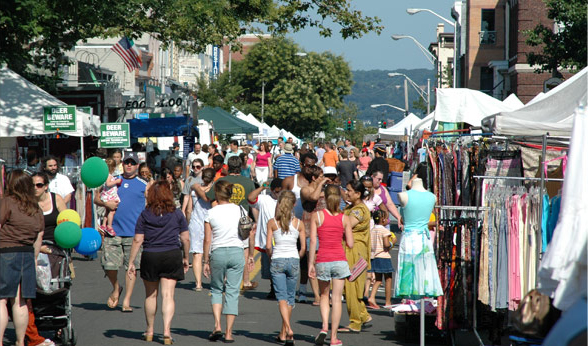 There may be as many as 30,000 people visiting the village on Nyack Street Fair Sunday. The good news is that the first 5,000 of them won't need parking and won't be here for very long.
Cyclists competing in the Gran Fondo NY 100 mile ride from the GWB to Bear Mountain and back will pass through the village between 7:45 and 845a. The Nyack Street Fair, sponsored by ACADA, Nyack's Art, Craft & Antiques Dealers Association, kicks off at 10a.
Street Fair Sunday features over 300 vendors on Main Street and Broadway in downtown Nyack.
Been Too Long At The Fair?
Here are a few other things going on this Sunday in Nyack, courtesy of the Nyack Weekender.
The first concert in the "What's Your Jam?" Spring 2018 Concert Series features singer/songwriter James O'Malley. Join him on an emotional journey exploring family, relationships, human nature and the contemplation of life's choices. 2-3p,  Dennis P. McHugh Piermont Public Library, 25 Flywheel Park West, Piermont.
Penguin Rep Theatre opens its 41st season with the New York premiere of Relativity, a play by Mark St. Germain. 100 years ago, Albert Einstein became the first global pop star of science. In 1902 he and his wife had a daughter, that disappeared two years later and was never mentioned again. After 30 years a reporter reveals secrets about the bonds of a family and the cost of being a genius. Tickets are available online, See the show Sun at 2p (or Fri at 2 and 8p, Sat at 4 and 8p). Penguin Rep Theatre, 7 Cricketown Rd, Stony Point.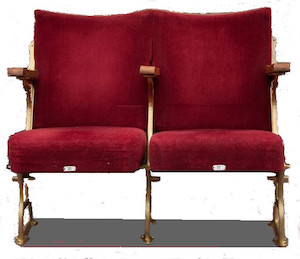 Want to know what to do and where to do it in and near Nyack? Sign up for the Nyack Weekender mailing list and get some news you can use each Friday morning in your inbox. And if you want to know what's entertaining near Nyack and NYC, check out Please Be Seated, a new all things entertainment series by Holly Caster.
Art Walk 2018


June 15-17, 2018: SAVE THESE DATEs for the 13th annual Nyack Art Walk.
It's a three day free event when downtown retail shops are transformed into pop-up art galleries with local artists on hand to discuss their work.
"A Penny For Your Thoughts," the theme for this year's event, has been a great source of conversation and proverbs, as well as food for the piggy bank, an old jar, and of course, thought.
Stop by Nyack Art Walk and meet the artists on:
Fri, June 15, 7:30-9p
Sat, June 16, 12n-7p
Sun, June 17, 12n-5p
Up to 25,000 people are attracted to the Nyack street fairs, when Main Street and Broadway are closed to traffic, making it a pedestrian paradise. Stroll throughout the village's downtown and street fair booths. However not *everyone* is welcome: Dogs are not allowed at Nyack's Street Fairs. Sorry, Fido.
See also: