by Mike Hays

It was the charity baseball game of the century. A motorcade of buses and cars from New York City brought stars from Broadway, playwrights, authors, Hollywood actors, producers, playboys and showgirls to Nyack, where they were met by three elephants at Nyack's 6,000-seat Sports Center. The date was October 28, 1934.
The Great Depression was at its height, though unemployment had recently declined somewhat, to 21.9%. The bank robber, Pretty Boy Floyd, was apprehended and shot to death by police. Bruno Hauptman was about to go on trial for the abduction and murder of the Lindbergh child.
Leave it to Nyack residents and playwrights,
Charles MacArthur
and
Ben Hecht
, to engineer boozy fun, amusement, and charity on a late fall afternoon on a Nyack hill overlooking the Hudson River.
The Sports Center at Nyack's  Clarkstown Country Club
The Clarkstown Country Club was one of the most unusual institutions in Nyack history. Pierre Bernard, who is recognized as the founder of yoga in America, purchased four large parcels of land to house his growing health community in Nyack, including the Maxwell Estate in Upper Nyack and the 39-acre Bradley farm in South Nyack
Yoga was not Bernard's only passion. Baseball was played at the club when it was started in 1920. Co-ed games played on Sundays in Upper Nyack were denounced as immoral by local businessman and mayor Frank Crumbie. Bernard built a small park for his semipro team in 1922 on the Bradley property in South Nyack, where there was less concern about "blue laws." Bernard added lights to the South Nyack field that was surrounded by pines, oaks, and cedars. Night baseball, a cheap entertainment, was a product of the Depression. The field lights could be seen as far away as Sing Sing. One night Major Jimmy Doolittle, the holder of every air speed record, buzzed a night game at the field.
In 1932, Bernard purchased the 11-acre Bush property in Central Nyack bounded by Waldron Avenue and Main Street (now Route 59 near Exit 11 on the Thruway).  Workers thankful for jobs were hired to level the hilltop property. Rocks were blasted away using eighteen hundred cases of dynamite. (Note that Nyack has always been a quarry town, including the mines at what is now Nyack Beach State Park.) Elephants were used to move rocks.

The new park opened on June 22, 1933. At 6,000 seats, plus an additional 2,000 benches and 500 chairs, it dwarfed the old one. The parking lot did too; it had space for 3,000 cars. The first game was attended by 3,500 people. Jack Sharkey, the heavyweight-boxing champion, donning an orange tie, threw out the first ball. It all ended with a loss: Nyack Nighthawks: 6; Brooklyn Winchesters: 5.
The Rich-and-Famous Charity Team Rosters
Hecht and MacArthur managed the Nyack Eagles. The team was dressed, inexplicably, in blue and white sailor's suits. The Eagles sported a number of big names: Ed Sullivan; the movie producers Walter Huston and Adolph Zukor; move star Bert Lahr (the lion in
Wizard of Oz
); painter and designer Henry Varnum Poor; Broadway composer and club owner Billy Rose; and Harold Ross, editor of the
New Yorker
.
The 21 Club Hangovers, dressed comparatively less inexplicably, in red socks, knickers, and football helmets, were managed by the speakeasy-turned-legit
21 Club
 founders, John Carl Krindler and Charles Bearns. The large team included Humphrey Bogart; professional celebrity and restaurateur Prince Mike Romanoff; tennis star Big Bill Tilden; Hollywood dabbler Cornelius Whitney; and dozens of other writers and notables.
On the sidelines, Billy Rose led the home cheering team, composed of chorus girls from the Stork Club, the Paradise and other socialite hangouts in the city.
Helen Hayes
(wife of Charles MacArthur), Marc Connelley, author of
Green Pastures
, James Thurber, and Damon Runyan cheered along. Approximately 400 guests donated $125, with the proceeds going to the Rotary Club Community Fund.
The Game
Before the "basebrawl" game was started, two bands played and Bernard's three elephants made two circuits of the field. There were kegs of beer at every base.

George Jessel
, star of the movies, stage, and radio, led an umpiring crew of ten; he also played second base. The Eagles scored in the first, third and seventh inning. Jimy Savo beat out a bunt in the first and then scored on a hidden ball play when Paul Galico of the 
New York Daily News 
hit the first pitch under the Fox Movietone truck, which served as third base for the entire game.
A person labeled by the  
Journal-News 
as the "blond" walked in every inning. As the game progressed she said, "I'm not angry, I'm just terribly cold." Bugs Baer, a well-known comedian of his era, failed to get a laugh when he stole home and kept going, pulling up at second base. Billy Rose batted from second base. Harold Ross "played second base and a Paradise blond for all he was worth." Ah, '30s humor.
The Hangovers scored all their runs in the bottom of the ninth. The bleacher crowd threw bottles at George Jessel, yelling "We want Cantor," referring to Eddy Cantor a radio personality and singer who often appeared with Jessel.
Who won? Some people listed it as 14-9 Nyack, some as 47-19 Eagles, and some said 38-14 in favor of the Hangovers. It's unclear how late the game went on and whether the lights were ever turned on. Given the spirited state of the players and audience, the confusion's not surprising. The charity baseball game of the century was so good the score wasn't important.
Sources:
Rockland County Journal News
, October 25, 1934, October 29, 1934
The Great Om: The Improbable Birth of Yoga in America
, Robert Love, 2010
Photos: Elephant photo courtesy of The Nyack Library.
Michael Hays is a 30-year resident of the Nyacks. He grew up the son of a professor and nurse in Champaign, Illinois. He has recently retired from a long career in educational publishing with Prentice-Hall and McGraw-Hill. He is an avid cyclist, amateur historian and photographer, gardener, and dog walker. He has enjoyed more years than he cares to count with his beautiful companion, Bernie Richey. You can follow him on Instagram as UpperNyackMike.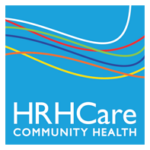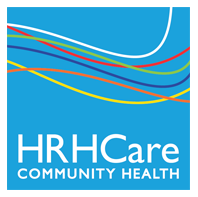 Nyack People & Places, a weekly series that features photos and profiles of citizens and scenes near Nyack, NY, is brought to you by
HRHCare
and 
Weld Realty
.