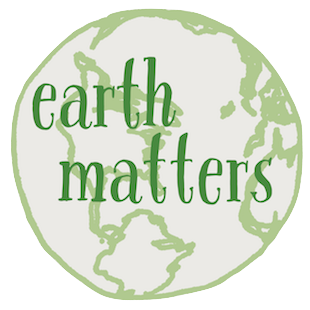 Earth Matters
 focuses on conservation, sustainability, recycling and healthy living. This weekly series is brought to you by 
Maria Luisa
Boutique
and Strawtown Studio
.
If 
Earth Matters
 to you, 
sign up for our mailing list
 and get the next installment delivered right to your inbox.
by James Sklar
Spring brings beautiful flowers, trees and, of course, better weather. It is also when you start to see little yellow warning signs in front yards in Nyack and around Rockland County. The signs are harmless, but the pesticides they warn about are a direct threat to life, water and air quality on our planet.
Every year, U.S. homeowners apply 80 million tons of synthetic fertilizers and pesticides to their lawns. This "cosmetic" use provides pesticide corporations their fastest sales growth. It also presents growing environmental and health dangers, especially for children and pets.
Studies show that hazardous lawn chemicals are drifting into our homes, where they contaminate indoor air and surfaces, exposing children at levels ten times higher than preapplication levels. Of 30 commonly used lawn pesticides, 16 are linked with cancer or carcinogenicity, 12 are linked with birth defects, 21 with reproductive effects, 25 with liver or kidney damage, 14 with neurotoxicity, and 17 with disruption of the endocrine (hormonal) system.
Of those same 30 lawn pesticides, 19 are detected in groundwater, 20 have the ability to leach into drinking water sources, 30 are toxic to fish and other aquatic organisms vital to our ecosystem, 29 are toxic to bees, 14 are toxic to mammals, and 22 are toxic to birds. You have to ask: Is this really necessary, and what can we do to stop or prevent this kind of contamination?
Going organic doesn't mean you have to give up your lawn, and it certainly doesn't mean that you have to give up the rest of your life tending for your lawn. It means planting what will do well in your climate, watering deeply but infrequently, and avoiding the use of dangerous and expensive chemical fertilizers and pesticides.
Healthy, chemical-free soil begets robust lawns that can virtually take care of themselves. After years of being inundated by chemicals to fend off grubs, eradicate weeds, and green up the turf, the natural capacity of the soil to perform these tasks itself has ceased operation, practitioners say. Cut it off from the chemicals cold turkey, and you'll get things running again—naturally. And once the soil's healthy, you might never have to deal with pesticides, herbicides, even fertilizers again. "That's the thing about going organic," says Eileen Gunn of Beyond Pesticides, a Washington, D.C., nonprofit group. "Not only do you get a nice, safe, healthy lawn, it is also a more sustainable one over the long term."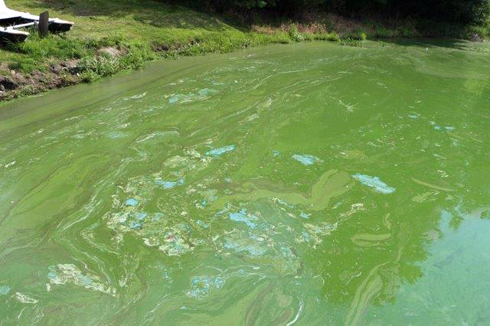 Nitrogen
Too much nitrogen and phosphorus in the water causes algae to grow faster than ecosystems can handle. Significant increases in algae harm water quality, food resources and habitats, and decrease the oxygen that fish and other aquatic life need to survive. Large growths of algae are called algal blooms, and they can severely reduce or eliminate oxygen in the water, leading to illnesses in fish and the death of large numbers of fish. Some algal blooms are harmful to humans because they produce elevated toxins and bacterial growth that can make people sick if they come into contact with polluted water, consume tainted fish or shellfish, or drink contaminated water.
Nutrient pollution in ground water–which millions of people in the United States use as their drinking water source–can be harmful, even at low levels. Infants are vulnerable to a nitrogen-based compound called nitrates in drinking water. Excess nitrogen in the atmosphere can produce pollutants such as ammonia and ozone, which can impair our ability to breathe, limit visibility and alter plant growth. When excess nitrogen comes back to earth from the atmosphere, it can harm the health of forests, soils and waterways.
Next week: Six steps to make your lawn organic.
James Sklar is a Nyack resident, music manager, producer, musician and environmentalist.
Email Earth Matters



Read Earth Matters every Wednesday in Nyack News And Views, or sign up for the Earth Matters mailing list.
Earth Matters  focuses on conservation, sustainability, recycling and healthy living. This weekly series is brought to you by Maria Luisa Boutique, and  Strawtown Studio.