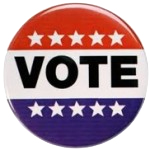 Registered voters will go to the polls on Tuesday, May 15, 2018 to select from three candidates running for two seats on the Nyack School Board. The candidates are Damon Bender, Karen Hughes and Nathalie Riobe-Taylor. Polling places will be open from 6a-9p.
Visit the Nyack UFSC Poll Place Finder
to find out where you should vote
.
Here are closing arguments from each candidate.
Damon Bender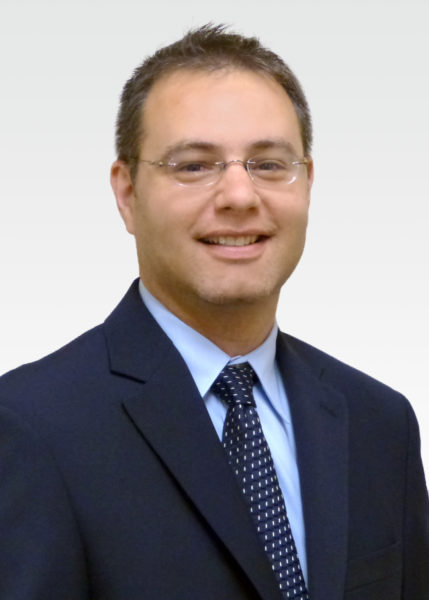 It has been my honor to serve as a Trustee on the Nyack School District's Board of Education for the last two years. In that time the Board of Education has accomplished a great deal, but there is much left to be done. Continuity and stability in leadership is vital as the Board of Education is paramount to the success of our students. If re-elected, I firmly believe that we can continue making positive strides in critical facets of education, District operations and community engagement (curriculum, facilities, professional development, technology, student learning) and ensure the success of all students–present and future.
What has made the Board of Education successful during my first term is the diversity of its members–from race to religion, education to professional experience–this diversity has allowed the Board of Education to operate in a manner that explores all aspects of issues presented and reach conclusions that are well-informed, well-intentioned, and with the best interest of the entire community in mind. Each of the current Trustees brings a unique perspective to the Board of Education, and given all that has been accomplished during my first term I believe that the perspective I bring is invaluable to the community.
From both a personal and professional standpoint, the perspective I bring is like no other current Trustee or candidate and one that is vital to the success of the Board of Education going forward.
As an attorney, I've spent the last fifteen years honing critical thinking skills that allow me to receive and analyze information, develop a rationale position based on all factors, and effectively communicate that position to others.
Specializing in federal income taxes, I am the lone Trustee or candidate that is qualified to navigate the Nyack School District through serious tax issues that now impact the deductibility of school tax payments made by residents of the District.
Working for one of the world's largest audit/tax/advisory firms, I bring a keen awareness of fiscal issues that will help ensure that the District maintains a balanced budget while at the same time continuing to provide a curriculum that our students need to succeed.
Having served as a youth coach for many years (Nyack/Valley Cottage Little League and St. Paul's Athletic League), I am ingrained in the community and understand the issues that are most concerning to our residents.
I have personal experience with and understand our District's special needs programs, and have advocated for the expansion of such programs to better serve the children in our community.
The New York State School Boards Association believes that it takes completion of the first term before a Trustee feels comfortable in their role, understands the process and what it means to be a member of the Board of Education. Having just completed my first term, I am ready to return to the Board of Education equipped with the necessary experience, both personal and professional, that can help the Nyack School District continue to achieve great success. If, like me, you place a high value on continuity, experience, and stability for your Board of Education, I encourage you to make your voice heard on Tuesday, May 15th, and vote for the incumbents on the ballot.

Karen Hughes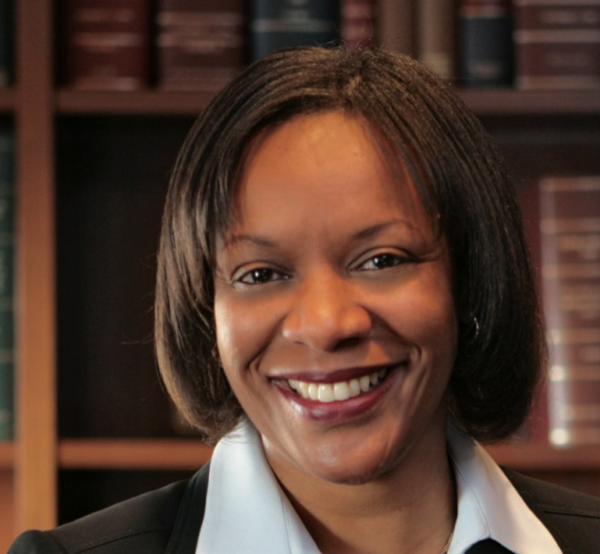 I have spent over 25 years in Investment Banking Technology, as a Software Engineer and Program Manager. In my role as a technology manager, my job is to engage, listen, evaluate and make sensible decisions that are driven both by my convictions and the facts. In my six years on the board as a trustee, I have had the opportunity to apply these skills to my role. I have served as both President and Vice President in my time on the board and have provided strong leadership and stewardship in advocating for the good of our students. I am a 19 year resident of Upper Nyack and live with my partner of 28 years and our two children, a 15-year old 9th grader and an 18-year old graduate of the High School who is now a college freshman.My re-election bid for the school board can be summarized in three simple word: Three Thousand Kids
I have demonstrated a deep commitment to all our kids in the District during my time on the Board. Our philosophy is that no matter how many kids we may send to Ivy League schools, if we have kids failing at the other end of the spectrum, then we have failed as a team. My personal view is that if what we are doing and supporting is not good enough for my own child, then it's not good enough for any child. I have high ideals for my own child and by extension, I passionately want this for all 3,000 kids in the District.
Towards this end, I have been part of the Board's effort to develop a visionary "7 C's" roadmap for our district, which has at its core a shared vision for equity, innovation and optimism. We identified seven core competencies that we believe are the essential skills our graduates need to be successful in the 21st century: Critical Thinking, Creativity, Collaboration, Communication, Compassion/Empathy, Content Mastery and Cultural/Global Awareness.  We promote efficacy, a belief that all children have the capacity to learn.  Our enhanced curriculum offerings, in addition to our intervention and mentoring programs have positively impacted all students across the entire economic and academic spectrum.
As BOE president, I have provided leadership in the development of a reasonable budgeting process that has led to a secure financial future with a long term plan for providing appropriate facilities, equipment and technology for the 21st century learner. Our fiscal responsibility has always been aligned to supporting student achievement.
During my time on the Board, we have generated over $1.75m in revenue outside of the tax levy through grants and donations. This has allowed us to continue to invest in critical initiatives without further increases to the tax payer and eliminating the risk of cutting programs.  These valuable revenue streams have allowed us to enhance our STEM based initiatives, install lighting on our new high school softball field, perform critical infrastructure repairs, invest in dyslexia teacher training and provide enhanced support for our English Language Learners programming, our Family Resource Centers, in addition to launching and sustaining the OCADA program (Our Community Against Drugs and Alcohol).
When I first ran for the Board 6 years ago, I proposed a vision for the district and a commitment to a basic set of core ideals.  I am very proud to say that we have made significant progress on these during my time on the board
Don't settle for mediocrity, focus on educational excellence

Introduced college level dual enrollment courses in the High School
Music Technology and Piano courses offered with introduction of the Mac Lab at the High School
Introduced the AVID program to address the opportunity gap in AP and Honors programs at the Middle and High Schools

Develop a well thought out roadmap

Developed the "Profile of a Nyack Graduate" vision with seven core essential, competencies we want our graduates to develop
We have improved curricular rigor and coherence to support a strong learning culture based on the 7 C's

Support good teachers

Transformed our classrooms towards student-centered, technology-infused learning environments to foster greater access and acquisition of the 7 Core C's
New professional development program (Nyack Professional Academy) for our teachers.
Continuous staff development with a focus on efficacy, the growth mindset and academic optimism

Listen to the community / Be transparent and accountable

Introduced Let's Talk to facilitate communication with the District
Revamped our website for better access to content and information
Solicited community feedback through surveys in our Principal recruitment drives and development of our vision
I am passionate about my on role the Board, wholly invested in our kids' future and driven to continue the execution of our shared vision.  The work is not yet done and the challenges to implementation will continue.  I have never left a job undone and failure is not an option for us.  Our roadmap is very clear and our determination even more resolute.
Throughout my career, I have developed a reputation of being a tenacious trouble-shooter and committed problem-solver.  I commit to continue providing the leadership and critical thinking that is required of a board member in challenging circumstances.  I am currently one member of an effective, productive and goal-oriented board that is making steady progress on our goals, and our results are starting to speak for themselves.
Nathalie Riobe-Taylor
My name is Nathalie Riobe-Taylor and I am ready to serve as your Board of Education Trustee. I was born and raised in this school district. I graduated from Nyack High School and am a better person and citizen because of my education here. I would love the opportunity to serve on our Board of Education to ensure that children in our community have the same opportunities I had, and more.
I am fully committed to our district's "Seven Cs", especially critical thinking, cultural awareness, and compassion. And I would even add one more: civic engagement.  While a student at NHS, I participated in the student exchange program in which my family hosted students from Senegal and I traveled to Dakar. I was part of the pioneer cohort of the Nyack WISE project, which provided career guidance and mentorship to high school students and introduced me to civic mindfulness, community engagement and leadership development.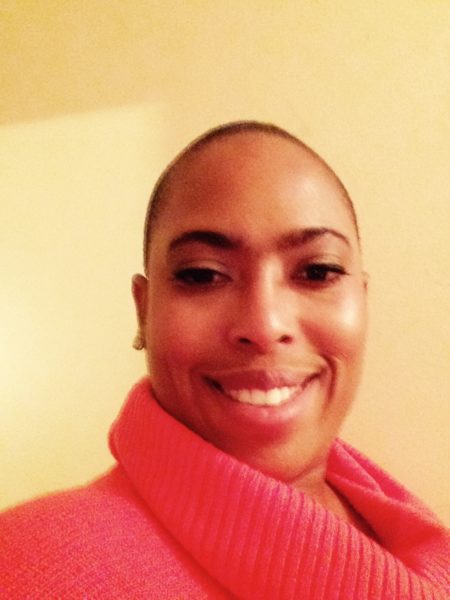 My three sons Tristan, Tyler and Tanner all attend Liberty Elementary School in Valley Cottage, where I am an active PTA member and Cub Scout Den Mother. As a graduate, parent, community member and taxpayer, I understand what this community needs in a school board member. I want to help create an even stronger partnership between parents, teachers, administrators, community members, taxpayers and the school board.
I passionately believe that free and equal public education for all—regardless of background, ability, gender identification, sexual orientation, or zip code—is the backbone of our country and our community. That is why I believe in our public schools.
As a board member, I will put all our children first. I'll work to ensure that we maintain and create new programs, support staff development, commit to technology—and the arts—and remain fiscally responsible. I will also take my role as an education advocate very seriously, whether it's protecting the Dreamers in our community, helping ensure culturally responsive curricula in our K-12 classrooms, or standing up to efforts in Albany and Washington to take public funds away from public schools.
I've already worked as an advocate for kids in our community. When I learned that 70% of black children in the U.S. can't swim the length of a pool themselves, I helped write a grant to help 50 children get free swimming lessons at the YMCA right across the street.
And after two students in Benton, Kentucky died in the 277th school shooting since the massacre at Sandy Hook Elementary, I organized a Hoodie March that drew more than 120 people to march from Nyack Center to St. Phillips AME. With everything happening in Albany and in Washington DC, it's more important than ever that we have strong local fighters for our public schools and our kids.
I'm extremely passionate about expanding STEAM education for kids in our community. I'm excited to work with groups like Inspire, the Foundation to Inspire Excellence in Nyack Schools, to give all our students, from K-12, the chance to learn 21st century skills. After helping run our Liberty Elementary Science Fair, I'm now working as a volunteer with the Nyack Center to create the first STEAM fair at the Center.
I'm also passionate about making sure every student who has the desire to attend college has the encouragement, the focus, and the financial support to do so. As a board member of Jack and Jill of America, I helped organize a day-long symposium at RCC for high school juniors and seniors to provide leadership development, like public speaking skills. Working with Naomi's Program of Excellence, I've helped to provide SAT and ACT prep to Rockland high school students, as well as college tours.
I am committed to creating a supportive yet rigorous environment where every child has the tools to succeed. This requires a curriculum that embraces viewpoints as diverse as the students we serve and fully engages parents of special needs students to ensure their needs are being met. It supports advanced placement classes and career-technical and vocational courses. It requires an end to the bullying, whether on the playground or on social media, that creates anxiety and impedes learning. And it requires making sure our schools have the most up-to-date school safety strategies.
My Nyack Public School teachers made a difference in my life—including inspiring this quest to serve you on our Board of Education. I support our teachers so they can continue to care for our children and change the world. I am an involved parent, and I highly encourage parental involvement in our schools. If elected, I will serve with these four words in mind: Every Child. Every Day.