Don't let the forecast ruin your weekend. The sun will shine and the snow will be yesterday's news when the SpringFest street fair kicks off on Sunday. First Friday at Casa del Sol promises to "submerge your senses in poetry, music and art" for free and Edward Hopper House introduces a new artist of the month. Learn the fascinating backstory about movie star and inventor Hedy Lamarr. Or flash back while leaning forward for Songs of Protest 2.
Friday
On the First Friday of each month, local businesses host art and music events.

The Nyack Art Collective has yet another great evening planned for you. Enjoy musical guest Jeff Rubin and The Suffern Poets at Casa del Sol . 8-10p, 104 Main St, Nyack.

Carl Opalek, is the First Friday Artist of the Month. A reception will be held from 6-7p and a Poetry Reading with Carole Stone will follow from 7-8p. She is reading from her book HURT, THE SHADOW: The Josephine Hopper Poems at Edward Hopper House, 82 N Broadway, Nyack.
It´s lady´s night at Jill's Ceramics. Grab a few friends and a bottle of wine (or not) and have a painting party. 7-9:30p, 180 Germonds Rd, West Nyack.
Great music with Frank Shiner. Passionate soul at The Turning Point Cafe. Doors open at 7:30p, show starts at 8:30p, 468 Piermont Ave, Piermont.
Saturday
Songs of Protest 2 – Music That Changed the World brings together a group of musicians to celebrate the power of music to effect change. Listen to powerful anthems addressing American history. 7:30p, BOCES Ritterhausen Auditorium, 131 N Midland Ave, Nyack.
The Hudson River Jazz Ensemble, a group of young jazz musicians from both sides of the Hudson River featuring Coby Petricone-Berg of Nyack on alto sax, Vittorio Stropoli on piano, Henry Mermer on drums and Patrick Leavy on the upright bass perform at 8p and 9:30p at Maureen's Jazz Cellar, 2 N Broadway, Nyack.
Sunday
There's something for everyone at the SpringFest street fair. Kids will love trying tightwire walking and juggling with the Amazing Grace Circus and adults will love shopping over 300 vendors and listening to great live music. 10a-5p, Downtown Nyack, Main St. & Broadway.
Join the Nyack Pop-Up Chorus for monthly meet-up and sing the songs of Bob Dylan. No experience necessary, just come have fun. 6p, Casa del Sol, 104 Main St, Nyack.
The JCC Rockland 15th Annual International Jewish Film Festival is still going on. Watch Bagels over Berlin, a new documentary celebrating Jewish veterans of the Army Air Corps in WWII. 10:30a, Lafayette Theater, 97 Lafayette Ave, Suffern.
Next Week
Also at the Jewish Film Festival:
Tuesday – Bombshell: The Hedy Lamarr Story – "Any girl can be glamorous. All you have to do is stand still and look stupid," said hailed Hollywood movie star and underappreciated genius inventor, Hedy Lamarr. It's a movie about her life on and off the silver screen. 7:15p, Regal Cinemas, Nanuet.
Wednesday – Itzhak – A look at the life, work and religious heritage of violinist Itzhak Perlman. 7:15p, Regal Cinemas, Nanuet.
Wednesday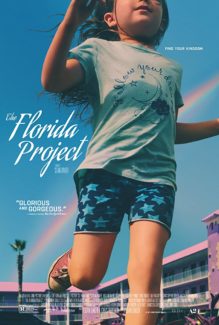 Rivertown Film screens The Florida Project. One summer, the film follows precocious six-year-old Moonee as she courts mischief and adventure with her ragtag playmates and bonds with her rebellious but caring mother, all while living in the shadows of Walt Disney World. 8p, Nyack Center, 58 Depew Ave, Nyack.
Thursday
Experience a Portal Between Heaven and Earth presented by David Young at Union Arts Center.  Take a meditative journey with spiritual energy created by David's flutes accompanied by his backing tracks of angelic sounds. 7p, 2 Union St, Sparkill.
To get the Nyack Weekender delivered to your mailbox auto-magically every Friday morning, add your name to our mail list. Visit our
online sign-up sheet
to subscribe.