by Mike Hays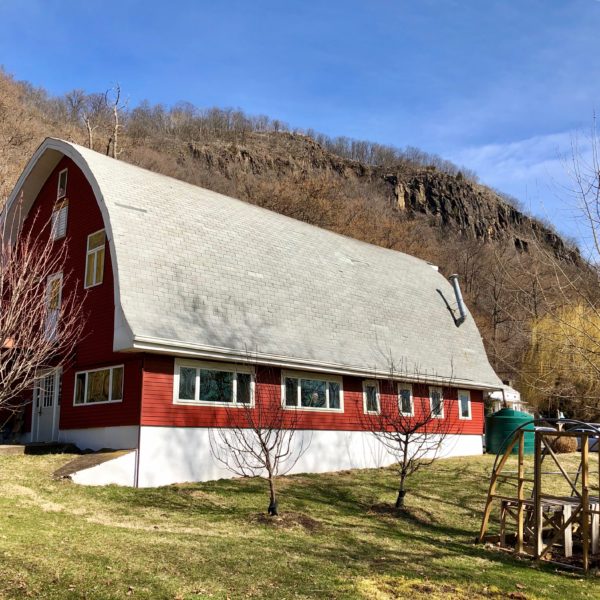 Marydell Faith and Life Center summer camps in Upper Nyack enabled inner city kids during and after the depression to experience fresh air, nature, learning, and religion. In 1937, 112 children, 33 mothers, and 72 working girls were able to spend at least one week in the country. Fresh milk was needed for the campers and for the resident sisters at what was then called Save-A-Life Farm. But cows require a barn, barns cost money, and the sisters were neither carpenters nor wealthy. To provide shelter for their cows, the sisters opted, like many others in the first half of the 20th century, to order a Sears kit barn from a Sears, Roebuck and Co. catalog.
Sears Kit Barn
Sears' mail order catalogs were the Amazon or Ikea of their day. Sears launched mail order kit homes (also called mill-cut houses, pre-cut houses, mail order homes, or catalog homes) in 1908. Building on the successful launch of kit homes, they began offering four different styles of kit barns in 1911, although they were not pre-cut until 1918. In their 1919 Book of Barns catalog, 27 different barn styles appeared, including gambrel, gabled, gothic and octagonal styles. In 1929, Sears winnowed the list down to 18 popular barns. Gambrel was the most popular, followed by gabled and gothic styles. Montgomery Ward and Company and Gordon-Van Tine Company, among other companies, also sold kit barns but none were as successful at it as Sears. The depression killed housing and barn starts, and with it kit barns declined and were gone by WWII.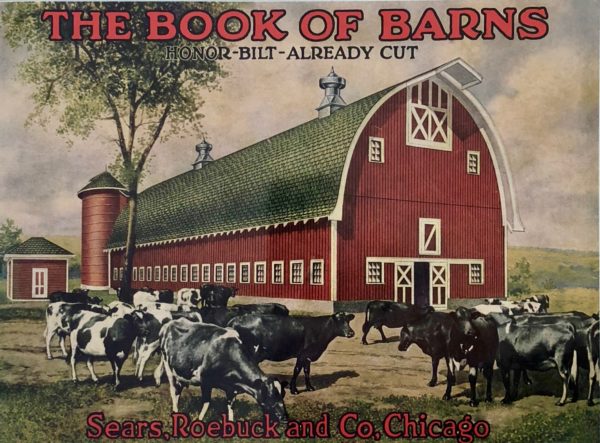 Pre-cut barns were popular because they provided real savings, as much as 50%. Lumber costs were less because Sears was buying lumber in bulk and no lumber was wasted. Barns went up relatively quickly, further reducing costs. For those without ready cash, financing was possible through Sears with a term of up to five years at 6% interest. Should they be needed, Sears would provide carpenters. Most Sears' barns were ordered in the Midwest. In 1925, Sears acquired a 40-acre lumber mill and yard in Newark NJ to open up the East Coast market. The kits were shipped by railroad. A good-sized barn would require about four or five railroad cars.
Every building element excepting the foundation was included: detailed plans, precut lumber, framing timber, trusses, plank flooring, shingles, window sash, nails, screws, bolts, hay carrier, track, and rope. Each part was numbered. Customers had their choice of paint colors: red, gray, yellow, or maroon. Trim paint was white, but customers could order six other colors that were also used as kit house colors. Cattle stalls, feed racks, custom barn doors and windows, and majestic gothic and modern ventilators for the roof were additional options.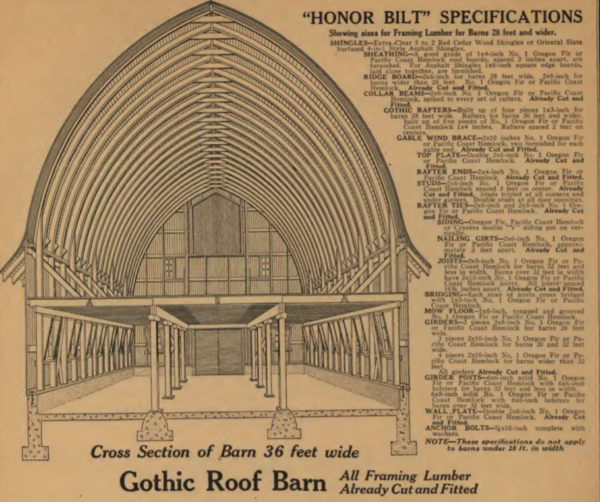 Braced rafter or balloon and trussed roof styles were most common. The Gothic barn was especially elegant when viewed from the inside. Built with arches constructed on site, the Gothic hayloft was entirely open and pleasing to the eye.
Barn Raising at Marydell
Imagine five boxcars of barn assembly materials arriving at the Nyack train terminal about a mile from Marydell. How did the nuns transport materials to Marydell? How did the barn get built? Do you picture the sisters learning to be carpenters and climbing ladders for a barn-raising? The answer is simpler than that.
The sisters of Our Lady of Christian Doctrine, formed in 1910, opened a settlement house at 172 Cherry Lane in the Lower East Side of Manhattan. Settlement houses in America started in the 1880s to provide a better life for the poor and immigrants to America. The sisters sought to provide spiritual nourishment in addition to the physical. In 1924, while looking to provide immigrants with a nature-centric experience, the sisters were given a farm in Upper Nyack. The donor soon died without paying the entire mortgage. The sisters managed the loan and brought the run-down, non-working farm up to speed.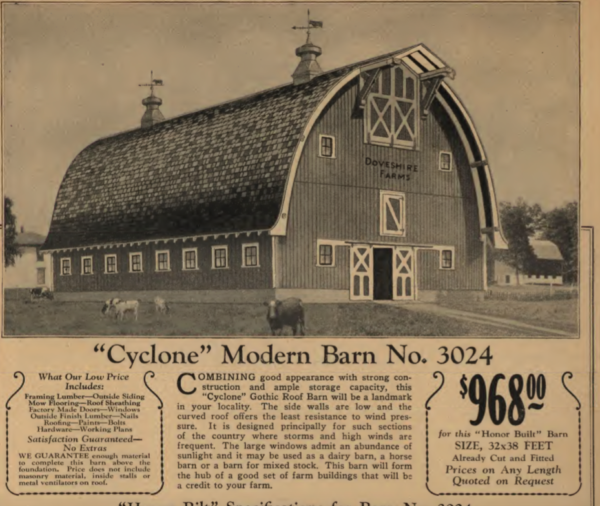 New farm buildings were needed, including chicken coops and a dairy barn. Ever mindful of costs, the sisters ordered an attractive barn from Sears: a 30 x 50 ft. gothic style barn, called the Cyclone.
Unemployment was a given as the depression began. According to Sister Veronica Mendez, the nuns at the Settlement House on the Lower East Side put out a notice asking who would like to work. Many men answered the call and came to Upper Nyack where they lived onsite until the barn was finished.
The Barn named for Kateri Takakwitha
Once the sisters stopped farming, the barn was converted into a meeting place for campers. They named it Kateri Lodge. The name honors Kateri Tekakwitha, the first Native American to be named a saint.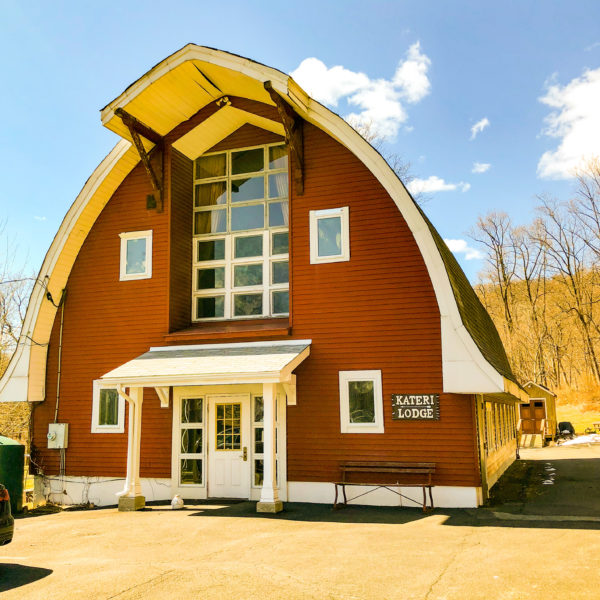 Kateri Lodge Today
The bright red barn still shows off its sweeping, arched roof from a high plateau beneath the sheer face of Hook Mountain. The front of the barn has been altered but the overhang at the arch that held the pulley to load hay is still in place. A large window replaced the hayloft doors. A covered entrance replaced the barn door. The side windows have been replaced but retain the original sash design.
Evidence suggests there was once a Gothic cupola with a cow weather vane. It seems to have disappeared during re-roofing. The top of the weather vane is just barely seen in a 1960 photo of campers in front of the barn. The original fir/hemlock siding has been covered with red siding. Inside on the lofty second floor, the exposed roof wooden arches make a wondrous pattern.

Kateri Lodge is the largest meeting hall at Marydell. Non-profit groups like
Strawtown Studios
, an art and nature program for children (and NNaV sponsor), and
One2One Learning
, an English language-training program, utilize the space. Kateri Lodge is also used as a central set for the Hulu series,
The Path
.
As the barn approaches 100 years, it is a majestic architectural tribute to the Sisters' generosity and faith.
See also:
Nyack People & Places: Maple Sugar Day at Marydell
Sources
The American Barn, Leffingwell, 1997
The Book of Barns, Sears, Roebuck and Co., 1919
Neighbors & Missionaries: A History of the Sisters of Our Lady of Christian Doctrine, McGuiness, 2012
Barns of New York, Falk, 2012
Photo Credits: Current Photos by Mike Hays, 1960 photo of Kateri Lodge Courtesy of the Nyack Library
Michael Hays is a 30-year resident of the Nyacks. He grew up the son of a professor and nurse in Champaign, Illinois. He has recently retired from a long career in educational publishing with Prentice-Hall and McGraw-Hill. He is an avid cyclist, amateur historian and photographer, gardener, and dog walker. He has enjoyed more years than he cares to count with his beautiful companion, Bernie Richey. You can follow him on Instagram as UpperNyackMike.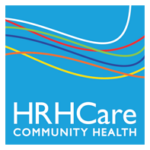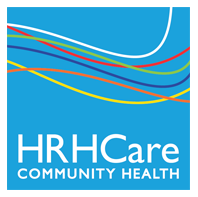 Nyack People & Places, a weekly series that features photos and profiles of citizens and scenes near Nyack, NY, is brought to you by
HRHCare
and 
Weld Realty
.