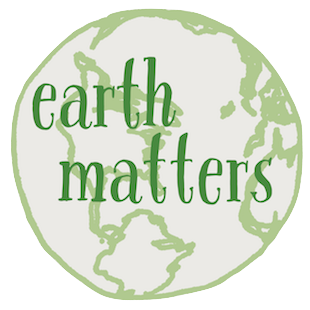 Earth Matters focuses on conservation, sustainability, recycling and healthy living. This weekly series is brought to you by Maria Luisa Boutique, Strawtown Studio and Summer Play Camp at Blue Rock School. 
If Earth Matters to you, sign up for our mailing list and get the next installment delivered right to your inbox.
by Susan Hellauer
If you're an average human trying to avoid long-term medications, you might succeed with clean living, a simpatico doctor, and a good dose of good fortune. But if you're a fish in the Hudson River? Sorry, no such luck.
A recently-published study of the Hudson River from the Battery to just north of Troy has found concerning levels of common medications everywhere. The work was carried out in 2016 by  the Columbia University Lamont-Doherty Earth Observatory (LDEO) in Palisades, in collaboration with staff from the U.S. Environmental Protection Agency (EPA), SUNY Queens College, and Riverkeeper. Working from the Riverkeeper vessel, the research team sampled the length of the river twice at 72 locations each time.
The sixteen medications studied included antibiotics and common scrips for high blood pressure, high cholesterol, epilepsy, ulcers and heartburn, along with the over-the-counter aspirin substitute acetaminophen. Highest concentrations were found around sewage outfalls, like the Orangetown doubleheader flowing from the town treatment plant and its much larger neighbor, the Rockland County Sewer District #1.
Science to fish: "You're soaking in it!"
This isn't the first water test for pharmaceuticals in the Hudson. In 2015, Cornell University scientists detected them, along with other pollutants. Antibiotic resistant bacteria were also found in the Hudson in a 2013 LDEO study. That research was led by aquatic biologist Dr. Andrew Juhl, who was also involved in the recent pharmaceutical testing. He spoke to Earth Matters last week about this important baseline research, which he called "not the first step, but pretty early in the process."
"There's a high population density here in the Hudson Valley, with a lot of people taking medications, and there's a lot of sewage," Juhl said."So it's not that surprising that there are relatively high levels here." Hot spots near sewage treatment outfalls at Yonkers, Kingston, and Orangetown are no surprise either. But it's what happens farther from those hot spots that got Juhl's attention: "The pharmaceuticals reached a background level that is pretty high in comparison to other systems that have been studied in the U.S."
Many pollutants have clear safety guidelines based on extensive research, but Juhl said that  we don't really know what levels of pharmaceuticals are of concern for different kinds of organisms. "That's why we call pharmaceuticals an 'emerging contaminant,' he said. "We know that these compounds are biologically active—that's why we take them—so we can feel fairly confident that they will have some physiological impacts on organisms—fish, shellfish and other aquatic creatures—that are bathing in this complex mix of medications at every life stage. Even though the level is relatively low, the cumulative effects of this chronic exposure could be significant," Juhl said.
Down the drain
How do these medications get into the Hudson River? People do what they shouldn't: They pour unused medications down the drain, or flush them down the toilet, instead of disposing of them properly. Or they do what they must: They excrete unmetabolized medications into the sewer system.
With no data to show what level of pharmaceutical residues are harmful, water treatment plants are not required to test for or remove them before processed water is put back into the river. And some untreated sewage gets pushed into the river when heavy rainfall or flooding overwhelms the system. (Slip linings are now being added to sewer pipes in Orangetown to help address this problem.) By detecting both caffeine (which we mostly metabolize) and sucralose (which we mostly don't) along with pharmaceuticals, LDEO researchers determined that the study medications were found in both treated and untreated sewage.
It's pretty easy—and crucially important—to dispose of medications the right way, even though it takes a little planning (see box). Would it help to remember that it's not just fish that depend on the Hudson: 100,000 people rely on it for drinking water as well.
Now, what about the other way that pharmaceuticals get down the drain?
In one end . . .
Are human excretions of unmetabolized medications just a fact of modern life, destined to accumulate in our waterways and fish? "In general, I'm a big fan of beginning-of-the-pipe solutions, rather than end-of-the-pipe solutions, which tend to be very expensive," LDEO's Juhl said.
And Juhl's not alone. More and more medical professionals are taking a hard look at the problem of overprescribing, especially for the elderly.
To explore the ins and outs of medication, I spoke with Dr. Dana Corriel. The Pearl River internist, who is also the Director of Quality at Highland Medical PC, told EM that she often works with her patients on lifestyle changes that can help them drop some of their chronic medications:
I think it is a crucial aspect of medical care, and should be discussed as a possibility at the initiation of a medication plan. There are, of course, medicines that cannot be tapered off, or even stopped altogether. It is important, for this reason, to schedule a visit to discuss all medications on your list with your physician—not only because you should understand which one treats what ailment, but also to identify any of them that could be eventually dropped. Ultimately, your health is in your own hands: You and your doctor make a team, and work together.
Dr. Corriel blogs about tossing medications, and more.
But wait, what happened to that great Rockland County med takeback law?
Perhaps you recall the county's comprehensive first-in-the-state prescription medication takeback law that was passed and signed last year, with more than a little fanfare. So, what's up with this landmark legislation?
That county law was almost immediately put on hold, pending passage of a state takeback bill that would have superseded it, according to Stephen Powers, Director of Public Policy and Intergovernmental Relations, Office of the County Executive. That state bill, however, was vetoed last December by Governor Andrew Cuomo, who said that it was too limited in scope and inherently unfair to consumers. Cuomo asked the Department of Environmental Conservation (DEC) to study the matter and issue a report, which is due on May 15.
Meanwhile, a new Drug Take Back bill was introduced in January 2018 in both the State Senate (S7354) and Assembly (A9576). It would require drug manufacturers to pay the freight for a convenient takeback program. Pharmaceutical companies lobby against such bills in N.Y. State and elsewhere. They advise people to take all of their medication, and, if necessary, to use twice-a-year national drug takeback day events, or dispose of unused medication in the trash.
How to deprescribe the Hudson
Learn more:
Email
Earth Matters

Read Earth Matters every Wednesday in Nyack News And Views, or sign up for the Earth Matters mailing list.
Earth Matters  focuses on conservation, sustainability, recycling and healthy living. This weekly series is brought to you by Maria Luisa Boutique, Strawtown Studio and Summer Play Camp at Blue Rock School.