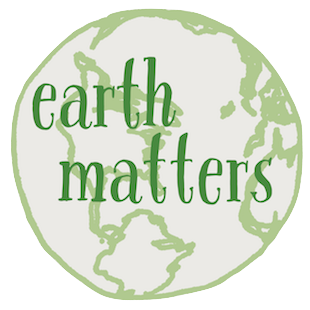 Earth Matters focuses on conservation, sustainability, recycling and healthy living. This weekly series is brought to you by Maria Luisa Boutique, Strawtown Studio and Summer Play Camp at Blue Rock School. 
If Earth Matters to you, sign up for our mailing list and get the next installment delivered right to your inbox.
by Susan Hellauer
Picture Antarctica: a vast expanse of unchanging ice. Now, prepare to learn otherwise.
The seventh continent's ice-in-motion, and its impact on the rest of our warming planet, is the life work of Dr. Robin Bell, Research Professor in Marine Geology and Geophysics at Columbia University's Lamont-Doherty Earth Observatory in Palisades, NY (LDEO).  The world-renowned scientist, a West Nyack resident, drew a full house last Thursday at a joint meeting of the Rockland Sierra Club and NJ-Rockland 350.org.
Besides her position at LDEO, Bell is also president-elect of the American Geophysical Union, where she'll assume office in 2019, the 100th anniversary of the 62,000-member international "community of Earth and space scientists that collaboratively advances and communicates science and its power to ensure a sustainable future."
Landmark benchmarks for polar ice
There's no question that Robin Bell is the ideal scientist for that sustainable future. And for our time, too. Her resume staggers under impressive array of awards and accolades for her ground- (or ice-) breaking research. But she's also a natural communicator—energetic, optimistic, and brimming with passion for both her work and her planet. Bell arrived at the Suffern Library meeting armed with a slideshow: mostly bright snowy white, broken up by charts and graphs revealing a threat to our seacoasts in the changing polar ice.
Why is Robin Bell's research so widely acclaimed and important? Her studies of polar ice, which began with a PhD-student trip to Antarctica in the 1980s, have created a comprehensive benchmark against which future scientists can measure ongoing ice changes at the poles. 
There's ice, and then there's ice . . .
Before Robin Bell will tell you what she does, she makes sure you know that she doesn't do it alone. Bell is part of a team of scientists at LDEO and around the globe. That effort is funded by the National Science Foundation (NSF), NASA, and, increasingly, private foundations that support climate change and resiliency research.
And what exactly does she do?
"My job is to understand how ice sheets work," said Bell. "We image it, and study it, to answer questions about how much and how fast sea level will change."
There are statistics and data to indicate how fast it is changing but, according to Bell, the only way to answer the question "why" is to get "up close and personal." And so during Bell's 30-year career of ice tracking, she's put together ten lengthy expeditions to both Antarctica and Greenland, to peer at our three sheets of polar ice: Greenland in the north; East Antarctica ("the freezer") and West Antarctica ("the refrigerator") in the south.
The ocean is not a bathtub
After decades of research and data gathering, it's become clear, Bell said, that "the ocean is not a bathtub." Not all polar ice melt will affect sea level rise equally. And not all ice is created equal. "First, there's sea ice. It's less than a foot thick—more like the skin on your hot cocoa." Bell noted that there's a lot less, at both poles, than there used to be. "It's in the water already and, like melting icebergs, won't impact sea level."
The warming Arctic sea, with its disappearing sea ice, however, does have an effect on our weather patterns. It pushes the jet stream down into a meandering path that brings extremely cold temperatures south—something we got uncomfortably familiar with in last December-January's cold snap.
What about those coastal ice shelves, which surround and hold back the polar ice sheets? They're already in the water, and thus also accounted for in current sea level. But, Bell said, "it's the ice that's not in there yet that matters. And it matters because it is thick ice." 
Climate change is happening faster in the polar regions, and as the ice changes, it goes into the global ocean. Sea level is rising almost everywhere.  But if we're going to adapt to it in the future, we need to understand whether in the next hundred years it is going to go up to my waist or up to my head.          — Dr. Robin Bell
All eyes on Antarctica
Antarctica's ice sheets hold about 90% of earth's polar ice, so any sudden loss of their supporting ice shelves could have quick and catastrophic results for earth's seacoasts. This explains Robin Bell's and other scientists' hyperfocus on the southern pole. "Every bit of Antarctic ice that falls into the ocean impacts our New York coastlines directly, whereas it's not a 1:1 with Greenland's ice sheet," Bell said.
And it looks like more ice is on the way. "The Antarctic glaciers are now moving up to two miles a year—really moving!—like a giant conveyor belt pushing ice into the ocean," said Bell. "We don't think of ice as flowing, but it does. This is what we care about."
To track this melt, researchers fly around in planes to measure advancing cracks in the ice. And because ice gets thinner as it moves faster—like silly putty or pizza cheese—its falling height can be measured with aircraft-mounted lasers. And if there's less ice, it will weigh less. The changing mass of an ice sheet can be plotted by two spacecraft chasing each other. Bell explained that these three signals of ice-sheet melt in Greenland and Antarctica are reflected in accelerating sea-level rise around the globe.
Water, ice, and ocean
Robin Bell's Antarctic research teams don't just look at water on top of ice—seeping into crevasses to jackhammer off a crucial ice shelf, or rushing harmlessly across glaciers into spectacular waterfalls. Using radar from airplanes, they study the lakes, rivers and even soaring mountain ranges that lie beneath the two-mile-thick ice sheet that coats the continent. "Water underneath the ice sheets can act like grease, helping ice to slide around," Bell said. Her team has even studied reports about ice-sheet water from early-20th-century South Pole expeditions.
Bell then showed a graph of possible sea-rise levels by the year 2100. "Ice sheet models have been developed that predict up to two meters of sea level rise by then, but there are a whole lot of lines here," she said. "This is my job: Which of these lines is right?" So she goes with her team to Antarctica, as if she's going to a distant galaxy, and painstakingly collects every little bit of data.
Antarctica is warming, and warming faster than anywhere else. This iceberg rolled off the end of an iceberg conveyor belt — the Larsen C. We would worry if the conveyor belt disintegrated.  We have seen two nearby ice shelves disappear. It is important to look at the long term warming trends.    — Dr. Robin Bell
The home front against sea rise
"The poles matter to us, right here in our community," Bell told her audience. "As residents of this planet, we all need to reflect on our contribution, and be responsible for the future." 
Bell doesn't just talk the talk. With the human contribution to earth's temperature rise beyond dispute, Bell and her husband, Karl Coplan, a Professor of Environmental Law at Pace University and chief outside counsel for Riverkeeper, Inc., have put themselves on a four-ton-a-year "carbon ration" (which is dwarfed by the American average of 44 tons per year). Air travel and heating are their household's biggest carbon budget items. "Karl is meeting his budget. And I'm really trying," said the pole-hopping scientist.
But Bell and Coplan insist that they—and we—have fun while doing our part: "I came here in an electric car tonight, and we have these awesome electric motorcycles . . ."
Learn more:
"Nyack Sketch Log: Local Scientist to Lead National Organization with Global Impact," (Nyack News and Views, 11/1/16)
"Wonder Woman: Lamont Polar Pioneer Robin Bell" (Lamont-Doherty Earth Observatory News, 3/8/18)
"Robin Bell Doesn't Think Science Should Be Political" (New York Times Magazine, 1/31/18)
"Miles of Ice Collapsing into the Sea" (New York Times, 5/18/17)
"Scientists nearly double sea level rise projections for 2100, because of Antarctica" (Washington Post, 3/30/16)
"Water Is Streaming Across Antarctica" (Lamont-Doherty Earth Observatory News, 4/19/17)
"Hot and Cold Running Planet" (Nyack News and Views, 1/10/18)
"It's Bottoms Up For Antarctic Ice Sheets"

(NPR, 3/4/11)
Email
Earth Matters

Read Earth Matters every Wednesday in Nyack News And Views, or sign up for the Earth Matters mailing list.
Earth Matters  focuses on conservation, sustainability, recycling and healthy living. This weekly series is brought to you by Maria Luisa Boutique, Strawtown Studio and Summer Play Camp at Blue Rock School.