by Mike Hays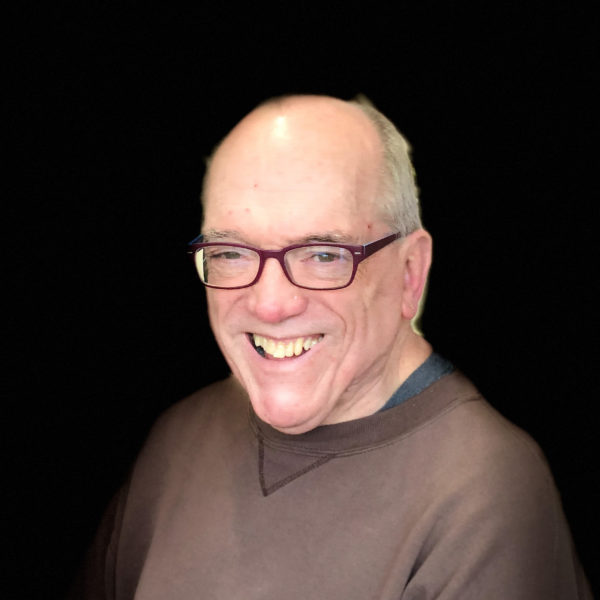 Hal Parker has framed tens of thousands of oil paintings, watercolors, posters, photographs, line drawings, athletic jerseys, and other ephemera. Not knowing exactly where art is to be hung, he uses a light touch with his  Corner Frame Shop customers to deliver the best design solution for the work itself. His shop on South Franklin at Depew has many loyal repeat customers who have followed Hal for their framing needs at five different locations in downtown Nyack.
Apprenticeship and The Burd House
Hal Parker was born in Maine and he originally came to Nyack in 1966 to attend Nyack College, intending to become a minister. While looking for part-time work to pay his college bills, a friend suggested he take over his job, framing art at in the back of Sam's Glass & Paint shop. Sam's was a long-term family-run business located at 163 Main Street (now the home of Patisserie Didier Dumas).
Parker was good at math and could work with his hands, so he was a perfect apprentice. He learned how to join frames, cut glass and mats, and dry mount art. He worked at Sam's part-time during the school year and full-time in summers. Reassessing what he wanted to do after college, he found himself staying on full-time at Sam's for a number of years.

In 1972, he opened the Burd House at 55 Burd Street, in a beautiful early-19
th
century two-story building that slopes and sports an unusual card-deck frieze. The space was shared with one of Nyack's early antique stores, Burd House Antiques. A door on the right went to the antiques store; the door on the left led to Parker's shop.
The first year for most businesses is tough. To make ends meet, Parker had a second job as the breakfast chef at the Strawberry Place, a popular local restaurant. He remembers the owner, Gwen Franco, fondly, for she took him on at a time of need. The long days at two jobs paid off and Parker established himself in Nyack.
Burd House Moves to new locations
By 1975, Parker had moved to a more visible location at 6 South Broadway, now the home of Tree of Chocolate. The front of the store housed The Gallery in Nyack, and Parker did his frames in the back.
In the late '80s, Parker moved to an even better location: 102 Main Street, the site of the now closed restaurant and tavern, the Pour House. This time he had his own gallery in front, as well as the workshop in the back. But his stay at 102 Main was short lived. He soon had to move again, this time across the street to 125 Main Street, on the second floor of the aging shopping plaza now called Riverspace. (Chinese Martial Arts & Educational Center now occupies the space.) In 2007, he closed the store and worked as a personal assistant for two years.
The Corner Frame Shop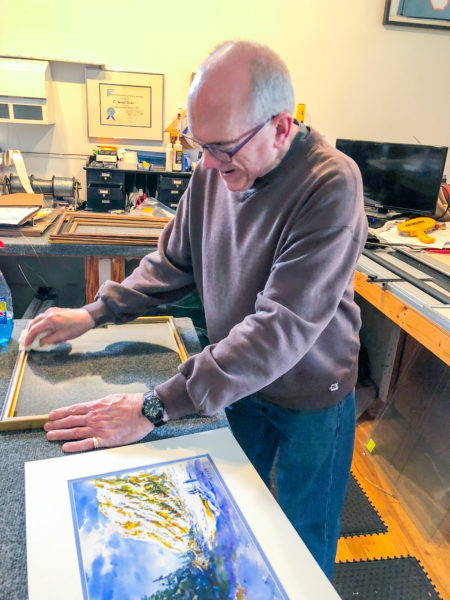 In 2009, Parker got back into the framing business, opening The Corner Frame Shop at the corner of S. Franklin and Depew. Parker says it is his best location out of his five shops. The attractive two-story 19th century brick building was restored in the early 2000s. The space is light and airy with a view of the Nyack Community Gardens across the street. Frame styles are displayed on the back wall of the front room. His workshop is in the back.
Each month, Parker hosts an opening for his Artist of the Month, with new artwork mounted on a wall in the front of the store. In February, he hosted works from RoCA and in March he features watercolors by Mary Ann Heinzen. As an indication of the success of Parker's business, his Artist of the Month gallery is booked through 2019.
From Grocery to Frame Shop: A Brief History of the Building at 40-42 S. Franklin Street, Nyack
The S Franklin block now known for art, an optician needs and a laundromat used to be the terminus for the Northern Railroad. The brick building at S. Franklin St. and Depew was built around 1875. Northern Railroad train tracks terminated just across the street at a "roundhouse turntable" where trains were turned around. The Nyack train station was one block away.

The
Nyack Brook
, which seems to touch so many important downtown Nyack properties, ran north to south along the train terminus before turning east behind the train station to the Hudson River. The brook can still be seen above ground between the Community Gardens and the Nyack Plaza apartments.
The first occupant of the building was the J.T. Gaynor & Co. wholesale and retail grocery. Grocers mostly sold dry goods, eggs, and butter, with meat purchased from a butcher shop, fish from a fish store, and fruits and vegetables at another store. To service the farms that surrounded Nyack at the time, Gaynor had a seed and grain store next door, at 44-46 Franklin St.
By the early 1900s, G. F. Dorsey Grocers occupied the space at 40 Franklin. Dorsey, like Gaynor, had delivery wagons. Both businesses offered home delivery, a service that is coming back in style, offered by Internet companies like Blue Apron and FreshDirect.
By 1996, B&M Produce occupied the grocery space next to a take-out hamburger and fried chicken shop. New owners renovated the building, creating a modern interior space with a refreshed 19
th
century exterior including stone window lintels, cornice molding and brackets. The building at 40 Franklin St was home to Nyack Fitness for several years before the Corner Frame Shop moved in. They have since moved down the street to where Christopher's warehouse was once sited.
From grocery to art shop framing, the building has been a silent witness to thousands of train riders and citizens of our small village.
Photo Credits: Grocery photos Courtesy of the Nyack Library. The photo of the railroad turntable is shown unattributed in Nordstrom's book,
Nyack in Black & White
. Photos of Hal Parker and 55-57 Burd Street by Mike Hays.
Michael Hays is a 30-year resident of the Nyacks. He grew up the son of a professor and nurse in Champaign, Illinois. He has recently retired from a long career in educational publishing with Prentice-Hall and McGraw-Hill. He is an avid cyclist, amateur historian and photographer, gardener, and dog walker. He has enjoyed more years than he cares to count with his beautiful companion, Bernie Richey. You can follow him on Instagram as UpperNyackMike.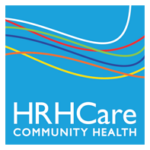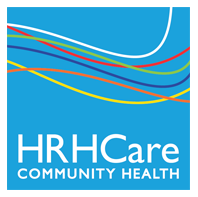 Nyack People & Places, a weekly series that features photos and profiles of citizens and scenes near Nyack, NY, is brought to you by
HRHCare
and 
Weld Realty
.