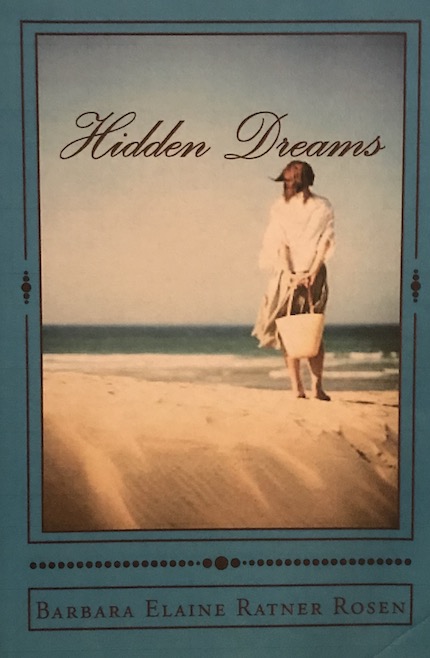 by Barbara Elaine Ratner Rosen
Upon retiring from my job as Medical Records Director at Rockland Psychiatric Center, I needed to do something constructive. I went to Rockland Community College to audit a class. I did not need college credits, as I have a Masters in Public Administration. I was not interested in a very hard class, such as physics or math. I wanted something  fun.
After being given several green computer sheets to find a course that was open for audit and being told class after class was closed, I lost patience and excused myself.  The woman in charge said, "don't go, here is a list of senior classes off the campus."
I went to a creative writing course in New City Library, having no experience in writing, but was willing to try it. The first day, I was overwhelmed at the quality of the writing of the people in the course. I preserved and wrote as instructed a two page story. I thought it was quite good. I was told that this was a very good outline, a very positive comment, but nevertheless not of very good quality. After the class, I told the instructor this was a little out of my league. She begged me not to give up and to continue writing and being part of the class.
I'm so glad she encouraged me. The instructor gave me handouts regarding different aspects of writing which were very informative. I learned some of the basics of writing from listening to the stories from my classmates. I've always been an avid reader and from creative writing I realized that I did not read correctly. I was anxious to finish the story and many times omitted what I thought was superfluous information such as background descriptions. Boy was I wrong. In the class, we handed out papers to each other and then read or read out loud. It was then critiqued. It was made very clear from the instructor that criticism was to be positive and constructive. None of us put down anything about our work.
After a few years, the group got too big. A few of us broke into a private writing set meeting at one of our homes. We followed the same pattern. After a while, I was encouraged to continue writing more than two page stories. I started to write and write, which eventually became my book, Hidden Dreams. In the meantime, my work was still being reviewed and critiqued when finally after a few years my book was complete. It became time for editing, but my group broke up. On my own, I was re-reading page after page and making additions, finding omissions and making general changes. This was not quite a joke. It became a challenge. After much work for several years, I still felt it was not ready.
So, I hired an editor just to make it into correct book order, for instance, making sure the last page of the chapter did not have just one or two lines. He did not edit the material as I wanted it to be written by me. I felt it was complete and self published Hidden Dreams. Is quite something to see the cover with the title and my name as author.
I have not solicited the book nor did any book readings nor look to sell it. I rather look at it as something I created as well as something that I composed to give to my children. I'm quite pleased. I've also written the second book and I'm in the process of editing and rewriting. Hopefully it will be done eventually.
Barbara Elaine Ratner Rosen is a student at the Learning Collaborative. She currently lives in Tappan and is married to Marvin (cozy name, Hank) and is the mother of three sons and two daughters (in-law) – Scott and Debra, Keith and Nancy and Douglas.  She is fortunate to also be the grandma of Samantha, Max and Jessica. When Mrs. Rosen retired from her position as Medical Records Director of a New York State Psychiatric Facility, she joined a creative writing group – hence the beginning of a new endeavor.
Words & Images is a column that features the work of students from Bill Batson's sketch logging class at the Learning Collaborative.  
Thanks to Editorial Assistance Bonnie Timm.