It's a weekend to look to the skies…or gaze into your lover's eyes. With Valentine's Day right around the corner, enjoy a romantic night out with Anna Veleva at the Union Arts Center. Buy a peace of world history at the FOR Estate Sale or groove to 80's tunes with DECOSTER at Nyack's Art Cafe. Look to the skies above Croton Point Park at the Hudson River Eaglefest. On Saturday, celebrate Mardi Gras in Nyack with great musicians, food, drink and dance.
Friday
Rockland County resident and opera star Anna Veleva presents Valentine Inspiration featuring a cast of outstanding world stage performers to celebrate Valentines Day. With friends, special guest Broadway star Rita Harvey, soprano Samantha Banton, pianists Nadejda Vlaeva and Diana Hughes, she will perform timeless holiday tunes including festive arias and songs from "La Boheme," "La Traviata," and "Carmen", "Cats" and masterpieces from the classical piano repertoire. All seats include one beverage (wine, beer or two gourmet soft drinks). Tickets are $25 and available online or $35 at the door. Show begins at 7:30p, Union Arts Center, 2 Union Ave, Sparkill.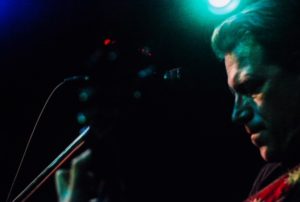 Fans of 80´s music should head to the Art Café, to see DECOSTER, an acoustic pop duo from Brooklyn/Queens, NY featuring Paul DeCoster, songwriter, vocalist, and guitarist, and Rich Kulsar, drummer for the Halley DeVestern Blues Band, on percussion. Though they are only two, they bring the thunder of a bigger band and will perform original music with sounds from artists like Tears For Fears and Sting and have the dynamics to keep your attention and the tenderness to touch your heart.  No cover charge.  9p, 65 S Broadway, Nyack.
Fellowship for Reconciliation Estate Sale. Purchase a piece of Shadowcliff history and do your part for world peace, as all profits from this sale will be donated to F.O.R.. Fri, Sat & Sun 10a-4p, 521 N Broadway, Upper Nyack.
Engage in the exciting world of Murder Mystery & Ghost Hunting. Enjoy an exquisite Italian dinner while wearing your detective's hat. Psychic readings (first come, first served) and a ghost hunt to follow dinner. Silvio's Italian Villa, 7:45-11:30p, 274 State Route, 94 S, Warwick.
Vocalist Joan Osborne sings her "Dylanology – Songs of Bob Dylan" at Tarrytown Music Hall. 8p, 13 Main St, Tarrytown.
Saturday
Spot eagles in the wild at the 14th annual Hudson River Eagle Fest, a celebration of the bald eagle's return to the Hudson Valley.  There will be eagle shows, bird walks, food trucks, children's activities and bus tours to the numerous viewing sites. Croton Point Park, 9a, 1 Croton Point Ave, Croton-on-Hudson.
ArtsRock hosts Milk and Cookies Playhouse's The Grand Falloons, the first low-sensory show for children and families. A hilarious variety of circus and physical comedy in a calm and well-lit room, for all ages and needs at The Nyack Center. 2p, 58 Depew Ave, Nyack.
Get out of the chill of winter and celebrate Mardi Gras with Nyack's own super trumpeter Steven Bernstein. Enjoy the warmth of a New Orleans-style music, food, drink & dance party at the Nyack Center. 8p, 58 Depew Ave, Nyack.
Come on down to The Rivertown Taphouse for a fun night of live music with the Rock & Roll Trio Bah-Roo. Craft beer, specialty cocktails and a wonderful atmosphere are awaiting you. 8p, 5 Roundhouse Rd, Piermont.
Sunday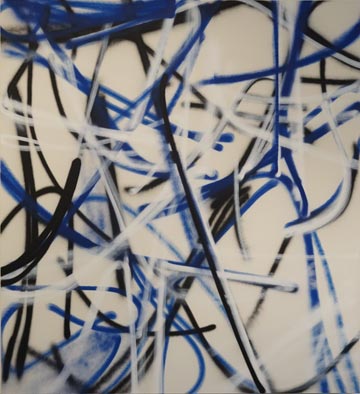 Find a gift for your Valentine at Soul Flyte's first ever Artisan Winter Market. Choose from jewelry, herbs, tea, pottery and so much more. Or pamper yourself with a massage in the "Healing Arts Room." Stay late to experience a unique "Silent Disco Dance Party." 9a, 13 S Broadway, Nyack.
Opening reception for Liliane Tomasko´s "12 nights x dreams" exhibit at The Rockland Center for the Arts (RoCA). 1-4p, 27 S Greenbush Rd, West Nyack. Exhibit runs through March 11. Regular hours: Mon-Fri 10a-4p, Sat & Sun 1-4p.
Celebrate Black History Month with the Nyack Pop-Up Chorus and sing along to the songs of Motown. Casa del Sol, 6p, 104 Main St, Nyack.
Next Week
Wednesday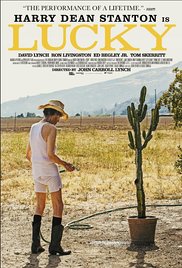 Rivertown Film screens Lucky a spiritual journey of a 90-year-old athiest and other characters who inhabit his off-the-map desert town. A love letter to the life and career of Harry Dean Stanton, and a meditation on mortality, loneliness, spirituality and human connection. 8p, Nyack Center, 58 Depew Ave, Nyack.
To get the Nyack Weekender delivered to your mailbox auto-magically every Friday morning, add your name to our mail list. Visit our
online sign-up sheet
to subscribe.
Bald Eagle Photo Credit: Ray Wright