by Parks & Trails, NY
New York State Governor Andrew Cuomo's Fiscal Year 2018-19 Executive Budget Proposal invests in parks and shared green spaces. Although changes at the federal level have made this a difficult budget year for NYS, Cuomo is standing by the environment and continues to make significant investments in state parks and historic sites, and the Environmental Protection Fund (EPF).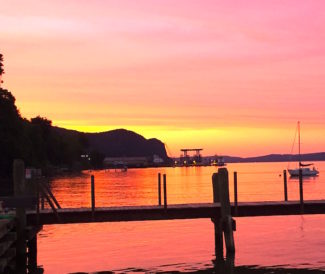 The proposal includes $300 million for the EPF, including $500,000 for the Park & Trail Partnership Program, a grant program for grassroots organizations. The EPF also includes another $1 million for the Connect Kids to Parks Program that reimburses transportation costs for school children visiting State Parks, Historic Sites and other environmental education facilities.
The Executive Budget Proposal includes $90 million for state parks capital projects, part of Cuomo's NY Parks 2020 plan to invest $900 million in critical projects at state parks and historic sites. As part of the $90 million, the proposal includes $15 million to build a new state park in Brooklyn's Jamaica Bay. This 407 acre park will be the largest in New York City, and will include 3.5 miles of trails, dramatically increasing access to open space and recreation opportunities for the community.
An additional $50 million in capital funding will complete the Hudson River Park on Manhattan's West Side. Originally supposed to be completed in 2005, this funding will leverage public-private partnerships and ensure that the Estuary Management Plan is complete.
The Capital Plan shows the governor's commitment to spending last year's appropriation to complete the Empire State Trail, a 750 mile continuous trail that expands outdoor recreation and economic development opportunities for communities it connects across the state.
Investing in parks and the environment is good for the economy and the planet. A recent report shows that state parks support about 45,000 jobs and are responsible for $5 billion in spending, a nine to one return on state investment.
PTNY (Parks & Trails, NY) is the state's leading advocate for parks and trails. Since 1985, they have been working to improve New Yorkers' health, economy, and quality of life through the use and enjoyment of green space.
See also: