by Mike Hays
Giving your sweetie a sweet for Valentine's Day has been a tradition since the Victorian era. And in the Village of Nyack, doing so has been easy for nearly that long. Nyack has had outstanding chocolate makers and confectioners for the past 125 some-odd years. Schmitt's and the Eagle Confectionery were two of the favorites in Old Nyack. Today, the tradition continues with Adams Chocolates and Tree of Chocolate.
1908-1971: Eagle Confectionery Store
The interior of the Eagle Confectionery Store was a sweet-lover's paradise, perfect for Valentine sweets wrapped as boxed gifts or consumed in store. A long soda fountain on one side faced a retail chocolate counter on the other side. In the back were small tables.
Tom and Chris Vasilow opened their store at 106 Main Street (now home of Casa Del Sol restaurant), offering candy and homemade ice cream, in 1908. In addition to local retail sales, they distributed confections as far as 100 miles away. Chris Vasilow was also one of the owners of Cascadian Springs, a soft drink manufacturer just over the Nyack line in Grandview. He died of a heart attack in 1947, and Tom carried on the store until 1971, when, at 95, the shop burned down.
Tom Vasilow became popularly known as the Candy Man in Nyack. He was known to build chocolate models of famous buildings in Nyack and other cities each Easter. In 1965, he spent 35 hours and used 200 pounds of chocolate (mostly white) to create a 2½ foot high, 250 pound reproduction of the Lincoln Memorial. The model was broken up on Good Friday, and served to customers and orphanages in the area.
1890-1958: Schmitt's Confectionery Store
Located at 84 Main Street, in a three-story brick building that Robert Schmitt built in 1890 (next door to the Luleich Bakery), Schmitt's made ice cream and candy. Schmitt used no artificial ingredients in his ice creams. His marble-topped soda fountain was among the most elegant in the county. He also had a lunchroom in the back with parlor tables and booths. Because the rear tables offered privacy along with sweets, it was a favorite for after-school events. A lot of couples met there, too.

Schmitt's was known for unusual ice cream flavors, like Biscuit Tortoni, Roman Punch, and Tutti Frutti. Over the years, they began to offer boxed chocolates, like Schraffts and Lovell & Covell candy hearts, rather than make their own.
Robert Schmitt ran the store until 1926. Elmer Blumenauer and his son would then take over the store and operate it 1958. The store then became The Clock restaurant. After a fire, the location became a popular diner called The Skylark. The management changed again a few years ago, and it is now known as Johnnycakes.
2018: Adams Chocolate (Nyack Farmers Market and Online)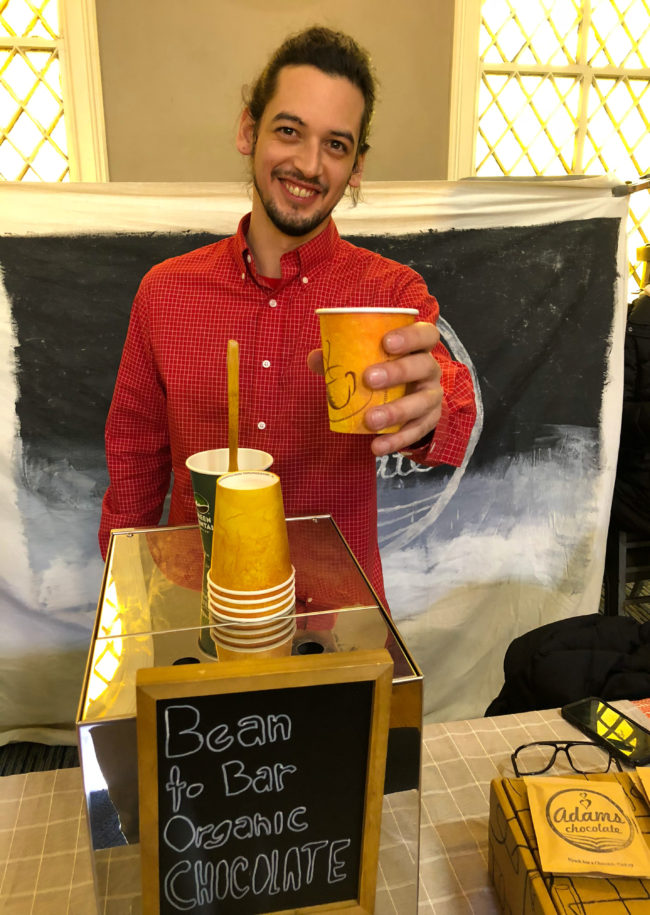 Adam Berrios is the only Bean-to-Bar chocolate maker in Nyack. Adam makes organic, dark chocolate bars that are flavorful and intense. He imports his own organic beans from Central and South America. Mostly, he makes single-origin chocolate, but sometimes mixes beans. Weather determines which country's beans are picked and ready at any given time. He is selling chocolate from Guatemala right now.
Chocolate is made at his manufacturing plant at 150 Burd Street in Nyack. Adam roasts, de-shells, and grinds his own beans using his own proprietary methods. The liquefied chocolate is lightly heated and poured into a branded mold.
During the winter months, Adam offers hot chocolate at his kiosk at the Nyack Farmers Market, indoors at the Nyack Center. In the summer, he is at the outdoor market every Thursday, always ready to discuss the flavor of his current product.
2018: Tree of Chocolate (6 South Broadway, Nyack)
Tree of Chocolate is a chocolate paradise with a wide range of chocolates including boxed Valentine gifts as well as individual chocolates and bars. And not coincidentally, early February is when customer traffic picks up .
The store has two full cases of chocolates, one focused on American favorites like almond bark and chocolate pretzels, the other on European caramels, truffles, and dark chocolates from world-renowned makers. One such chocolate maker, the Belgian Cote d'Or company, offers chocolates ranging from creamy milk chocolates with fillings and toppings to very dark chocolate complemented with Ethiopian coffee beans. Gluten-free, vegan, organic, and sugar- and nut-free specialty chocolates are also in stock.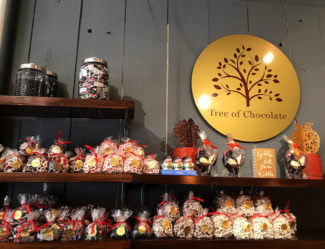 Along one wall are shelves of chocolate bars from Germany, Holland, Belgium and the United States, made by Dolfin, Mariebelle, Cote d'Or and Hudson Valley Naturals. Along the other wall are shelves of candies and chocolates of all sorts and tables with a wide variety of heart-shaped Valentine sweets.
Photo Credits: Adams Chocolates and Tree of Chocolate byMike Hays, Historical photos of Schmitt's and Eagle Confectionary courtesy of The Nyack Library with photo restoration by Sue Belisle.
Michael Hays is a 30-year resident of the Nyacks. He grew up the son of a professor and nurse in Champaign, Illinois. He has recently retired from a long career in educational publishing with Prentice-Hall and McGraw-Hill. He is an avid cyclist, amateur historian and photographer, gardener, and dog walker. He has enjoyed more years than he cares to count with his beautiful companion, Bernie Richey. You can follow him on Instagram as UpperNyackMike.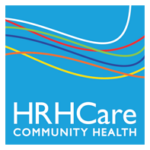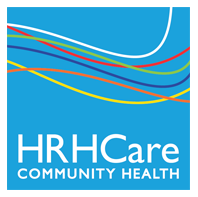 Nyack People & Places, a weekly series that features photos and profiles of citizens and scenes near Nyack, NY, is brought to you by
HRHCare
and 
Weld Realty
.