by Mike Hays
Marta Renzi, the choreographer and filmmaker behind Plow Plant Reap,  Thaw, and most recently, Her Magnum Opus, lives in Upper Nyack, which also happens to be the backdrop to many of her films. "I choose to shoot around here for the same reason I live here," she says, " access to nature, a low-stress environment compared to the bustling city nearby, and access to professionals who live in that high-stress city."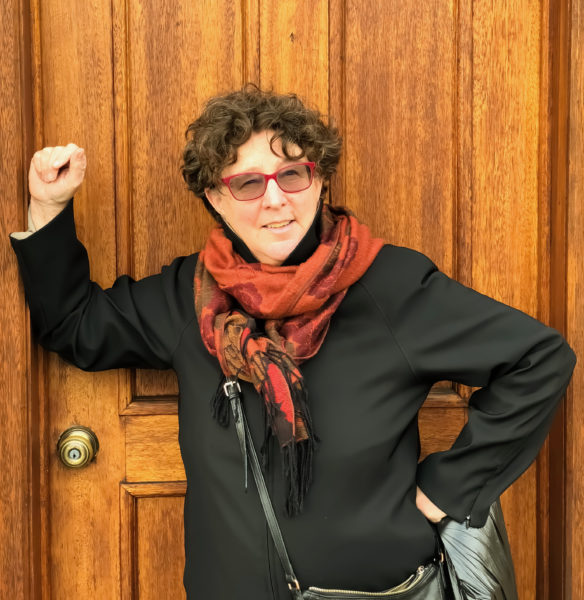 Renzi and her husband, the writer Daniel Wolff, discovered Nyack in 1981. They were introduced to the town by Sally Poundstone, the Mamaroneck librarian (Wolff grew up in Mamaroneck). In the same year, Renzi and Wolff found a fixer-upper near Poundstone's house, where they have lived ever since.
Dance and Choreography
Renzi began dancing at age seven, when she played Peter Pan in her teacher's garden in her hometown, Williamstown, MA. A "one-dance-instructor town," she says of Williamstown now, with a smile.
After moving to New York City in 1976, she gained experience dancing, including working under Twyla Tharp on the film Hair.
But Renzi was always more interested in choreography and teaching than performing. She has created over 75 dances and has taught in Chile and Paraguay. Her passion is to take her work outside the constraints of the concert hall and into new and unmarked spaces, often outdoors. She describes site-specific dances as liberating; they were often free to the public, and she found new audiences outside of the formal dance community.
Early PBS Dance Films
In 1981, the film world discovered Renzi. She was hired to conceive and choreograph a 30-minute video dance for PBS Boston New Television Workshop. You Little Wild Heart uses Bruce Springsteen's songs and is set in the then-gritty streets of Somerville, MA.


Renzi got a second opportunity to make a film, this time for PBS Minneapolis when she co-directed Mountainview with her brother-in-law, the filmmaker John Sayles (Return of the Secaucus 7, Lone Star,  and Brother from Another Planet are among his credits). In this work, Renzi began to explore storytelling through motion. The location for the piece was the old Mountainview Lodge on Mountainview Avenue, just west of the Upper Nyack border.
Self-Produced and -Directed Films
By the turn of the 21st century, inexpensive digital video cameras made creating more dance films possible. Since then, Renzi has self-produced dozens of short site-specific dance films, exploring the theme of movement through time. Her films have been shown worldwide.
In two illustrative short films, Renzi explores the idea of telling a story through pure movement: 2007's Porch Stories (filmed in North Adams, MA) and 2008's Incident at Chekov Creek (filmed in Clinton Corners, NY) are pure Renzi. The soundtrack is all music; no words are spoken. The films feature Renzi's core themes of nature, parties, spontaneity, multi-generational relationships and playfulness. Renzi manages to combine such themes with a surprising range of music, including klezmer and classical.




2017: Her Magnum Opus (2017)
Last year, Renzi was eager for a new challenge. She undertook making a feature film. Her Magnum Opus, Renzi's 63-minute debut feature, is a heart-warming narrative told through dance, song and nature. The film's joyful celebration of life is enhanced through the simple intentionality of mudra-like gestures and everyday rituals like dining, parties, and the changing of the seasons. Rather than dialogue, it features a score of classical and original music (including a song written by her son, Lorenzo).
??
The cast includes dancers who surround the film's main character, an aging choreographer and mentor (Aileen Passloff). Passloff's expressive facial and hand expressions provide depth; the acting is fresh, as if the actors were captured for the first time exploring nature and each other.
Upper Nyack residents will recognize much of the setting: Renzi filmed along Broadway, around the Upper Nyack Cemetery, and on North Midland Avenue. But the film primarily takes place in a small cabin on the Hudson River, behind a house on Perry Lane, a house that just happens to be the one that drew her to Nyack in the first place. And running through the film is the Hudson River, an apt metaphor for Marta's work: In both we see the passing of time and the timeless flow of life.
Her Magnum Opus has played at Rivertown Films, in Nyack, as well as at the Borrego Springs Film Festival. Soon it will be shown at the SF Indie Fest, in San Francisco, and at the Jacob Burns Film Center, in Westchester on April 3, 2018. 
Photo Credits: Mike Hays
Michael Hays is a 30-year resident of the Nyacks. He grew up the son of a professor and nurse in Champaign, Illinois. He has recently retired from a long career in educational publishing with Prentice-Hall and McGraw-Hill. He is an avid cyclist, amateur historian and photographer, gardener, and dog walker. He has enjoyed more years than he cares to count with his beautiful companion, Bernie Richey. You can follow him on Instagram as UpperNyackMike.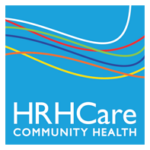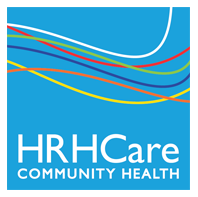 Nyack People & Places, a weekly series that features photos and profiles of citizens and scenes near Nyack, NY, is brought to you by
HRHCare
and 
Weld Realty
.