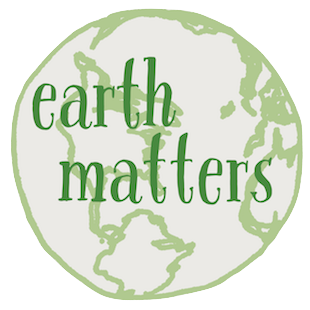 Earth Matters focuses on conservation, sustainability, recycling and healthy living. This weekly series is brought to you by Maria Luisa Boutique,  Strawtown Studio's Winter Break Mini-Camp and Summer Play Camp at Blue Rock School. 
If Earth Matters to you, sign up for our mailing list and get the next installment delivered right to your inbox.
by Susan Hellauer
Developers of a controversial renewable energy project, slated to pass through North Rockland, are pushing to get construction started. Here's what you need to know.
1. What is the Champlain Hudson Power Express?
The project, abbreviated CHPE (pronounced "chippy"), is a 333-mile, 1000-Megawatt transmission facility to be built by Transmission Development Inc. (TDI). Once power purchase agreements are in place, financing will be provided primarily by the powerhouse private equity investment firm Blackstone Group, LP. 
CHPE will send electric power in the form of High Voltage Direct Current (HVdc) through two cables, extending from the Canadian border across Lake Champlain, down the Hudson and Harlem Rivers and across the East River, terminating in a new facility in Astoria, Queens, where it will be converted to alternating current (AC). The CHPE transmission line will carry enough electricity to power about 1 million homes, according to TDI.
2. What is the timeline of the CHPE?
2010: Developers began applying for permits.
2013: The NY State Public Service Commission (PSC) approved CHPE.
2014: CHPE received its "Presidential permit," allowing it to cross the border into Canada. The other necessary permits are also in hand, according to TDI.
2019: The builders hope to begin construction. 
2022: Projected to take CHPE online.
Estimates have the cost at $2.2 billion. The project life is about 40 years. When no longer needed, the cables will be abandoned in place.
3. Where is this power coming from, and who's buying it?
According to CHPE Community Relations Director (and former Nyack Mayor) Jennifer Laird-White, there is currently no power contract in place. But the goal is to have the line carry renewable power from Canada. Laird-White told Earth Matters that TDI is "committed to transmit renewable power." Whether this is a binding commitment is not clear.
Hydro-Quebec, a Canadian government-owned power company, is adding to a series of dams that will generate enough electricity for more than one million homes, as part of a "sweeping expansion the government-owned utility began in 2007, with the intention of selling power to the U.S. where nuclear reactors are closing," according to a
recent report
in the Toronto
Globe and Mail
. Some of these new dams will flood forest areas, and have
stirred opposition
 from environmentalists and indigenous people in Quebec.
The "Northern Pass," a Hydro-Quebec sister project chosen to bring renewable energy to Massachusetts, has just been dealt what may be a fatal blow. It was rejected by New Hampshire's Site Evaluation Committee. There's some controversy about the Massachusetts, part of the project as well.
Earth Matters could not determine whether there are any New York buyers committed to purchasing the TDI/CHPE power yet.
4. The CHPE line was supposed to be buried under the Hudson River. Why the detour through North Rockland?
When the CHPE project was first proposed in 2010, Hudson River watchdog groups Riverkeeper and Scenic Hudson were concerned about laying ultra-high voltage cable in the sensitive river ecosystem. They commissioned a study, funded by CHPE, which pointed out a NY State Dept. of Coastal Management "critical habitat" area in the cables' path in Haverstraw Bay. CHPE and the two groups entered into a settlement agreement in 2012, with a route change that would avoid the habitat area, and travel through northern Rockland County instead. TDI/CHPE also agreed to underwrite a Hudson River habitat restoration trust fund of $117 million over the life of the project (35 years), administered by a private and public committee, including TDI, Riverkeeper, the NY State Dept. of Environmental Conservation (DEC), and others.
5. Does New York need this power from CHPE to replace the loss of Indian Point?
Probably not.
Riverkeeper president Paul Gallay joined the advocacy group in 2010, just as CHPE was beginning to seek permits. "We were told that there was an opportunity to bring 1000Mw of no-carbon power to New York, and we were also working to close Indian Point because of deeply concerning safety problems," said Gallay.
Gallay added that CHPE would bring in 50% of the power generated by Indian Point: "Now there's a new report issued a few weeks ago by the New York Independent System Operator (NYISO) that has identified 1900 Mw of other available power when Indian Point closes down in 2021. So, technically speaking, CHPE is not essential for closing Indian Point, but it could add to reliability and further reduce carbon loading."
The sources of power in the December 2017 NYISO report include two large natural-gas plants: the Valley Energy Center in Orange County, the Cricket Valley Energy Center in Dutchess County, and a smaller one in Bayonne, NJ. But the report goes on to stipulate that even without these plants, conservation measures and other grid efficiencies could almost entirely make up the shortfall.
6. What about our local and regional environmental organizations. Are they in favor of this renewable energy project?
Yes. And no.
Riverkeeper and Scenic Hudson, which worked to get the project routed around delicate Haverstraw Bay habitat, support this renewable energy project. But the Sierra Club Atlantic Chapter and its Rockland County group are opposed because, as they point out in a statement to Earth Matters, large-scale hydropower, though renewable, is not as squeaky clean as it might appear:
A renewable energy transmission line to replace energy from fossil fuels with energy from hydropower? Sounds like cleaner energy at first glance. However, a closer look reveals serious problems with hydropower and with this proposal. We need renewable energy, but we need to ensure that it is truly sustainable, not just apparently green, and that it will lead to local benefits, such as green jobs and infrastructure resilience. The construction of such major infrastructure would shape our energy future for decades to come so it is important that we get it right.
Hyperlocally, the Stony Point Action Committee on the Environment, (SPACE) sent Earth Matters their view on CHPE:
The new Rockland routing through the towns of Stony Point, Haverstraw and Clarkstown has been negotiated without any public hearings or disclosure of the Environmental Management and Construction (EM&C) Plan. The public was told of the MOU financial settlements only after they were agreed to by the town boards. We are very concerned that the town agreeing to a settlement before the NYS PSC issues the EM&C Plan will be binding before the details are known.  So the question remains the same: when will the tax-paying residents of  the be informed of what our elected officials have agreed to?
7. How far underground will the CHPE cables be buried? Any hazards associated with them

?
The cables will be buried four feet underground, and deeper when needed to avoid existing infrastructure. They'll be shielded, making electromagnetic fields no more detectable than normal ground radiation, according to TDI.  In case of a mishap that exposes a cable, the power is supposed to cut off in less than a second. "Once installed, the line will not be visible, and there will be no above-ground structures in Rockland, including cooling stations," said Laird-White. "The line will not be accessible to any unauthorized or unsuspecting persons and no emergency response will be required," she added.
8. The Rockland towns and villages along the CHPE land route won't get any clean energy from it. So why are they supporting it?
When the route was shifted to North Rockland, its towns and villages were not happy. They pointed to a number of environmental and safety hazards, as well as threats to public historic sites, like Stony Point's Waldron Revolutionary War/War of 1812 Cemetery. In 2014, shortly after CHPE received its "Presidential permit," the Town Board of Stony Point unanimously passed a resolution concluding that, "[d]ue to the significant potential for environmental damages, property damage, loss of life, victims, economic hardship, threats to job creation, community and individual public health and safety, the Town Board opposes the CHPE Project in its entirety."
But TDI came back to the towns in October 2017 with a new route that avoids the historic cemetery and stays away from the CSX rail line, with its mile-long freightloads of Bakken crude oil and other volatile chemicals. Instead, the cables will land at the Tilcon property and follow Park Road to  Route 9W. It will follow that busy road south into Congers, where they will cut back to the river near the Rockland Lake State Park Championship Golf Course.
It also helped that TDI offered a package of $31 million in incentives for roadway and other infrastructure improvements, and to compensate for disruptive construction in the towns of Stony Point, Haverstraw and Clarkstown. Add to that about $4 million in annual special franchise taxes for these municipalities and their school districts to be generated for the 40-year life of the project.
With the promised new revenue, the three towns, and the villages of Haverstraw and West Haverstraw, have now all signed a Memorandum of Understanding (MOU) with TDI, blessing the project and the 9W route. (None of the three town supervisors have responded to Earth Matters's inquiry about payment guarantees if the project were to change, fail, or be cut short.) The lone dissenting voice on the Stony Point Town Board was Deputy Supervisor Tom Basile, who cited reservations regarding a lack of transparency, unanswered questions, and the need for a better deal for his town in a statement.
County Executive Ed Day was one of the politicians who originally opposed the plan, but has now come around to it. In an email to Earth Matters he explained:
Clearly the initial rollout of this plan had pretty much every elected official, concerned citizen and business in opposition to it. My opinion of the project has changed to a more positive one, based on the support it is getting in the communities. That support has grown significantly and the benefits to Rockland are becoming obvious. As long as our local municipalities are seeing this as beneficial to their communities, the Rockland government will support that.
9. Will CHPE create local jobs?
One thing the project can't promise is any significant number of local jobs, temporary or permanent.
CHPE Director of Community Relations Jennifer Laird-White told Earth Matters that "[w]e are not far enough along in the construction planning phase to know exactly how many local construction jobs there will be; but we are committed to using union labor and as many local hires as possible." 
But several labor organizations, like NYAREA, view the project as just a "giant extension cord" from Canada, which will create jobs and bolster industry in another country, thus suppressing clean-energy projects and job growth in the New York.
10. New York State has set an aggressive goal to get 50% of its energy from renewable sources by 2030. Governor Andrew Cuomo just announced a

"master plan"

for offshore wind farm development. And the state also plans to increase resilience with a local

"microgrid"

solution to energy distribution. How does this CHPE "extension cord" from Canada fit?
According to a statement from New York State Energy Research and Development Authority (NYSERDA):
Offshore wind is but one component of an overall strategy to develop clean energy resources to help New York meet its mandate to have 50 percent of its electricity come from renewable resources by 2030. To meet the goal, the state is considering a variety of potential solutions that provide clean energy in a cost-effective manner. Another component of the state's Reforming the Energy Vision strategy is to include resources to improve grid resiliency which may be addressed through distributed energy resources, transmission solutions, and advanced controls, among others, including microgrids.
CHPE's Jennifer Laird-White added that the project uses smart-grid technology, and has the capability of helping to restart the electric grid in the event of a blackout.
11. What's left for CHPE?
CHPE is not quite over the finish line just yet–though it's close. The proposed Rockland route change to the 9W right-of-way will have to be presented to and approved by the New York State Public Service Commission (PSC), which outlined the process in an email to Earth Matters:
The PSC approved the Champlain Hudson project in 2013. If the developer were to propose significant siting changes, it must petition the PSC to amend the original siting permit, which would then require a public hearing and review before a decision is made. No petition has yet been submitted.
Learn more:
Featured image: Hydroelectric dam (photo courtesy TDI)
Email Earth Matters 

Read Earth Matters every Wednesday on Nyack News And Views, or sign up for the Earth Matters mailing list.
Earth Matters  focuses on conservation, sustainability, recycling and healthy living. This weekly series is brought to you by Maria Luisa Boutique, Strawtown Studio's Winter Break Mini-Camp and Summer Play Camp at Blue Rock School.